How to Edit a Bank Statement [Online and Offline]
PAGE CONTENT:
Bank statements are one of the most important documents for many people as they constantly detail their financial transactions and data. However, in most cases, these are permanent, and users cannot make changes to the data at a later time. But what if the data shown in the document is incorrect, either by calculation issues or by adding the wrong information by mistake?
Editing the issues later in bank statements is essential; luckily, software options are available that make it possible. Or sometimes a bank statement generator will help you a lot. In this, we will detail the top 5 options in software and online varieties, their best features, and how to use the best one. Read on.
Method 1. EaseUS PDF Editor
One of the best document editing software you should try out is EaseUS PDF Editor. This software makes it simple to change the design and formatting in PDF documents and some other digital documents like Word files. You can modify, add, and remove images, texts, and URL links.
Furthermore, change the page size, re-order, rotate pages, delete/insert elements, or extract text from PDF with some simple clicks. The OCR support here allows users to make changes to scanned documents as well with simple steps. Now click here and download this great tool!
Best Features:
OCR technology for PDF analysis and editing is available here
Add personalized e-signatures to the document
You can add hyperlink to PDF with this tool
Add comments and annotations to the documents
Edit the font of the text and other text-based modifications
Here are the steps to use EaseUS PDF Editor:
Step 1. Open the program, you will select the file you need to edit. Navigate to the file folder, then just hit the "open" button.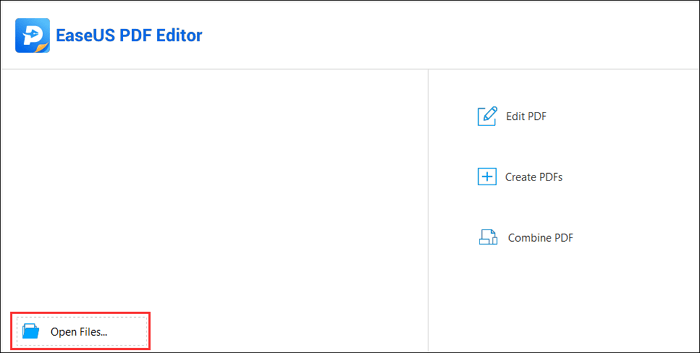 Step 2. Click on Edit in the toolbar. It opens the Edit Content column with functions to customize your text.
On the Format section, select the Font type, size, color, and more. Click on Add Text, then click on the PDF field, with the mouse in the position you'd like to fill with the information. Then write the text you want to fill out in the PDF form camp.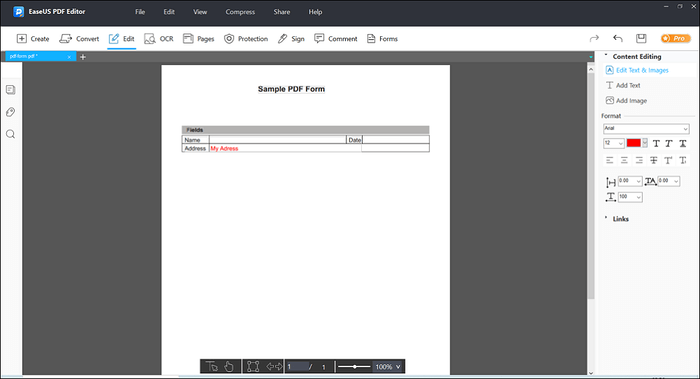 Step 3. Putting your signature. To sign it, Click on Sign > Sign & Certificates > Sign a Document. A window will ask you to create a new rectangle for your signature, clicking and dragging in the PDF field.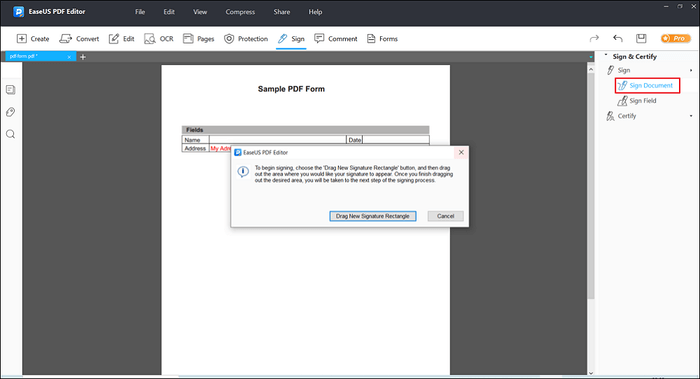 Step 4. Select the desired position to sign, then click-and-drag the mouse to draw a rectangle. Or just click in the camp if the PDF form is interactive. After that, it will offer all you need for professional signatures, like your ID, password, location, and reason to sign.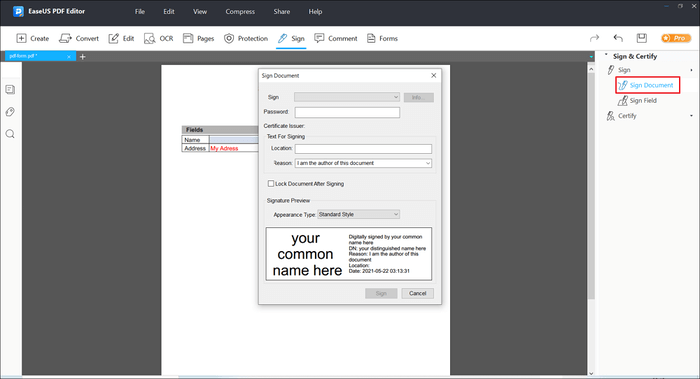 Step 5. Done! Save your PDF. On File, click in Save as, rename it if you want, then select the folder.
Method 2. Adobe Acrobat Pro
Adobe Acrobat Pro is one of the premier editing software for document editing work. You can insert different digital documents into the software and make changes to the text, e-signatures, and more. All you have to do is register with your Apple ID or email account and start using the software for optimized PDF editing.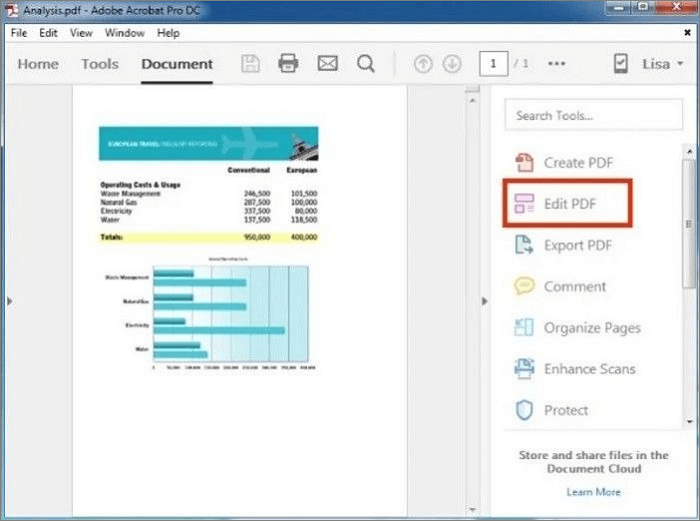 Best Features:
Users can edit and convert PDF files
Access the software from different devices with this synced account
Export the final file in an offline version or share it via the Cloud
OCR a PDF and make edits on the digital copies
How to use Adobe:
Step 1. Download and launch Adobe Acrobat Pro and open your bank statement document in it.
Step 2. Tap on "Edit PDF" from the right panel.
Step 3. Choose the editing tools on the window to make different adjustments.
Step 4. Set the file name and tap the "Save" button.
Method 3. PDFescape
One of the best options you should try to edit bank statement PDF files is PDFescape. This editor's online and software versions are available, with smooth PDF document editing features.
You can add text to PDF in any location and allow other users access to the editing platform here. Finally, share the final fine with other users with simple steps, either online or downloading for offline use.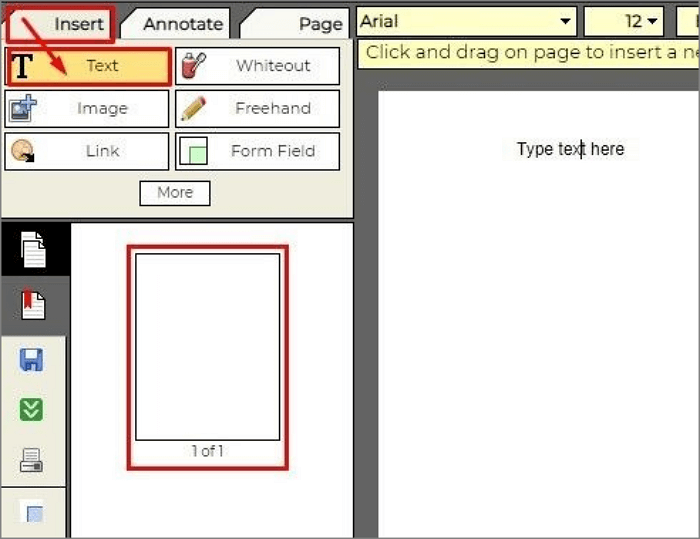 Best Features:
Add and edit text parts and images in documents
Insert or add page numbers to PDF
One can include annotations to the PDF files
Create and edit full PDF documents and then share them online
Add forms and allow other users to fill them out
The steps to use PDFescape:
Step 1. Access the PDFescape online tool and import the bank statement file.
Step 2. Tap on the "Insert" Tab option and select "Text".
Step 3. Move your icon to any part of the file that is empty. Click on it and start typing to add new text.
Step 4. To change the text, move your cursor on the screen over the text you will change until it transforms into a four-sided arrow icon. Tap on it to make changes to the text.
Step 5. Move the cursor over a text. Then, click on the text and hit the "Delete" key on your keyboard.
Step 6. Delete the full-text section you selected, and tap the "Recycle Bin" icon. Then, download the file.
Method 4. Sejda
The Sejda software is helpful for superior-level PDF editing and conversion work, with simple and to-the-point features available. Using this software, you can create fillable forms for your document and change the text in bank statements, like dates, entries, etc.
The process of using the software is user-friendly for both types of professionals, with proper customer support available for additional help.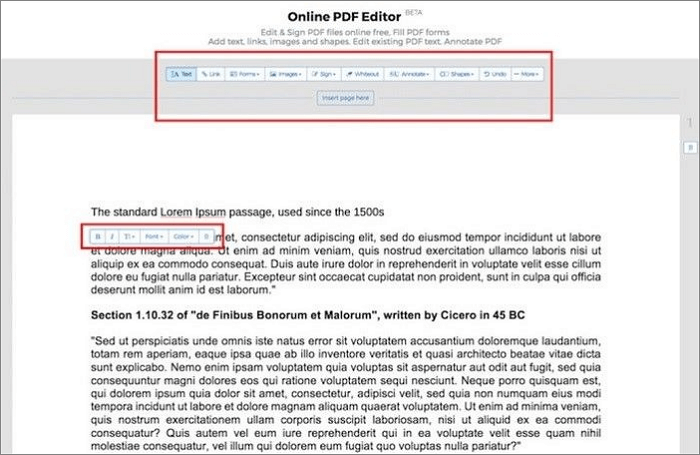 Best Features:
Make changes to the file type, like rotating pages
Prepare personalized forms through the platform
Edit terms and images in the imported PDF file
Add signature to PDF and fill data on documents
Remove any changes you make and then redo without issues
Here are the steps to use Sejda:
Step 1. Launch the Sejda Online PDF editor.
Step 2. Import the file to the platform and tap on the "Text tool".
Step 3. Include text in different parts of the file and adjust the text. Add images and choose them to drag to different positions, rotate, and resize.
Step 4. Add PDF forms, upload images, replace works, and add URLs via the available icons on the page.
Step 5. Tap on the "Apply Changes" button > "Download".
Method 5. pdfFiller
If you are looking for a simple editing tool that allows users to fix bank statement type of files, this one is a practical choice. You can include text directly into the file or add text boxes. Plus, use the PDF Toolbar to access the components for editing documents faster on this platform.
Type directly into the PDF files, search for specific text parts, replace them in documents, and use the ingrained spell checker to rectify errors.

Best Features:
It is possible to add textboxes in the PDFs via pdfFiller
Insert text or erase text in PDF at any location
Include dates and checkmarks in the files
Easy to copy data from other places and paste it into documents
Redo and undo features are available when editing PDF documents
You can refer to the following steps to use this tool:
Step 1. Access the pdfFiller official website and register for an account. Then, log into it.
Step 2. Click on "MyBox" from the left sidebar. All the documents will be listed here.
Step 3. Press "Add New" and upload the bank statement document from the device or cloud storage.
Step 4. A fillable form will open. Add the text fields, change the sample, and add signatures.
Step 5. Do other edits like adding and changing images and text, annotation, comment, etc. Rearrange the document pages, and add a fillable field and date.
Step 6. Tap the "Done" button to complete and download the file or share.
Conclusion
Now that you are aware of the top editors for bank statements use the one that best suits your needs and offers high-class editing abilities. EaseUS PDF Editor is the best one with high-quality features, simple usability, and sharing/downloading options in different formats.
It also comes with OCR editing capability, allowing users to change scanned image-based text and data. Try them all and decide on your final choice.
FAQ on Edit a Bank Statement
Of course, some things that need to be clarified regarding how to edit bank statements still exist for people. Here are some of the most commonly asked questions in the context, with the answers to refer to if you have the same doubt.
1. Can you change the name of something on a bank statement?
Yes, with the right document editing tool, like EaseUS PDF Editor, users can change the name or value on the bank statement digitally.
2. How do you blur a bank statement?
In the printed version, using black markers is helpful to blur specific details on the bank statement physically. However, if you mean digital copy, the best editing software types come with blurring effects that you can use.
3. Can you hide something from a bank statement?
It depends on the context of what you are planning to hide in bank statements. If you want to hide specific text or information, you can use editing software like EaseUS PDF Editor to cut out data or clear the text section.
However, in the ethical transactional reporting rules-related aspect, it is not illegal to hide or delete information for bank transfers, and credit/debit data on bank statements.
About the Author

I'm glad you can find my post. I hope my article can help you a lot. If you have any questions, please feel free to contact me!