Bank Statement Generator 2022 - Create Template PDF
The bank statement generator gives you financial worksheets that show the financial status of your bank accounts. By reviewing this sheet, your personal financial ability and monetary stability will be partially identified. It is usually needed in the situation that you want to apply for a loan or mortgage.
Thus, to provide better information to any institution that considers it as an important indicator, you should understand it correctly. Here, in this post, we give you its definition, the sample template, and related items and guide you on creating an individual bank sheet for reconciliation purposes.
What is Bank Statement
This spreadsheet is a common type of financial document that officially summarizes all monetary transactions during a specific time period. The bank account holders who get this sheet can check their transactions in detail. It can be seen in different duration of time, including monthly, quarterly, and yearly periods.
The account holders often use it to track their spending, saving and interest earned. Because the bank might make small mistakes, you can use it for reconciliations. Besides, when applying for a loan or mortgage, you also need it.
You may also wonder what items could be involved in this sheet. It involves general information like your account number, postal address, deposits and drawing accounts, interests received, and the average balance. Also, each financial transaction that occurred is listed in detail, and you can see the information of the payer and payee.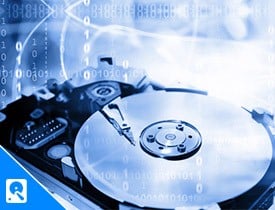 Bank Statement Template in PDF - Sample
The key function of this sample template is to help you reconcile your recording transaction against the information provided by the bank. To avoid any discrepancies from the bank, you need this sheet to review your transactions. A bank statement generator assists the user in maintaining a track of monetary transactions. Once you find something different from your spreadsheet, you can immediately contact your bank to check the account.
 Notice:

Making a fake bank statement template for financial usage is illegal behavior. You should request an official one from the bank. It has a professional layout and allows you to understand your financial status easily.
Here is a sample template for this sheet in PDF format. You can check it as a reference.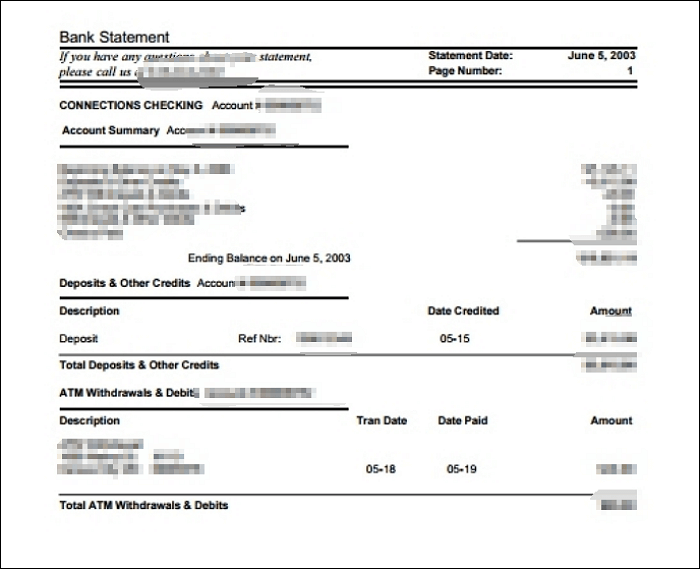 Bank Statement Generator to Create Template PDF
For legal consideration, the account holders cannot make this financial document themselves. The right way to get this financial document is to log in to your online banking and make a request. As we mentioned above, it's regarded as illegal behavior to create a fake bank statement.
Here, we show you how to use a reconciliation form to catch bank errors by comparison. If there is any difference, you can contact the bank and show your form. Thus, your personal form is the essential evidence to reconcile inconsistency.
Similarly, your personal recording form also gives a clear explanation of your financial activity. Using the form to monitor your spending and saving is also a good way to achieve your oriented goal and maintain financial health. Remember that you should not confuse it with the official financial document from the bank.
A helpful editor like EaseUS PDF Editor can help you create a personal recording form to help check errors. You can easily complete this PDF form based on your needs.
Apart from creating a reconciliation form, you have more options for modifying a form using this tool. Here, we list some features provided by this editor.
This PDF form creator allows you to enrich your PDF form from:
Fill out the form on the selected page
Import data into form without losing quality
Effectively extract data from PDF form
Use a password to protect the file with an edited form
Make the PDF form printable, fillable, and signable
Various functions are provided with this helpful editor. For sure, it allows you to create a personal form as you like. Now, try this editing software for free! No registration is needed. 
FAQs About the Bank Statement
These FAQs will be helpful for you if you have some questions about this spreadsheet.
1. How do I make a PDF bank statement?
You can get this from online banking. Firstly, you should log into your bank's online platform. Then, select your wanted bank account. Click View, and save it in PDF format. It would be different according to your bank.
2. Can you remove transactions from your bank statement? 
The answer is No. This financial statement is under legal consideration, so it is illegal to modify it.
About the Author

Crystal Chen is very interested in technology products. Experiencing many technological applications like video editors, screen recorders, and PDF editors, She is willing to solve users' issues through writing tech-related articles. Through her words, you can find various solutions to solve one problem.