How to Add a Digital Signature Block to PDF
An increasing number of people are choosing digital signatures to increase their work efficiency now. Instead of printing out the paper and manually write on it, people use digital autographs to save time. Preparing the signature block should be the first step if we want to e-sign a PDF. But do you know the efficient way to insert the signature field on your PDF page? This post guides you on how to add digital signature block to PDF using several helpful tools.
Add Digital Signature Field with EaseUS PDF Editor
Besides Adobe, we have some excellent tools like EaseUS PDF Editor to help us edit PDFs freely. This PDF Editing Software allows inserting a field for signing on a PDF. What's more, you can have more options on the properties function, enabling you to change the borders and colors of the field. You can even change the font size, which is beneficial for advanced usage.
Meanwhile, this helpful editor allows you to add image to PDF and insert blank pages in PDF. Also, compressing PDF becomes a simple task and won't lose your files' quality. Therefore, if you are frequently using PDFs in your workplace, we advise you to download this PDF editor on your PC. 
More features are in this editor to help you with the signing:
Easily create a signature field on your page
Record the reason, date, and time for signing
Add a password to protect the document
Here is a simple guide on how to add signature field.
Step 1. Make sure you have downloaded this editor on your PC. Then, click "Open Files"  to import your targeted file.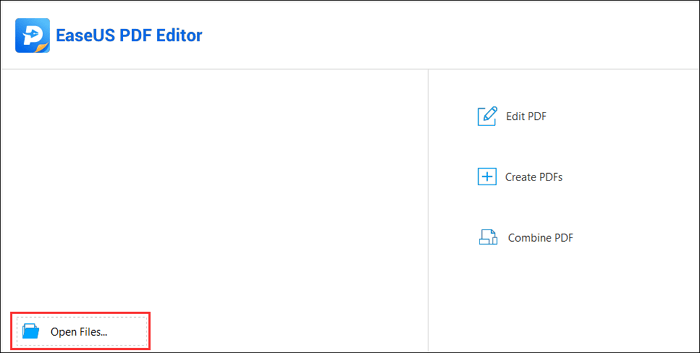 Step 2. To create a block on your pages, you should find "Sign" at the top toolbar and click it. Then, there is the "Sign Field" option on the right side of the function interface. Click it and use your mouse to insert a field on your page.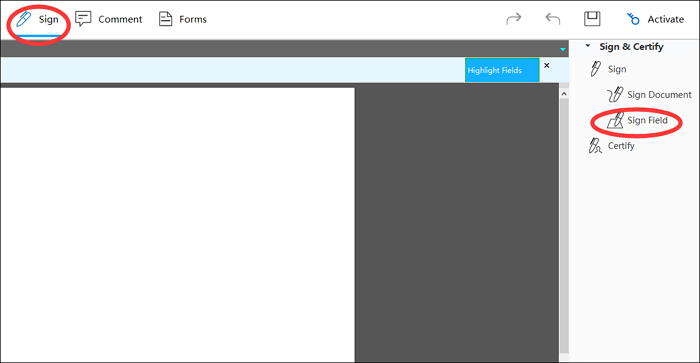 Step 3. Now, you will see a field for signature. You can add the name and have more options by clicking "All Properties".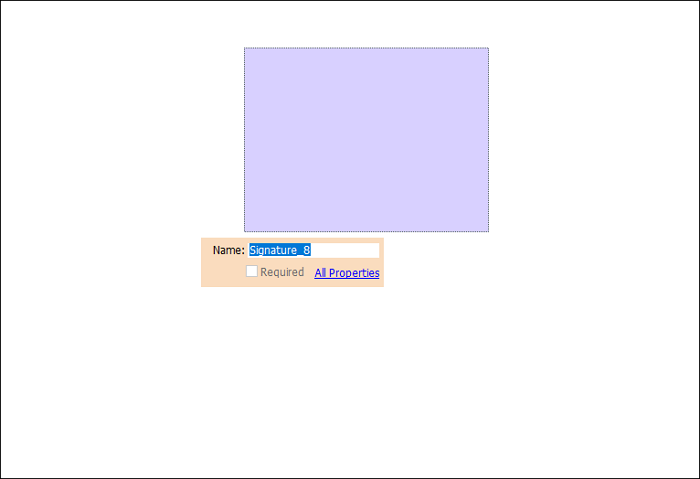 Step 4. From the "Signature Properties", you have options including "General", "Appearance", and "Actions". Set as you like.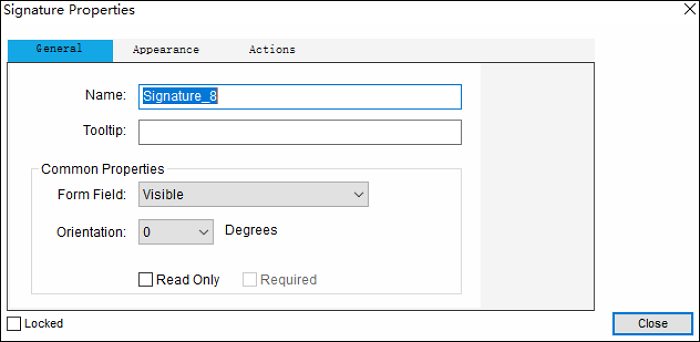 Meanwhile, if you face the issue that cannot remove an autograph from your PDF, the below post might be helpful for you.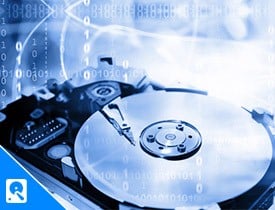 Create Digital Signature Field with Adobe Acrobat Pro DC
Adobe is very famous for its complete and advanced editing functions. It allows you to insert a block on PDF for signing. When you click the Prepare Form button, you can add signature field in a PDF. Then, after creating your block, you have more options like setting the name and so on.
Also, this professional tool provides you with more functions, including combining, splitting, and rearranging pages. Apart from the editing function, It's the best PDF converter that helps you get more types of files like Excel, Word, PowerPoint, etc. 
To add digital signature block to PDF, you should follow these steps.
Step 1. Open the PDF on this editor, and select "Prepare Form". Or you can find it from the menu bar at the top of the page.
Step 2. To quickly add the block, select the right tool from the "Prepare Form" menu. Then, you are allowed to drag the field to your wanted position and size.
Step 3. After the field is added, you can select "All Properties" for more editing operations. Once you are satisfied with your work, save it on your PC.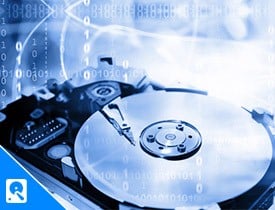 Add Digital Signature Block with Nitro Pro
With Nitro, you don't have to print out your paper. Inefficient work reduces your work time and quality. Now, you can directly sign a PDF using this effective tool. It also helps you minimize risk and lower costs when adding a digital field.
Editing with useful editors will not be a difficult thing. Similar to other powerful editors, Nitro provides you with various functions for editing PDFs. You can use this editor to organize pages, review and annotate PDFs. Also, it gives the converting function, which allows you to convert your PDF into editable office files quickly.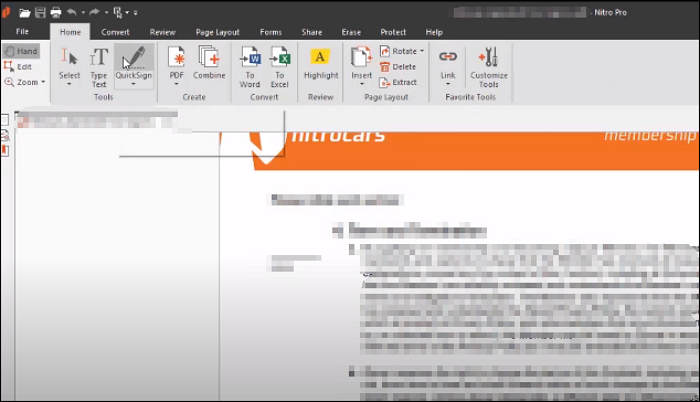 Here is a simple guide on how to add signature field using this editor.
Step 1. Open your PDF file in Nitro Pro. Then, select the "Forms" tab. 
Step 2. In the "Form Fields" group, you should click "Select Fields". Then, you can create the autograph field on your PDF.
Step 3. Meanwhile, choose the "Properties" to edit the field of the autograph as you like. Finally, save it on your PC.
Conclusion
Believe that you have found an excellent way to add digital signature block to PDF. The three editors above can help you do this task efficiently. Among them, EaseUS PDF Editor is the popular choice as its all-in-one function helps many users solve their issues with signing. If you want to sign a PDF, this editor can be your first choice. 
About the Author

Crystal Chen is very interested in technology products. Experiencing many technological applications like video editors, screen recorders, and PDF editors, She is willing to solve users' issues through writing tech-related articles. Through her words, you can find various solutions to solve one problem.