Top 7 PDF Editor App for Android [2022]
Portable Document Format is quite possibly the most generally utilized record organization to store text documents. Text can't be altered or arranged, and components like pictures can't be added or taken out, making it ideal for true documentation like structures, client manuals, handouts, etc. 
In any case, you may have experienced a circumstance where you may have to alter a PDF, so you need to have a pdf editor software on your phone or pc. We chose to try out a couple of applications that assist you with editing PDFs in a hurry, and here's the rundown of the main 7 free PDF editorial manager applications that allow altering PDFs on Android.
Related Article: Windows 10 best free PDF editor
#1. XODO PDF Reader & Editor
First on the list is the Xodo PDF Reader & Editor! Just like its name implies, this tool allows users to execute all kinds of PDF editing operations without hassles. However, the mindblowing aspect of this tool is that it enables the easy creation of PDF files just by using your Android device camera to scan preferred documents. Plus, you can highlight text, fill, annotate, sign, and do lots more on PDF documents just within a few clicks.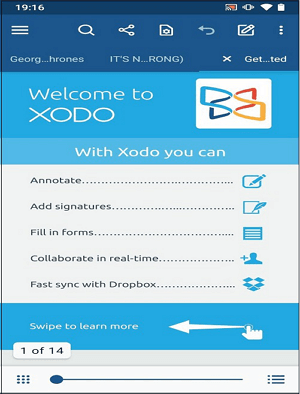 Pros: 
An efficient user interface makes it easy to navigate around the app
Support opening multiple PDF files at a time
Availability of cloud for safekeeping of documents
Cons:
The app sometimes lags when using it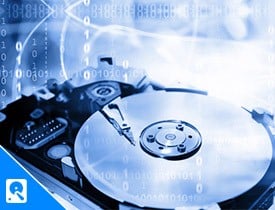 #2. PDF Viewer & Reader
PDF Viewer & Reader is another popular PDF editing application supported on all Android devices, and it enables easy editing of PDF documents. From the easy-to-use interface to its advanced features and lots more, you'll be amazed by how efficient this app works.
Besides, the Android PDF editor doesn't compromise phone functionality, and it allows easy sharing of edited PDF documents fast.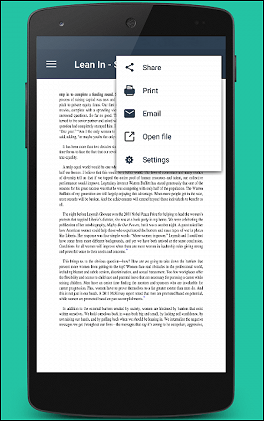 Pros:                           
Easy to use 
Efficient in processing data
Support a wide range of PDF editing functionalities
Cons:
Sometimes application lags
#3. Foxit
Foxit is another incredibly full-featured PDF application that supports Android. It is more solid, quick, secure, and lightweight. Unlike other tools listed here, the Foxit PDF editing application supports different languages, and it can be used to do a lot on PDF files.
His tool has a wide range of functionalities, and it doesn't just allow you to edit PDF documents but also enables users to add comments and read PDFs conveniently. Overall, the app is easy to use and doesn't compromise phone performance.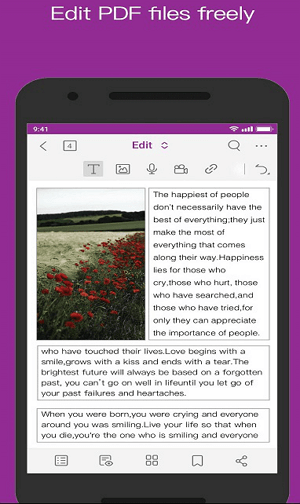 Pros:
Efficiently convert and edit PDF documents without compromising their contexts
Support advanced encryption features to give your vital PDF files high-level security
Enable easy reading of PDF by using Zoom-in and Zoom-out features
Cons:
It's slow in processing large PDF files
The toolbar arrangement seems a bit complicated
#4. Adobe Acrobat Reader
Adobe Acrobat Reader is a popular tool among users worldwide, and one of the reasons it succeeded to this list is its outstanding capabilities to maintain a perfect balance in editing PDF fast and efficiently.
This amazing Android PDF editing app gives you the total freedom to create a PDF from scratch, edit existing documents, and do lots more without requiring any technical knowledge. It also allows users to add comments to PDF files just like Foxit.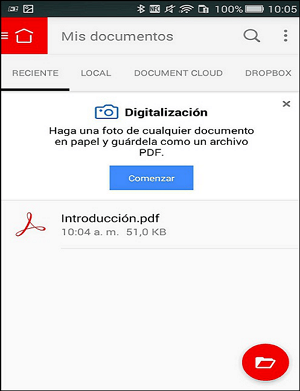 Pros:
Support a lot of functionalities
Allows easy editing of online forms
Ability to create PDF documents from scratch without hassles
Cons:
Changing the record type (RGB, CYMK) is somewhat burdensome
#5. Javlin3 Secure PDF Reader
Javelin3 Secure PDF Reader is one of the most efficient Android PDF tools, and it allows promoting both standard and encrypted PDF files without any complication. Also, with this tool at your fingertips, you can execute other kinds of PDF operations such as annotation, text searching, and bookmarking.
To it all, the app has a clean interface, making it easy to navigate for users at all levels.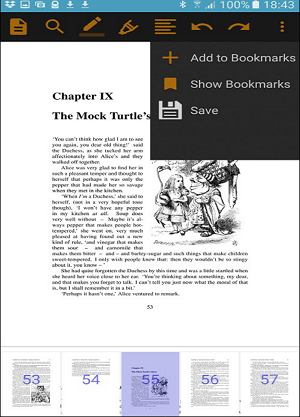 Pros:
Availability of advanced encryption feature
Efficient markup and annotation tools
Zooming and text searching features work very fast
Cons:
The app doesn't support the PDF conversion feature
#6. Gaaiho PDF Reader
Boasting a highly intuitive and well-designed user interface, Gaaiho PDF Reader is another Android PDF editing app that has been performing wonders in the industry. Though most of its helpful features are available in the paid version, this amazing software allows easy management of PDF documents and gives users less stress when working on bulk PDF files.
As for its viewing capabilities, it allows users to conveniently read PDF documents, and in addition to that, you can add comments to PFD files efficiently.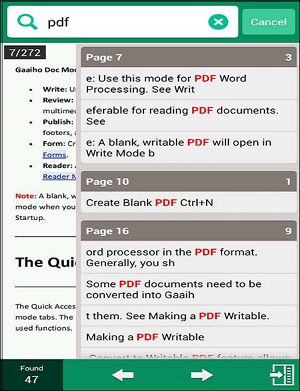 Pros:
Very intuitive and responsive user interface
Support easy merging, editing, conversion, and reading of PDF documents
Availability of efficient Spell Check feature
Cons:
Most of its features are paid
#7.  SmartOffice PDF editor
When a PDF editing application like SmartOffice is at your disposal, consider all kinds of PDF updating operations a success. Even though it appears last on the list, this tool supports a broad range of editing features that make a learner look like a professional when handling bulk PDF documents.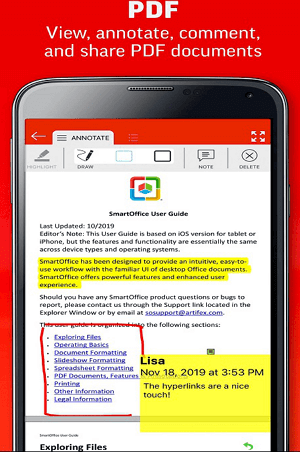 Pros:
Smooth interface and smooth scrolling through the software
View, annotate, highlight and share PDF files
Insert JPG, PNG, and GIF images into your PDF file
Cons:
Lack of options and problems while editing on Android
An All-in-One PDF Editor for Windows
As shown above, there are many great Android PDF editor apps you can use. But if you work on a Windows PC, what program can you count on? If you have no idea, here we recommend EaseUS PDF Editor to you.
It is easy to operate and has many robust features that enable easy PDF editing operations, from converting PDFs to annotating, converting, creating, splitting, encrypting, merging, adding, removing the watermark, etc. This tool is just a perfect choice for users at all levels.
Also, if you have needs in converting PDF files, you also can rely on this versatile Windows PDF editor. Supporting various file formats, this program makes it easy to convert PDF to Word, Excel, images, or vice versa effortlessly. Last but not least, the converted PDF file will keep the original layout and formatting.
EaseUS PDF Editor
Permit you to OCR the filtered documents and make them editable 
Consolidate, split, flip, and merge PDF files in short order 
Enable to add bates numbers to PDF files for easy retrieval 
Compress PDFs for later sharing
FAQs about PDF Editor Android
1. How can I edit a PDF on my Android?
You may use Adobe Acrobat online service to edit a PDF on Android. Follow the steps below.
Step 1. Open the PDF file on the internet. Go to the online service of Adobe Acrobat.
Step 2. Sign in your account and use the toolbar to make changes like highlight, add text, comments, etc.
Step 3. Download your edited PDF file to save it, or you can share a file link to others.
2. What is the best PDF editor for Android?
There are many PDF editors that can be used on Android phones. Choose one from the list below.
1. Fast PDF Converter and PDF Reader
2. PDF Reader – PDF Manager, Editor & Converter
3. PDF Reader – Scan, Edit & Share
4. Xodo PDF Reader and Editor
5. PDF Reader & PDF Editor Plus
6. Adobe Acrobat online
Conclusion 
Editing any aspect of your PDF today is just like a piece of cake. It doesn't matter where you're looking to annotate, add a signature, merge, split, or do lots more, the PDF tools for Android listed above will help you get the job done only within a few clicks. Just pick your desired one now!
About the Author

Jane is an experienced editor for EaseUS focused on tech blog writing. Familiar with all kinds of video/PDF editing and screen recording software on the market, she specializes in composing posts about recording and editing videos. All the topics she chooses are aimed at providing more instructive information to users.