TOP 10 Best PDF Editor Free Download for Windows 10 (2022)
Are you a small business owner or individual searching for a trustable PDF editing tool for your Windows 10 PC? If you are, you've come to the right place.
Here in this article, we have reviewed the top 10 best free PDF editors for Windows 10, so you can easily implement modifications to your PDF documents conveniently and enhance business efficiency. Now continue reading to find the one best for you.
1. EaseUS PDF Editor
EaseUS PDF Editor is an excellent Windows 10 PDF editing software. It provides lots of advanced editing features, and with its help, you are able to add or erase text, insert images, add watermarks, and annotate your PDF files in minutes. 
Apart from editing options, this Windows PDF editor also allows you to manage your PDF pages by cropping, splitting, rotating, replacing, etc. If your document contains some important information, you also can count on this program to password protect PDF files from unauthorized viewing. 
More amazing features:
Easily combine a different variety of PDF formats with no difficulty
Quickly compress PDF to 100KB without jeopardizing the quality
Customize PDF form in different ways with comfort
Edit and print secured PDF documents with ease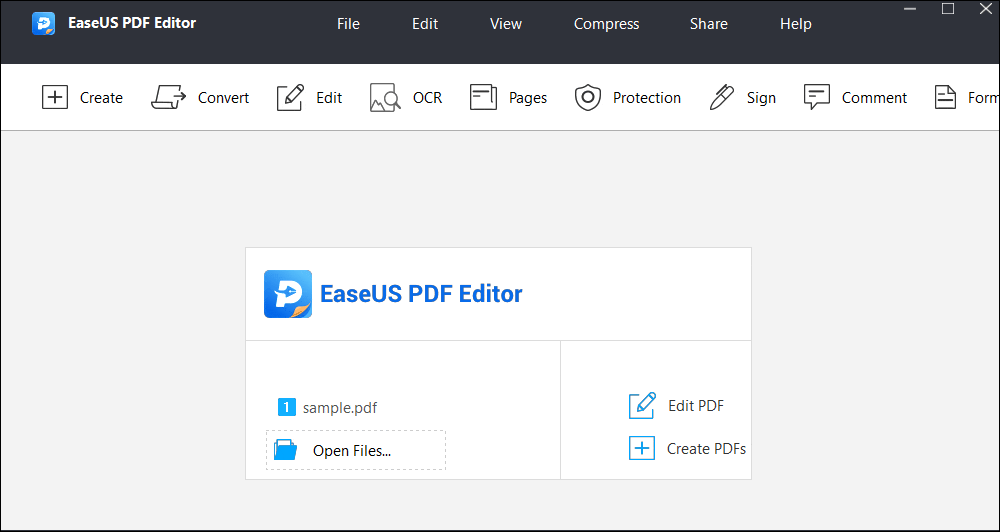 Best PDF Editor for Windows 11
Data Recovery is not a challenge anymore. EaseUS serves as a dependable data recovery application to retrieve lost data within simple clicks.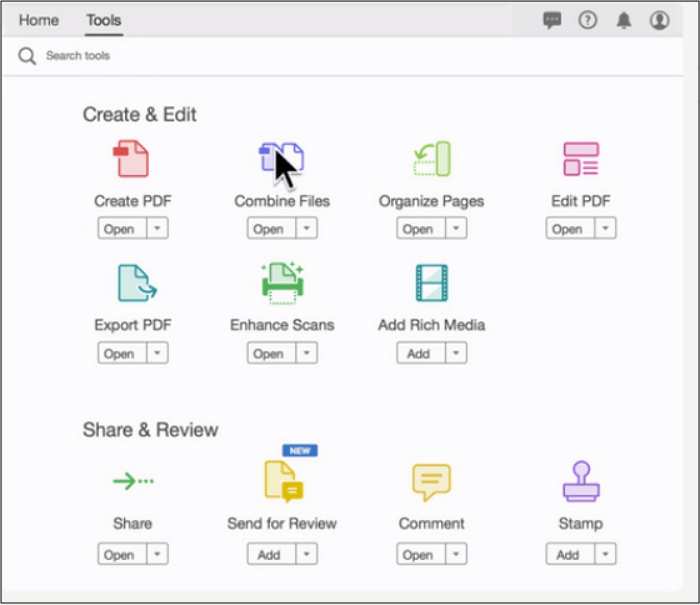 2. ABBYY FineReader
ABBYY FineReader is another PDF editor for Windows 10, which offers a free version for users that want to give it a try. It enables you to open and edit any PDF file, so you can freely add images, watermarks, or other items to your files. 
Aside from adding and modifying, you can also erase any region on the PDF page using the eraser tool. If you have a scanned PDF file, you also can recognize text from scanned documents by using the OCR technology it offers. 
Pros
Generate, edit, and start organizing Pdf file
Start creating fillable PDF forms
Contrast documents in various formats
Cons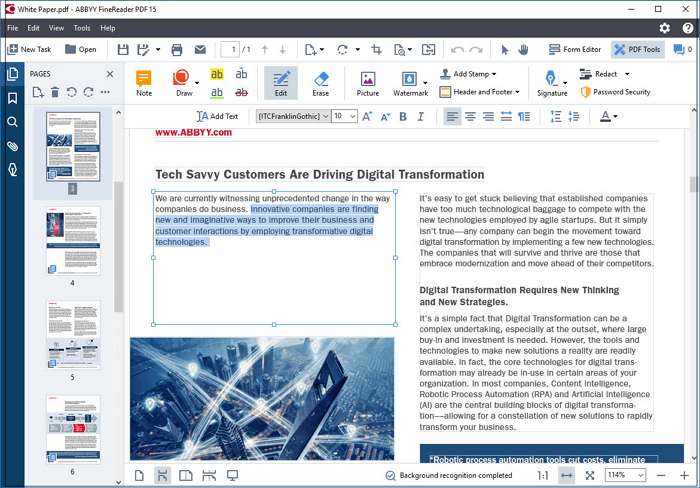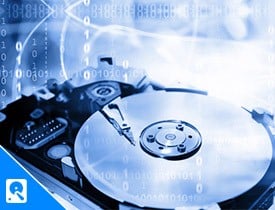 3. PDFescape
PDFescape allows users to edit their PDFs on Windows 10 PC, or online easily. The Windows PDF editing software is much more effective than the web application because it allows you to edit pre-existing PDF content and scan paper documents.
However, only PDFescape's online edition is completely free to use. Like the desktop version, its online service also offers a lot of  PDF editing features, including the ability to create freehand notes and a tool for attaching clickable URLs to your files. You can flexibly select the right one based on your needs.
Pros
Removal of text, as well as simple whiteouts, are available
Easily rotate and annotate pages
Allow you to create a PDF from scratch
Cons
This tool is quite limited in terms of functionalities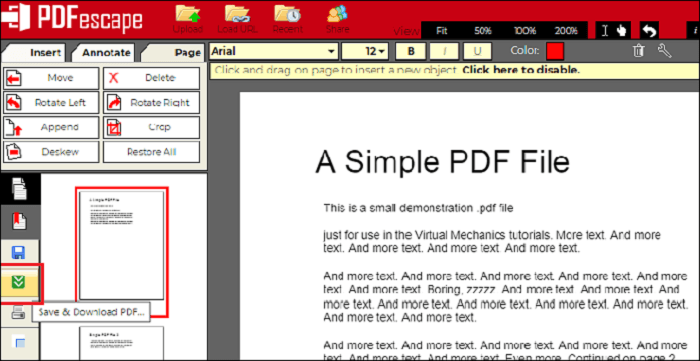 4. Nitro Pro
Nitro Pro PDF editor is another PDF editor free download for windows 10. Its functionality enables you to create, edit, merge, review, and collaborate without expert knowledge. Additionally, this Nitro editor tool lets you sign, fill, and protect PDF documents with a few clicks on the mouse pad. 
Now it is available in two versions: business and personal. Its personal version is a little bit expensive, and it has its own set of advanced features.
Pros
Contain OCR innovation for editing scanned documents
Enable you to sign a PDF document digitally
Easily customize PDF form with ease
Cons
It is more expensive than other leading PDF editor software
5. Foxit Phantom PDF
This is just another free PDF editing software for Windows 10 that allows you to edit your PDF files without expert ideas easily. This Windows PDF editor allows you to merge and split PDF files, annotate and share PDF files, create PDF forms, and convert PDFs to other popular file formats.
Additionally, you can encrypt, delete, and sign PDF documents. Before you can access the free version, you will need to fill out a form in order to download the free trial, and the free trial is available for only 14 days.
Pros
Users can work with scanned documents using the OCR function
Easily create and design PDF form as you want
Flip, split, and merge PDF files as you wish
Cons
Need little time to understand the interface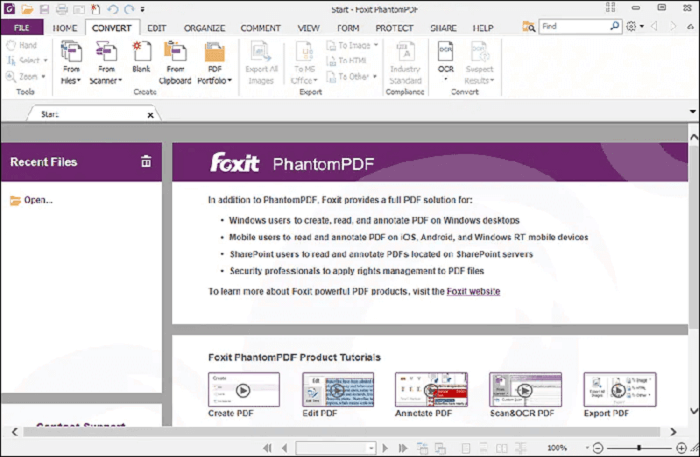 6. Sejda
Sejda has become a free online Windows 10 PDF editor, which you can trust with sensitive documents because it automatically deletes all uploaded files after five hours.
Apart from security, it's an excellent choice to edit PDF files. Its single menu bar simplifies the process of signatures, images, links, and adding text to PDF files. If you just need to do some basic editing work, you can count on this online tool.
Pros
There are no page or hourly restrictions for the premium version
Enable you to add a signature to your PDF file
You can easily add image and text to your document with ease
Cons
This online PDF editor does not include OCR functionality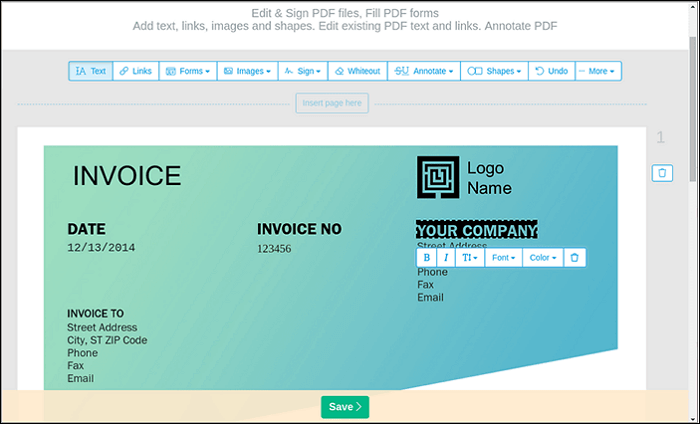 7. AbleWord PDF Editor
This PDF editor tool is not as popular as other tools, but it made the cut in our list of best free Windows 10 PDF editors.
This program includes functions for reformatting images, adding or editing headers and footers, and creating and editing tables. Additionally, it is a word processor, which means you can easily modify files just as you would when using normal Microsoft word documents.
Pros
It's simple to use and free for an easy task.
Support a number of Microsoft Word functionalities
Include a spell checker
Cons
Its output is not as high-quality as that of some other leading PDF editors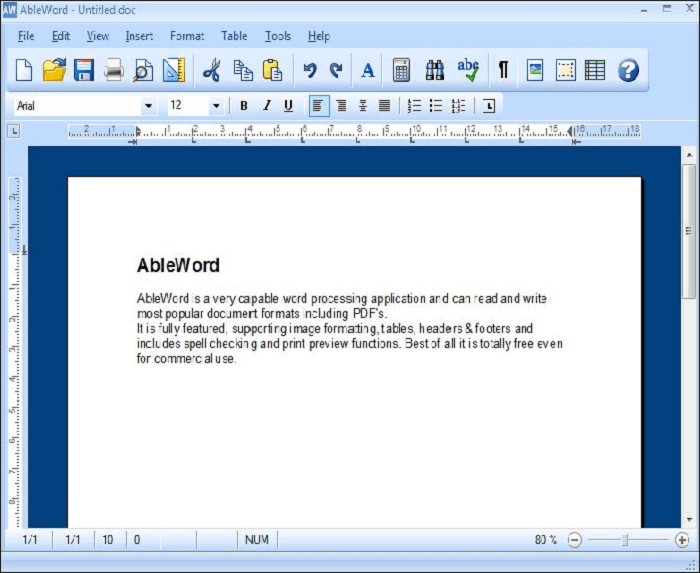 8. Soda PDF
Working with PDF documents becomes a breeze with the aid of the Soda PDF editor tool. It enables you to create PDFs from over 300 different file types, convert them to MS Word, PowerPoint, Excel, and more, and even give you access to edit the text in the same way that you would in a word processor.
Additional features include the ability to create custom forms, add new elements, secure and sign PDF files, annotate pages, and convert your scanned documents to editable PDFs using OCR. All in all, it lets you freely edit your PDF files on Windows 10 PC.
Pros
Easily create your PDF form without an expert idea
Ability to save your document to cloud storage service
You can save documents on the free version without a watermark
Cons
The free version is limited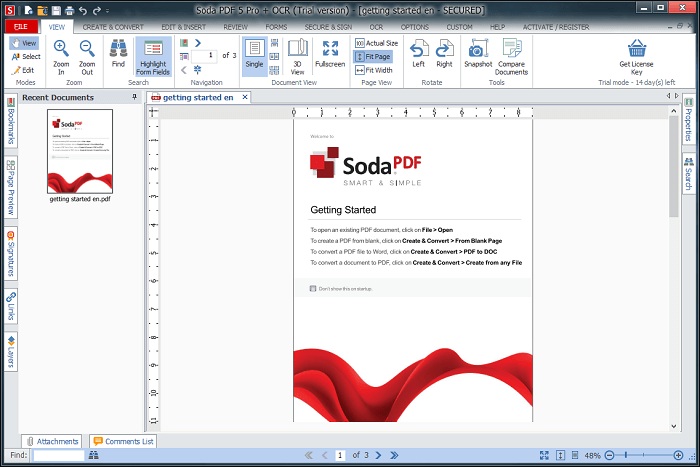 9. IceCream PDF
Due to its effectiveness, IceCream PDF editor appears to be one of the commonly used free PDF editors for Windows. You can edit PDF files for free with this program, and it also allows you to password-protect your data.
Although the functionalities are limited on the free version, it is capable of performing the necessary jobs. Users can also use one of the software's splitting modes to split PDF files into single-page files, different sections, or delete specific pages.
Pros
Merge and reorganize the pages of various PDF files
Encrypt documents to add an additional layer of security
Cons
PDF files are not fully editable
This application has a very limited feature kit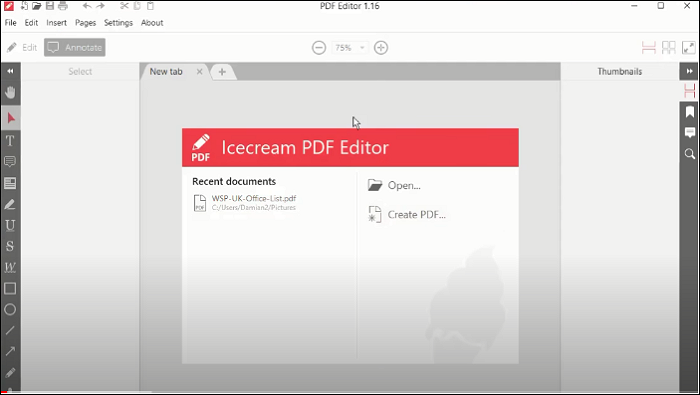 10. PDF-XChange Editor
PDF-XChange Editor is one of the free PDF editing software on Windows. It provides easy access to various useful features, including a stamp feature for identifying files as 'Expired' or 'Authorised', splitting documents into different sections, and adding or deleting text from PDF files.
However, for the majority of users, the primary reason to use PDF-XChange Editor is that it includes built-in optical character recognition (OCR). This means that even if the original PDF file is a captured picture, this program will recognize and edit the text.
Pros
Recognition of optical characters
Enable you to sign PDF form digitally
Protect your documents with a password
Cons
Documents with watermarks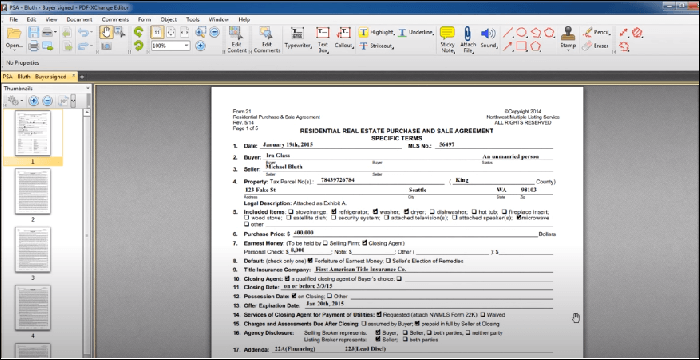 Conclusion
Right now, I hope you should have more knowledge about the free PDF editor for Windows 10 and its limitations. Users should know by now that almost all PDF editor software claims to be free, but it's hard to see the one that can complete your regular task.
Based on the introduction aspect, the pros and cons of each program are listed above. Among those programs, EaseUS PDF Editor can perform your regular task and minor PDF design on the free version. And this all-in-one PDF editor software will meet all your requirements.
Best PDF Editor Windows 10 FAQs
1. What is the best free PDF editor for Windows 10?
EaseUS PDF Editor is one of the best free PDF editors for Windows 10. With its help, you can add text, images, and watermark to your PDF files. Besides, many other features are available, including highlighting text, adding links, and many more.
2. Does Windows 10 have a built in PDF editor?
The Microsoft Edge browser comes preinstalled with Windows 10, and it can view PDFs natively. So, all you need to do to view a basic PDF is to double-click it to open it in Edge or browse it on the web.
3. What is the best PDF editor for PC?
There are some PDF editors for PC in the following:
EaseUS PDF Editor
ABBYY FineReader
PDFescape
Nitro Pro
Adobe Acrobat
About the Author

Jane is an experienced editor for EaseUS focused on tech blog writing. Familiar with all kinds of video/PDF editing and screen recording software on the market, she specializes in composing posts about recording and editing videos. All the topics she chooses are aimed at providing more instructive information to users.