A Ultimate Guide  to Convert EPS to PDF FREE
EPS (Encapsulated PostScript) format can hold both graphics and text. People use it to create digital drawings, layouts, and pictures. So, the captured data can comprise a bitmap image preview or show a vector image. However, this format is not supported by some printers.
So, you can carry out its conversion to a more familiar format for exhibiting and sharing. Here, PDF is considered the best choice because it is a standardized format for file sharing. This article teaches you how to convert EPS to PDF with some best free PDF converter software on Windows, Mac, and online. Moreover, a bonus tip at the bottom demonstrates how to edit PDFs via EaseUS PDF Editor.
Related Article>> How to Convert Adobe Digital Editions to PDF
How to Convert EPS Files to PDF on Windows
The best EPS to PDF converter for Windows is Filestar*. Let's learn more about it.
Filestar*
Filestar* is an impressive software for Windows users with which you can effortlessly convert ESPs to PDFs, or convert PDF to EPS. It supports almost all file formats to do the conversion in a snap. Moreover, it ensures that your graphics in PDF format are as clear and high-quality as they were in EPS format. You can add many steps as you need to get the final product as your requirement.
Besides conversion, Filestar helps rotate, resize, and compress your images by following some simple steps. The interface is not straightforward for first-time users, however, you will get used to it after some time. In short, it is an all-in-one software that improves your productivity by completing several repetitive tasks in one place.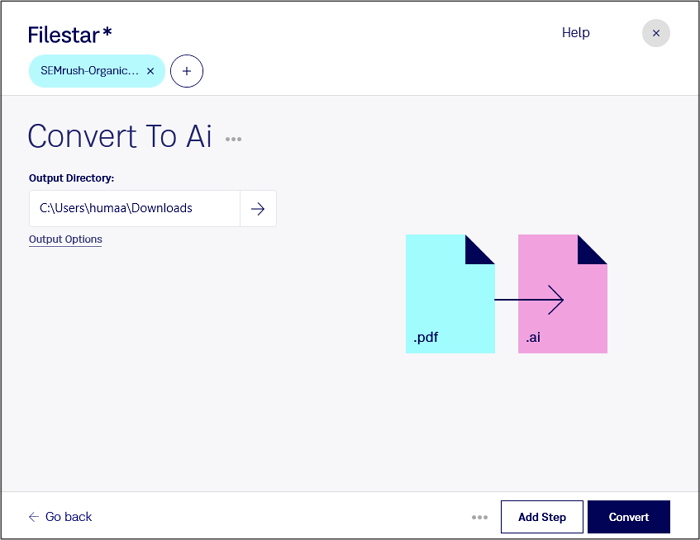 Here is the procedure for converting EPS graphics to PDF with Filestar*:
Step 1. Download, install and open the software on the desktop. Now, drag and drop your EPS file in the required section.
Step 2. Write "Convert to PDF" in the search bar and click the suggestion. The service will be downloaded in a few seconds.
Step 3. A new interface will appear. Select the destination folder and do other settings. Click "Convert" to get the PDF file.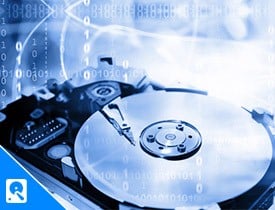 How to Convert EPS to PDF on Mac
Apple devices come with Preview as a default app. Below is how to convert EPS files to PDF using this software. 
Preview
The default Mac editor, Preview, lets you convert EPS (text and image files) to PDF. When you open an EPS document in Preview, the document is automatically converted to a PDF. Also, you can convert to and from a variety of other formats with this application. The software assists you in viewing, editing, and converting files. The formatting, alignment, and document pictures are maintained when you perform the conversion. So, your files will appear as intended on any platform or device.
Preview enables you to use several annotation functions in the output format. It comes with handy conversion features that will aid you in carrying out various documents operations. You can get the PDF file quickly, without downloading any software. The following steps will show you how to convert EPS files to PDF using Preview.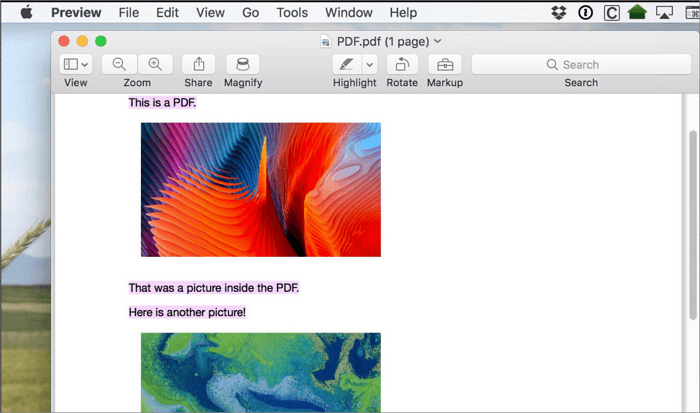 Below is how to convert EPS files to PDF, using Preview on Mac.
Step 1. Open the EPS file in the Preview program on Mac, and then select "File" > "Export".
Step 2. Now, choose a file type from the Format pop-up menu. 
Step 3. Lastly, give the converted file a new name or save it in a different location by clicking "Save".
How to Convert EPS to PDF Online
Do you prefer an online PDF editor over an offline one for storage space issues? If yes, here is an online PDF converter!
Convertio
Convertio can assist in converting between a wide range of file types, including video, audio, eBook, presentations, images, etc. Moreover, it can convert EPS files to PDF, retaining the subtle details of your graphics. You can enjoy fast PDF conversion using the drag and drop feature or upload your file, and then get it converted to a PDF document. Along with that, it enables you to download the output file instantly and sign in to share PDF. 
You can even use this tool on your mobiles, whether Android or iPhone. Last but not least, it can convert EPS files to PDF with confidence because it is known for its dedication to security and privacy. 
But it does not support conversion of more than 100MB file size

Let's see how to use this online tool to convert EPS to PDF, using Convertio:
Step 1. Open the tool in your browser. Drag and drop files from your computer, Dropbox, and Google Drive into the website.
Step 2. Select "PDF" as the output file format. Then, it starts the conversion. 
Step 3. Now, wait for the file to convert and download your PDF file. You are all done!
Bonus Tips: How to Edit a PDF on Windows 10
PDF files look fixed in stone, but they are changeable if you use a PDF editor. You always need a PDF editor to modify, edit, annotate, merge, or split content. For editing PDF files, EaseUS PDF Editor is the best software on Windows, thanks to its extensive features and superior PDF handling skills. This software offers you more than just editing and annotation, and it also allows for conversion. 
This editor lets you extract PDF pages, merge PDFs, insert, and split pages. Yes, you can add additional PDF pages to the document you are working on or remove excessive ones. Its editing features include the ability to delete, insert, reorder, and crop PDFs as needed. Moreover, you can add a footer and header to a PDF and add page numbers with a few clicks. 
EaseUS PDF Editor has ensured that all PDF-related features and functions are available in one software. It is straightforward to use even for advanced and complex features like annotating or stamping files. You can secure your PDF files by password-protecting them. Its Password Encryption features will enable you to establish the document's encryption and remove the security feature as per your requirement.
EaseUS PDF Editor
User-friendly interface
Full support for built-in PDF forms 
Watermark PDF documents with ease
Combine PDF as you like
About the Author

Crystal Chen is very interested in technology products. Experiencing many technological applications like video editors, screen recorders, and PDF editors, She is willing to solve users' issues through writing tech-related articles. Through her words, you can find various solutions to solve one problem.