[2022] Top 10 Best PDF Converter on Windows/Mac/Online
 Update:

Recently, Microsoft is making a change to its Microsoft Office branding. Microsoft Office is being renamed by Microsoft 365. After the official renaming, our article content will be updated accordingly.
A best PDF converter is very important when you need to convert PDF into another format such as Microsoft Word, Image (like JPG), Excel, eBook, PowerPoint, among others, and vice versa.
But finding a reliable PDF conversion software to use is challenging. Therefore, to help you choose the best free PDF converter, we have listed some offline and online PDF converters, including Adobe Acrobat, EaseUS PDF Online, etc. Now let's dig into it!
|      4 Windows PDF Converter |          3 PDF Converter for Mac |        3 Online PDF Converter |
| --- | --- | --- |
| | | |
Tips for Selecting Best PDF Conversion Software:
If you are new to PDF conversion software, you'd better make sure that what a great PDF converter should process. So, in the following, we list some important features for reference:
Support a wide range of formats, like Micorosft Documents, images, ebooks, etc.
Ensure there will be no quality loss after conversion
Built with OCR technology that will be helpful to make scanned images editable
Cross-platform and user-friendly
Top 4 Best PDF Converters for Windows 
There are plenty of converters that you can use on a Windows PC, and each of them has its own features. We will introduce the top 3 PDF converters for Windows 10 in detail, and you can choose the most suitable tool according to your needs.
1. EaseUS PDF Converter
As one of the best PDF conversion software, EaseUS PDF Converter supports many frequently-used formats like JPG, PNG, TXT, etc. It enables you to convert PDF to a picture or helps you obtain a PDF file by converting from documents in other formats. 
For instance, this converter allows you to convert Word document to PDF so that you don't need to worry about if someone will change the contents of your Word documents. In addition to that, Excel and PPT documents can serve as the source files of the conversion. Converting them into PDF format ensures that the data in these files cannot be changed easily.
EaseUS PDF Converter
Convert PDF to more than file formats
Convert multiple files to or from PDFs at the same time
No data loss after the conversion
Easy UI and intuitive workflow
Read also: Convert PDF to JPG Windows 10
2. Adobe Acrobat PDF Converter
Another free PDF conversion software for Windows is Adobe Acrobat. It can help you deal with almost any PDF-related tasks effortlessly, including format conversion. With its help, you can easily change PDF to or from other files, like convert PRN to PDF, convert VCE to PDF, convert PDF to PDF/A, etc.
The best part about this PDF converting software is that whenever you convert scans or images in Adobe Acrobat, the original formatting also gets converted with no time wastage in making the necessary adjustments. This is the most inexpensive and affordable option on the list and comes with many unique features.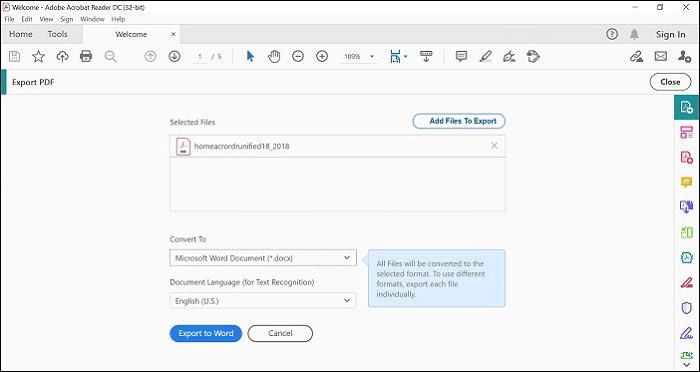 Pros:
Support fast and easy conversion of PDFs
Easy to make changes on PDF after conversion
Support converting PDF to JPG, Word, Excel, and more
Affordable and inexpensive
Cons:
A bit complicated interface that could be challenging for beginners
3. Soda PDF
Soda PDF allows users to access its unique features from wherever they are on any device. It is a comparatively low-cost alternative to Adobe Acrobat. This PDF converter software allows you to create PDFs from any files easily, and then it further allows you to convert the PDFs back into the specified file formats like Excel, Word, etc.
With this best PDF converter for Windows 7/10, you can quickly convert PDFs by protecting sensitive materials' security with a 256-bit AES password.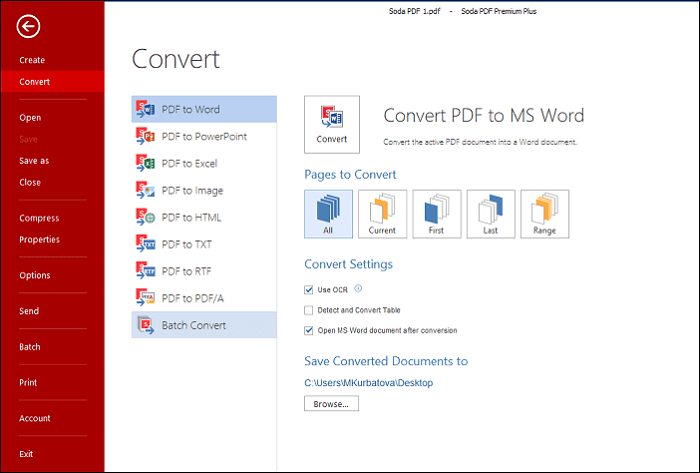 Pros:
Allow users to collect and send legally binding e-signatures
Support converting PDF to Excel, Word, and more
Offers free functionality to read PDF files with simulated page flipping
Allow users to protect the security of sensitive materials
Cons:
4. Foxit PhantomPDF Standard
Another PDF converter software in the list compatible with Windows 7 and Windows 10 is the Foxit PhantomPDF Standard. This outstanding PDF converting software allows you to easily convert PDF to Word, HTML, Image, and any other format. The Foxit PhantomPDF Standard also allows you to create PDF files from the blank files, ODF portfolios, PowerPoint, etc.
With high-grade features, this excellent PDF converting software for Windows allows the users to annotate, edit, share and comment on the PDF files.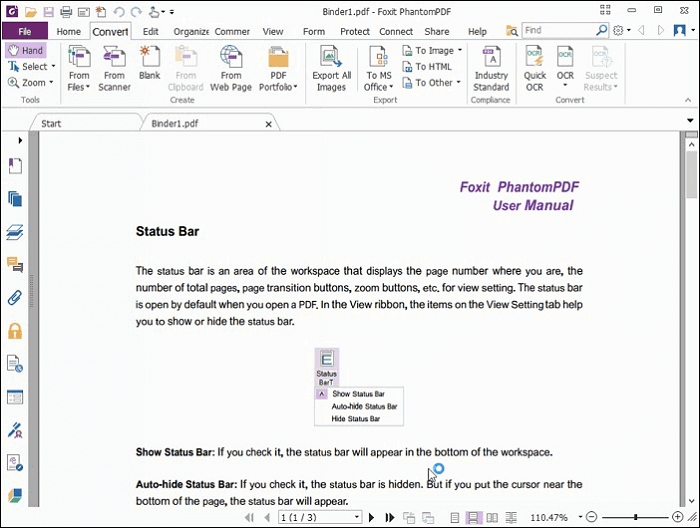 Pros:
Allow users to convert PDF to JPG, PNG, Word, PowerPoint, and more
Offer an option to merge the PDF files
Easily scan the image-based files
User-friendly interface
Cons:
Limited functional in trial
Top 3 Best PDF Converter Software for Mac 
For Mac users, there are also many wonderful PDF converters you can use. Those 3 converters below may be the best choices for you.
1. Preview
Preview is an in-built Mac application that can easily help you convert PDF to JPG, convert EPS to PDF, or deal with other conversion tasks. 
With this software, you can also view and edit images in addition to PDF files. It may seem to be a basic tool, but it has multiple unique features embedded in it. For instance, it can even help you digitally sign documents and edit hyperlinks in PDFs.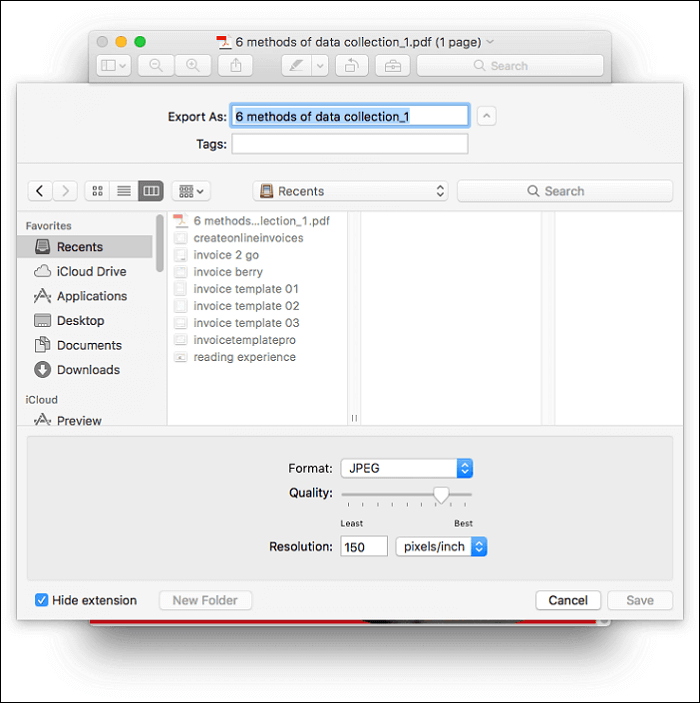 Pros:
Save multiple signatures seamlessly
Offer a Webcam signing process
Convert PDF to Image file format with ease
Cons:
Not support converting PDF to Excel or Word
2. Foxit Phantom PDF Converter
If you are hunting for the best PDF converter software for Mac that supports multiple languages, look no further than Foxit Phantom PDF Converter. The Foxit Phantom PDF Converter is t allows the users to annotate, edit and convert the PDFs into multiple formats.
The easy-to-use interface makes it easy for users to learn about how to use this PDF converter. Its multilingual capabilities make it the best PDF converter for international businesses.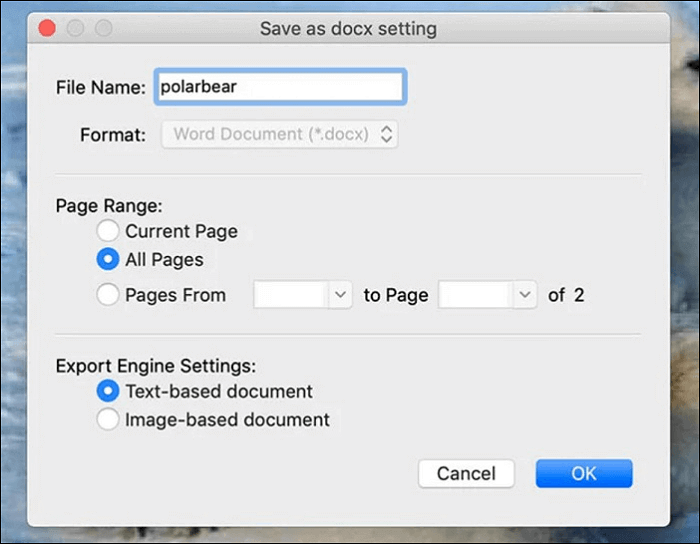 Pros:
Support multiple languages
Support PDF conversion to many formats
Offer a vast palette of editing features
Easily combine multiple PDF's into one and rearrange the pages
Cons:
A quite slow response time
3. Nuance PDF Converter for Mac
Another PDF converter software for Mac that will help you convert PDF to Excel or any other format is Nuance PDF Converter for Mac. Besides that, you can also directly view, create and edit PDF documents within the tool.
It comes with great editing features, including highlighting, underlining, cross-outing text from the PDF, and more. It even has a 30-day free trial so that you can give it a try before investing in it.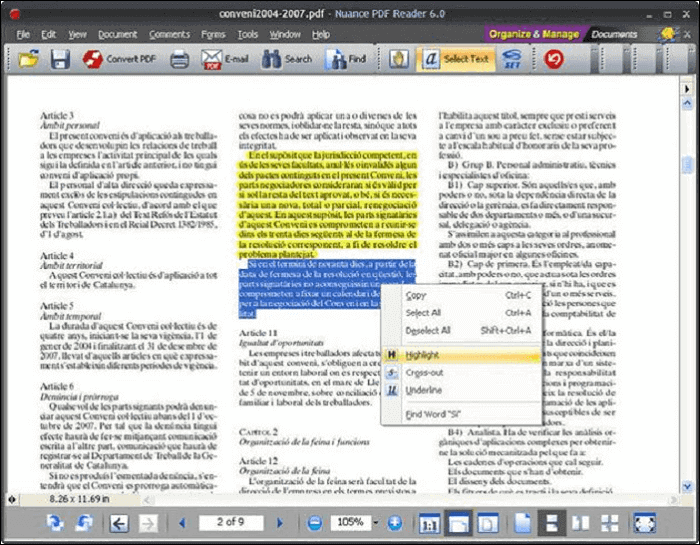 Pros:
Support converting PDF to Word, Excel, JPG, and more
Allow merging files
Lots of editing features
Cons:
Lack of a forever free version
Top 3 Best Online PDF Converters 
Whether you are a Windows user or a Mac user, the online PDF converter is convenient for you to use since you don't need to waste time downloading and installing it. Now, we will talk about the top 3 online tools for PDF conversion.
1. EaseUS PDF Online
EaseUS also offers online tools such as converting PDF to Word, Excel, and more. With this free PDF online converter, you can convert PDF to Excel, Word, JPG, and more in no time. It even supports converting other file formats into PDF.
What's more? When converting PDFs with this online tool, the document formatting also transfers. It is one of the best online PDF converters you can have.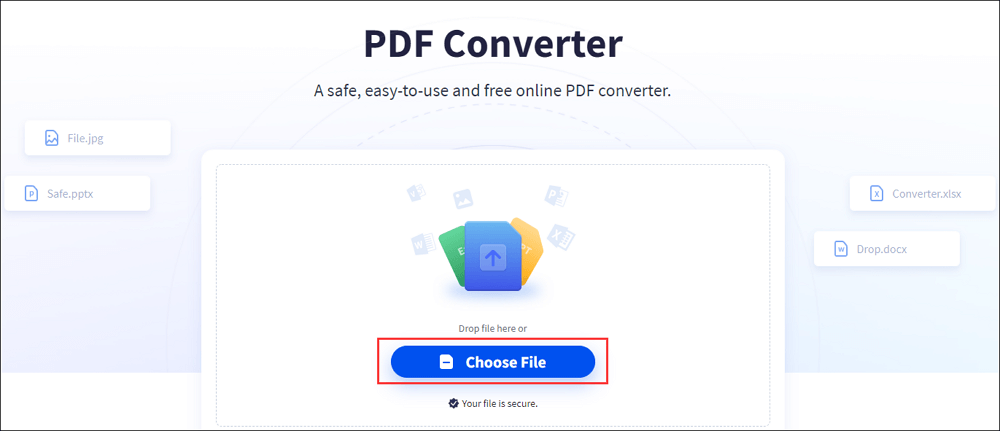 Pros:
Support converting PDF to many file formats and vice versa
Easy and safe to use
Delete your documents automatically
Cons:
The current version does not offer editing tools
2. Smallpdf
Founded in 2013, the Smallpdf is another online PDF converter software that offers more than 19 tools easy to use. All the tools offered by Smallpdf cover the basic requirements for daily PDF usage.
With a simple and quick drag and drop feature, you can easily convert PDF to Excel, Word, and Office, etc. You can easily convert your files from the cloud drive because the Smallpdf software is integrated with Google Drive and Dropbox.

Pros:
Available directly from the browser
Allow sharing of PDF files online
Support all platforms
Easy and intuitive to use
Cons:
Security is always an issue because files are uploaded and shared online
3. EasePDF
With a fundamental and easy-to-use interface, the EasePDF is one of the PDF converting software that offers free online PDF converting tools. With more than 30 online conversion tools, you can solve all your PDF-related problems instantly.
This amazing PDF converting software allows you to share the converted files before they are deleted automatically from the server.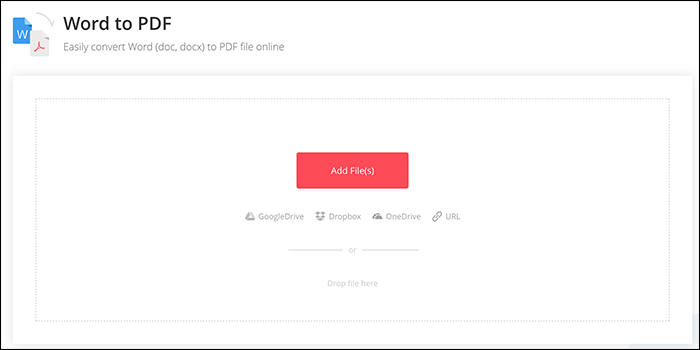 Pros:
Safe encryption of files
Plenty of useful conversion tools
Automatic deletion
Cons:
So many features can overwhelm beginners
Conclusions
Whether you are a Windows user or a Mac user, you can undoubtedly choose any of the best PDF converters mentioned above to experience the best of what a full-feature fledged PDF converter has to offer.
After choosing the best PDF converter per your requirements, you can easily start with converting a PDF to Word or any other format. EaseUS PDF Converter is a wonderful choice since it supports many popular file formats and helps you do the conversion easily.
FAQs About Best PDF Converter
1. What is the best free PDF converter?
While speaking of the best free PDF converter, different people have different opinions. Given that, we list some popular free PDF converters in the following, and you can choose the one you like.
EaseUS PDF Converter
Adobe Acrobat 
Soda PDF
Foxit PhantomPDF Standard
Preview
Foxit Phantom PDF Converter
Nuance PDF Converter for Mac
2. Does Windows 10 have a PDF converter?
Windows 10 does not have a PDF converter. However, if you want to create PDFs from some images or other common formats, you can use the built-in PDF printer. When it comes to converting PDF to other file formats, you might need to find other solutions
3. Which is the best PDF converter for PC?
According to our investigation, EaseUS PDF Converter is the best PDF converter for PC. This program lets you convert to or from PDF without losing any quality and formatting.
About the Author

Jane is an experienced editor for EaseUS focused on tech blog writing. Familiar with all kinds of video/PDF editing and screen recording software on the market, she specializes in composing posts about recording and editing videos. All the topics she chooses are aimed at providing more instructive information to users.