How to Edit Signed PDF with Easy Steps [2022 Updated]
In today's heavily digitalized world, organizations keep most of their documents in digital formats like PDFs. For authorizing specific papers, those in charge of companies must add their signatures to the forms. In the digital format, it is now possible to add signature to PDF.
However, editing signed PDF files requires many steps that can get complicated to understand for total beginners. In this article, we tackle that.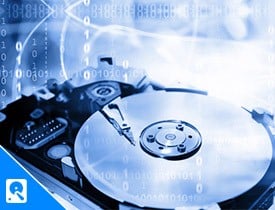 Why Do Users Need to Edit Signed PDFs?
PDFs are often used to keep important professional documents from companies, publications, and professionals from different sectors. However, making editing steps on PDF files can get difficult, but it is necessary for companies. Common situations that require editing are as follows.
For fixing errors- If there is a wrong signature on the form that needs fixing or a typing error, editing is necessary.
Adding comments- In some cases, the document owner needs to comment on a PDF to introduce small but important additional information to the readers. This requires editing.
Inserting important notes- Companies need to add comments to signed PDF files that are important for the receiving party to reference, like payment invoices or legal details.
Check also: Electronic Signature vs Digital Signature
Four Methods to Edit Signed PDF
There are specific methods users can try out to edit signed PDF files accurately and without errors. Here are four of the best solutions, explained in detail.
Solution 1: Edit Signed PDF with EaseUS PDF Editor
EaseUS PDF Editor is entirely dedicated to various levels of PDF-based editing work. Users can add signatures and comments and remove them easily without affecting any original content. Other features like cropping the PDF file and adding/removing signatures/watermarks/links from the documents are also available.
Features:
It is possible to edit a scanned PDF
Remove text, links, and images from PDF files
Adjust PDF size and other steps, like extracting images, deleting parts, etc.
Markup a PDF and edit multiple sections on the signed PDF files
Benefits:
Convert PDF to Word or other formats, or vice versa
Multiple file types are supported
No changes to the formatting or original content after editing
How to use this method?
Step 1. Download and launch the program on your Windows PC. On the main interface, tap on the "Open Files…" button at the bottom to open a PDF from which you want to remove the signature.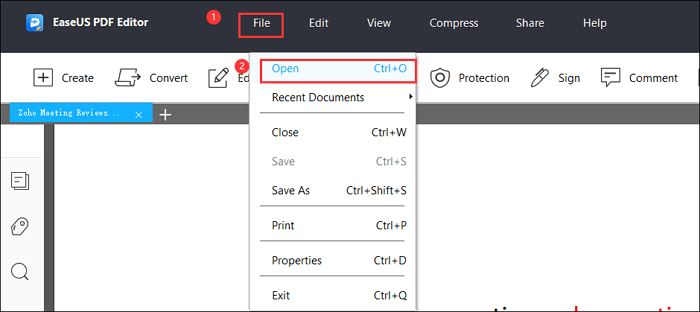 Step 2. Once the desired file is imported, now search for the digital signature which you want to remove.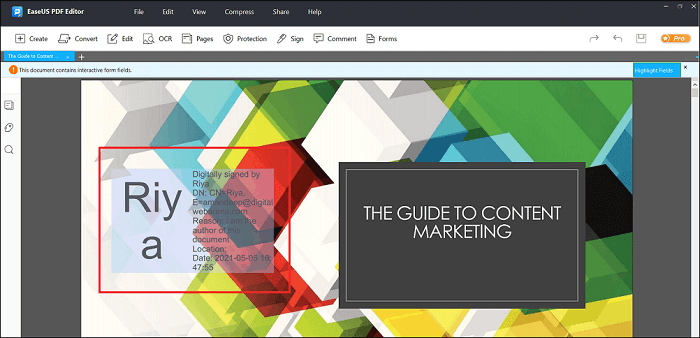 Step 3. Now, right-click on the signature and select the "Validate Signature" option from the drop-down list.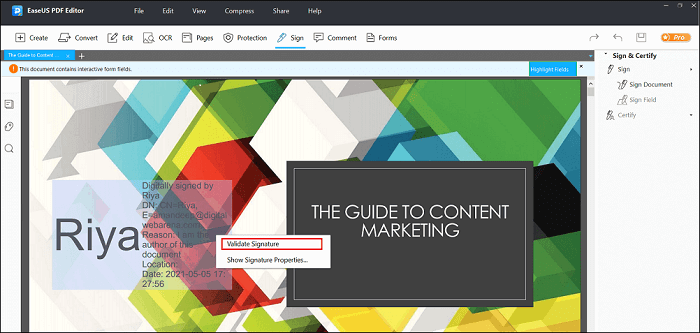 Step 4. After the validation of the signature, right-click on the signature again, and now you will come up with an option to "Clear Signature." Tap on "Clear Signature" to remove the signature from the PDF file.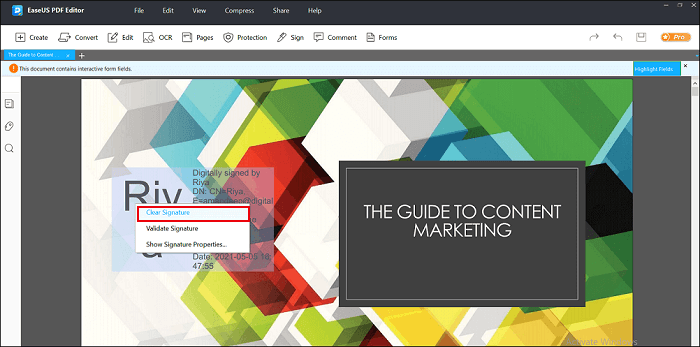 Step 5. Once you're done with removing the signature, go to "File" in the above toolbar and tap on the "Save" or "Save As" option to export the edited PDF file to your PC.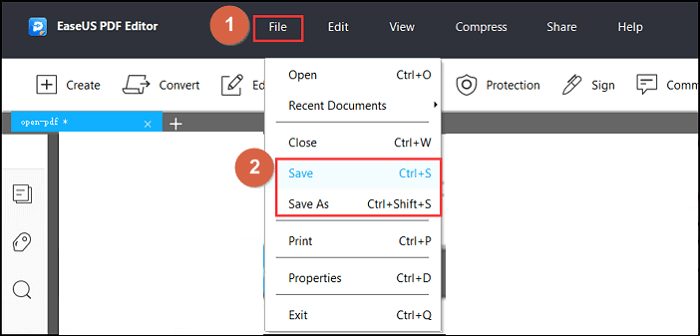 After you finish these steps, you can edit your PDF files according to your demands.
Solution 2: Edit Signed PDF with Adobe Acrobat Pro DC
Adobe Acrobat Pro DC is one of the most widely used software options for PDF creation and management. As the primary PDF owner, you can add multiple signatures to PDF and remove them at any time during the editing process. However, this platform has PDF removal restrictions for signatures when there are multiple users.
Features:
Primary users, i.e., the main document initiator, can remove signature from PDF
You can lock the document after the signing process
Set the recipients that can add signatures
Request the primary document owner to share the copy directly
Benefits:
Multiple users can add signatures if it's not locked
Saves the edited file as another document
Professional-level editing quality
How to use this method?
Step 1. Open the file in the Adobe Acrobat software on the device.
Step 2. Go to "Tools > Edit PDF". Then, choose the Edit option. The text section will appear in text boxes where you can make changes.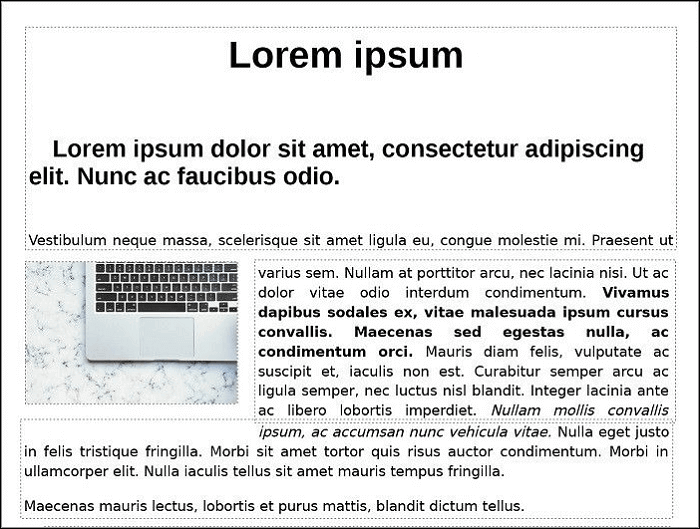 Step 3. Choose the text portion you will edit. The text box will turn blue with the rotation handle above.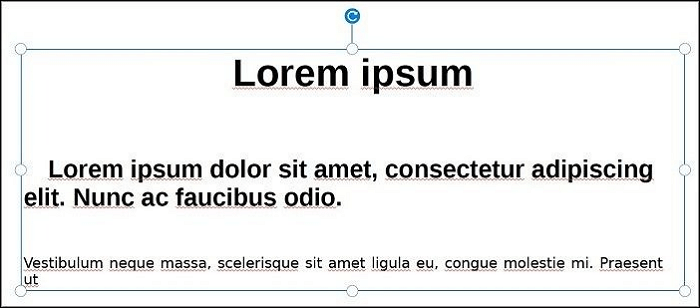 Step 4. Type to add new text. Press the "Delete" button to remove it.
Step 5. Access the "Format panel" on the right side to adjust listed items like numbered or bulleted points. Convert the paragraph text to lists or vice versa, add more list items, etc.
Step 6. Also, through the Format panel, make font changes, like character spacing, font size, stroke width, horizontal scaling, and color.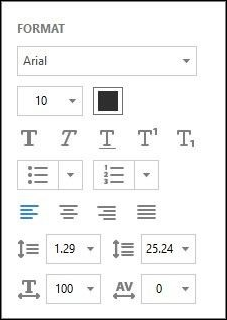 Solution 3: Edit Signed PDF with Calibre
Calibre performs as a suitable ebook management software with a wide range of features for different digitally formatted document files. Users can convert PDF files to other formats and make simple edits.
Features:
Build-in editor available for CSS/image/HTML-based editing only
Search files by name or tag for indexed files
Edit or create custom columns for ebooks
Add notes or quotes to PDF files
Benefits:
Supports multiple formats
Works on different devices
Easy to convert files
How to use this method?
Step 1. Open a signed PDF file in Calibre for editing from the File Browser. Hover the cursor over the indexed files to know their information, like file size.

Step 2.  Find the file and right-click on it from "File Browser index > Edit".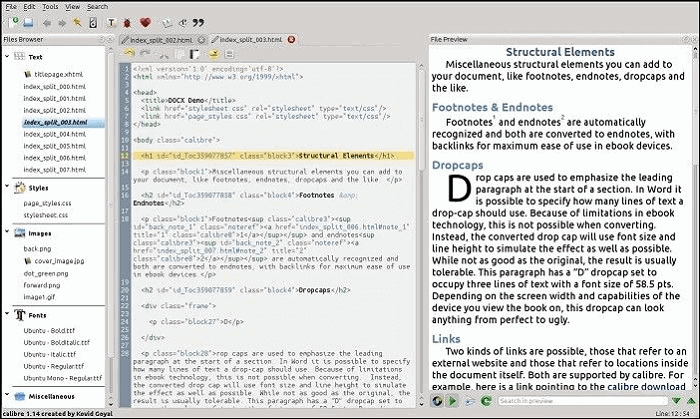 Step 3. Make edits like adding cover via Mark as cover, breaking pages into chapters, and editing the metadata.
Step 4. After completing the edits, right-click on the file and press "Export".
Solution 4: Edit Signed PDF with Preview
The Preview app is available to macOS X users and is useful for different types of PDF editing work. It is simple to add the signed PDF file to the editor and expect high-quality changes with the software. Overall, it is possible to do basic-level editing functions like text adding/removal, signature editing, and more.
Features:
Delete or add text
Combine multiple files or pages in the file
Add fill-in forms
Add and PDF remove signature features for editing documents
Benefits:
Make changes to the font to add text
Open files with the default app on Mac
It is possible to edit image-formatted files
How to use this method?
Step 1. Double-click on the PDF file in the folder with the saved ebooks to access it in the Preview app.
Alternatively, to edit signed PDF files with Preview, right-click on the "file > Open With > Preview (default)".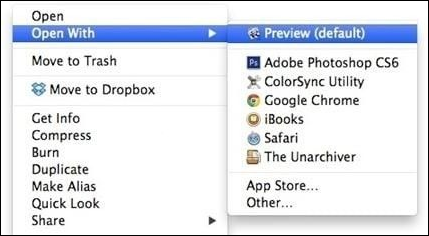 Step 2. The Toolbar will appear at the top of the screen. Press the "Edit" button to get the editing tools.
Step 3. Press "Selection to hold a text section". Add lines, shapes, and text. Tap other buttons to change text color and size.
Step 4. To add new comments, click on "Tools > Annotate". Similarly, to insert an e-signature, go to "Tools > Annotate > Signature". Then, choose your option.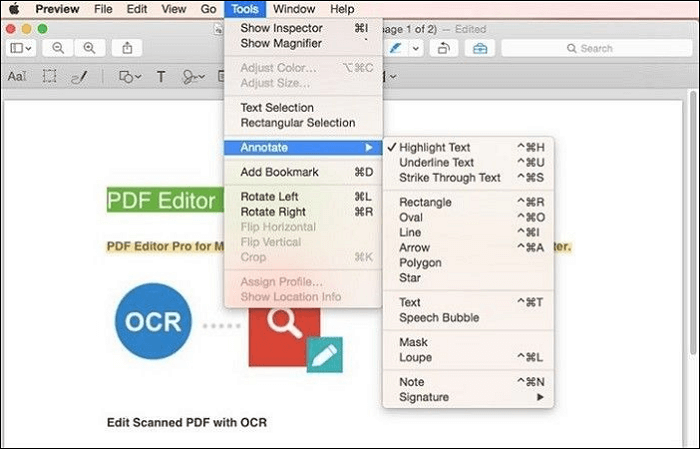 Conclusion
Overall, editing signed PDF files can get complicated, but the tools available ease the process. Each has useful qualities, like the EaseUS PDF Editor, which includes various PDF editing features. It is simple for advanced and beginner-level users alike, handles the process fast, and assures multiple edits.
Try them out for yourself to choose the best solution for your needs.  
Edit Signed PDF FAQs
1. How Do I Add Text to a Digitally Signed PDF?
You can use third-party software like EaseUS PDF Editor to add new text to a signed PDF file. Open the file in the software and press the Edit option for this.
2. Why Can't I Redact a Signed PDF?
It is difficult to redact and edit signed PDF files since there is a default randomized password that encrypts it into the file. The document encryption feature has back-end settings that are harder to change without strong technical knowledge.
3. Is a Signed PDF Legally Binding?
Yes, signed PDFs are legally binding in various regions globally that authorize electronic signatures as having legal efficacy. For example, all states of the United States of America consider e-signatures valid. Many other industrialized nations also consider it legally viable. Check specific national regulations to verify.
About the Author

I'm glad you can find my post. I hope my article can help you a lot. If you have any questions, please feel free to contact me!