2022 | How to Convert Excel to PDF Without Losing Formatting
 Update:

Recently, Microsoft is making a change to its Microsoft Office branding. Microsoft Office is being renamed by Microsoft 365. After the official renaming, our article content will be updated accordingly.
There are several reasons to convert Excel to PDF format. It might be that you have prepared a quotation in Excel, or you do not want anyone to alter your Excel data, so turning your spreadsheet into a PDF is necessary.
Fortunately, most converting software helps convert Excel to PDF without losing formatting. You only need to select the spreadsheets you want to convert, and the program will help you with the rest. If you are in search of such methods, this guide will be helpful.
PAGE CONTENT:
How to Convert Excel to PDF and Keep Formatting on Windows 10
If you use a Windows PC, there are various ways to save an Excel spreadsheet as a PDF. Try beneficial converters to do it. One is EaseUS PDF Converter, and the other is CutePDF Writer.
1. EaseUS PDF Converter
As one of the most renowned Excel to PDF converters, EaseUS PDF Converter completes the task in seconds. This program enables you to save Excel as a PDF or vice versa without changing the formatting. Also, the fonts and layout are preserved after conversion. Besides, because of supporting many documental and image formats, it also create a PDF from other formats, including Word, PowerPoint, PNG, etc. You can easily make documental conversions between common formats. 
Key Features:
Convert Excel, PPT, Word, and images to PDF
Batch convert PDF files with ease
Easy and efficient PDF converter
Download the best free PDF converter and check the below tutorial to convert .xls/.xlsx to PDF without losing format!
Step 1. Download and install EaseUS PDF Converter. Then, open it and click the "Office to PDF" option. To import your Excel file, drop or drag Excel file into the window. Or you can hit "Open Files" to select the target Excel from your computer.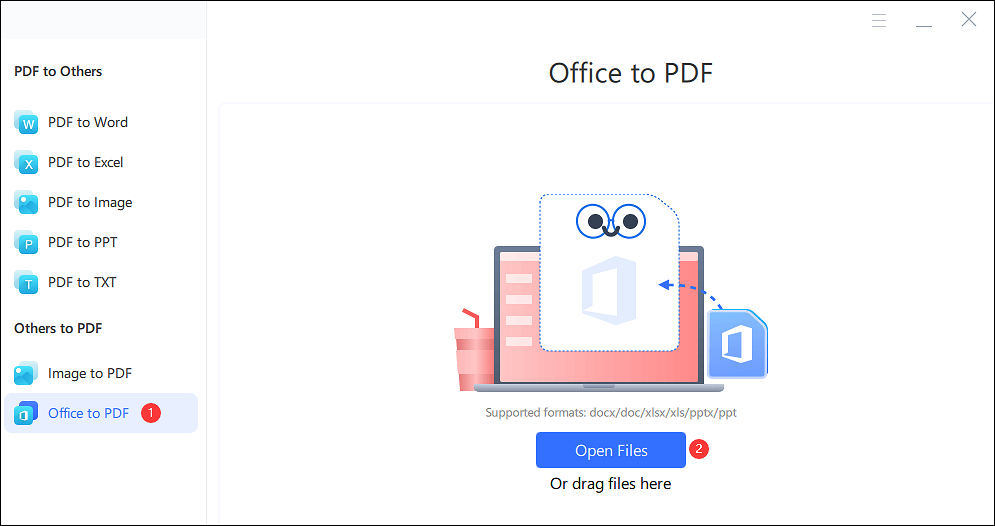 Step 2. From the "Office to PDF" option, you can view the imported Excel in the window. Here, you can click "+Add Files" to import the Excel files in the converter. Also, click "Convert" to start the conversion.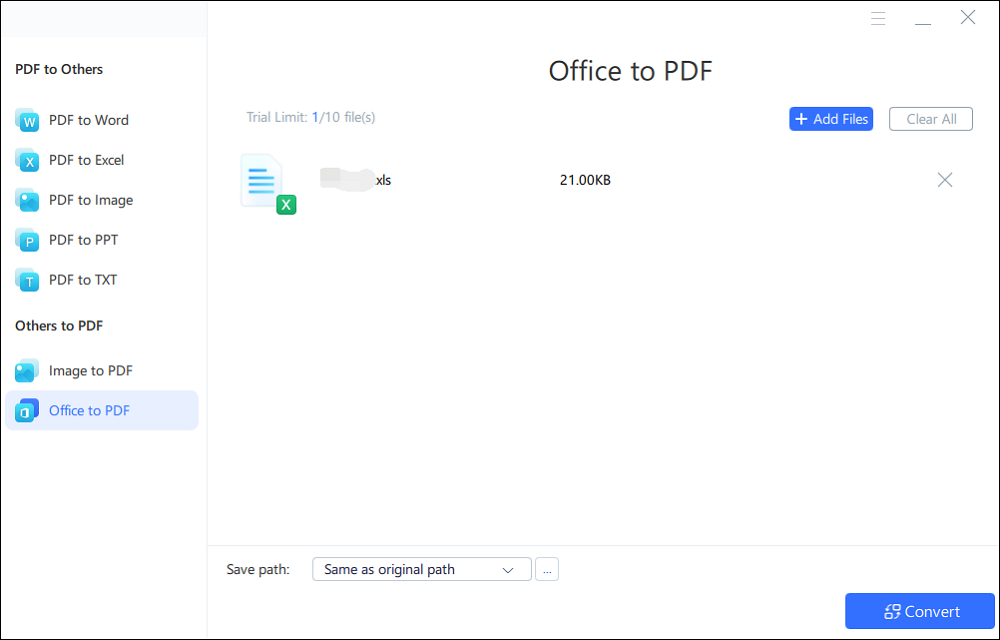 Step 3. Finally, after conversion, you can see the converted Excel file from the viewing window. Meanwhile, to save the converted file, you can click the "Save All Converted Files" option.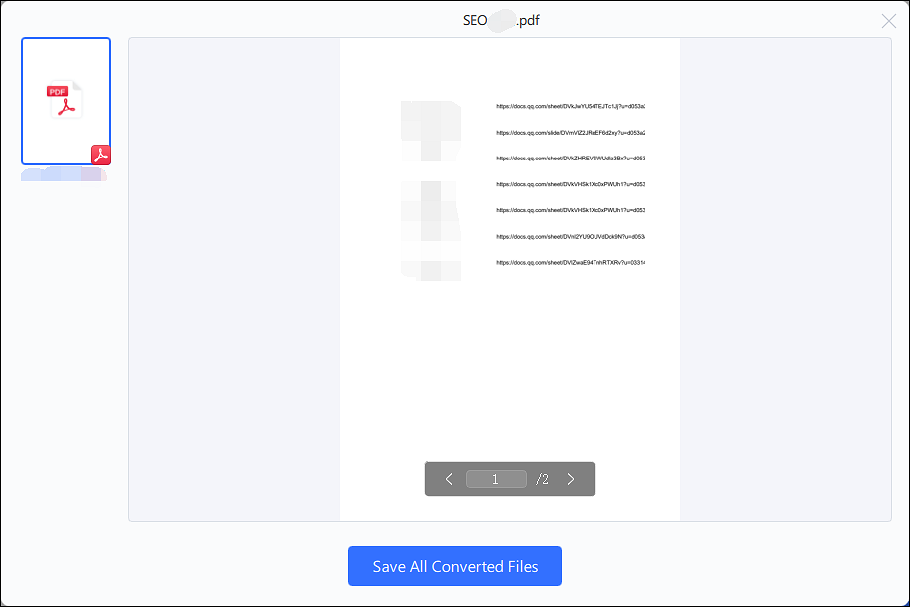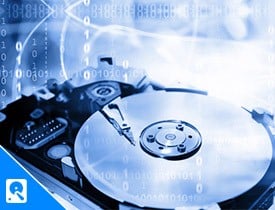 2. CutePDF Writer
Another way to convert Excel workbook to PDF is to use CutePDF Writer. This program acts as a virtual printer on Windows PC and allows you to save spreadsheets in PDF without changing the original format. You can convert pretty much any file to PDF with this tool, as long as your program has the printing capabilities. Below is a guide.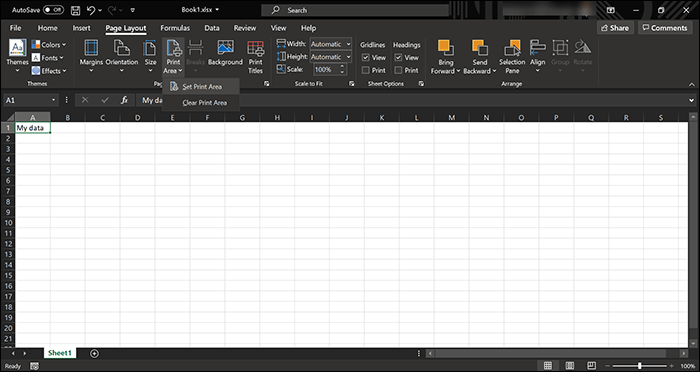 Tutorial on converting Excel files to PDF without cutting off:
Step 1. Download CutePDF Writer. Launch your spreadsheet and select the area that is to be saved as a PDF. 
Step 2. Click "Page Layout" > "Print Area", and click "Set Print Area" to set the selected area for printing.
Step 3. When you are ready, click "File" at the top and select "Print" from the left sidebar. Click the "Printer" dropdown menu and choose "CutePDF" as the printer. Then, hit "Print" to generate a PDF file out of your Excel spreadsheet.
How to Convert Excel to PDF without Losing Formatting Online
If you have confidential data in your Excel spreadsheets or too many spreadsheets to convert to PDF, it is a good idea to use offline software to convert your files. However, if your Excel files do not contain any confidential information and do not have too many files to convert, you can use an online Excel to PDF converter.
Online Excel to PDF Converter is a web-based service that can access your browsers to convert files. You only need to upload your file, and the tool will convert it to formats like PDF. Also, it supports other formats like Word, PowerPoint, etc.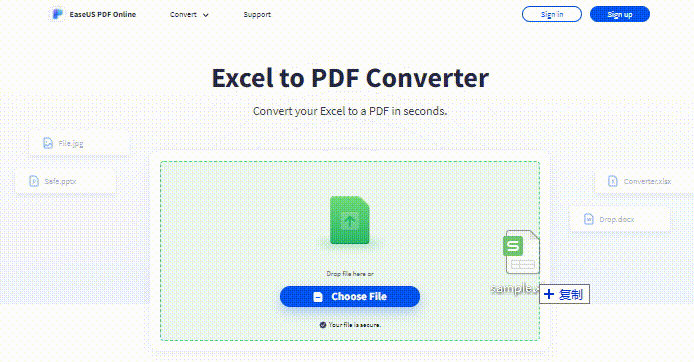 How to use EaseUS PDF Online to convert Excel files to PDF:
Step 1. Open your browser and access EaseUS PDF Online. From the top toolbar, hit "Convert" > "Excel to PDF". 
Step 2. Once you are on the page for Excel to PDF converter, click "Choose Files" and upload the spreadsheet file that you want to convert to PDF from your computer. Followed, it starts converting and you need to wait for a while. 
Step 3. Soon as your spreadsheet is saved as a PDF, you can get an option to download your converted file. Click "Download File", and the PDF file will begin to download to your computer.
Without compromising quality, you can easily convert PDF to common formats like Word, Excel, PPT, PNG, etc. 

How to Convert PDF to Excel without losing format?
Want to convert PDF back to Excel sometimes? You can get it done easily by changing the spreadsheet to PDF after reading this post!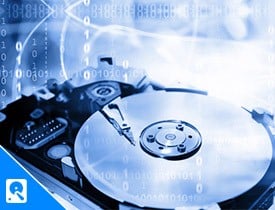 How to Convert Excel to PDF Without Losing Formatting on Mac
Mac users have many options to convert multiple spreadsheet files to PDF as Windows users. If you have a Mac and want to turn an Excel file into a PDF with the same format, try one of the following methods to accomplish your task.
1. Microsoft Excel
If you have installed Microsoft Excel on Mac, you can use it to convert spreadsheets to PDF. Excel for Mac offers the option to save your files in various non-Excel formats, including PDF. The way of converting files allows keeping the formatting of your spreadsheets. Without downloading any software, you can use this method to have a PDF file.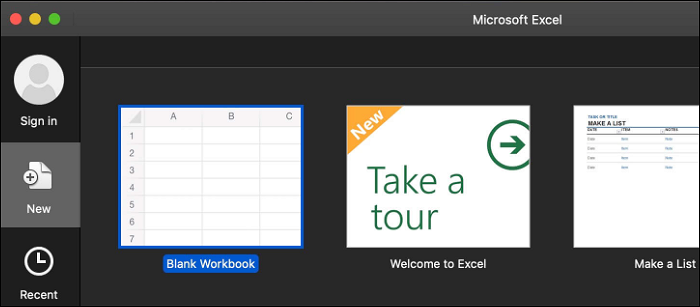 How to save Excel as a PDF on Mac:
Step 1. Double-click the Excel spreadsheet that you want to convert to PDF, and it will open in the Excel program. If this does not happen, right-click the spreadsheet and select "Open With" > "Excel".
Step 2. Click "File" at the top and choose "Save As". 
Step 3. Choose the "PDF" option from the dropdown menu and hit "Save" on the screen that follows. 
2. Apple Numbers
In case you do not already know, Apple has actually included a fully working office suite with your MacBook. There is a word processor, spreadsheet maker, and presentation creator. You can even use the spreadsheet maker named Numbers to open an Excel spreadsheet and convert it to PDF. Below is a list of steps on converting Excel to PDF with the preserved quality.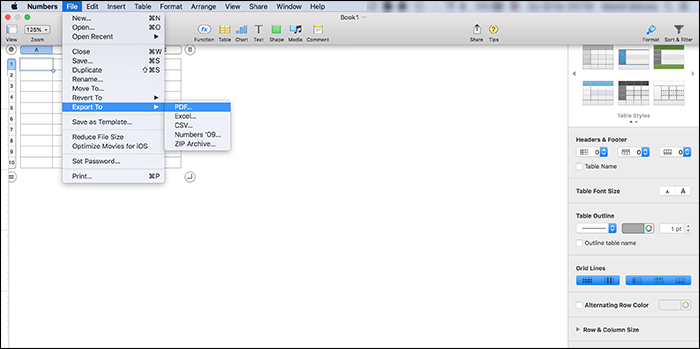 Save Excel as PDF without cutting off on Mac, using Numbers:
Step 1. Open a Finder window and find the Excel spreadsheet that you want to convert to PDF. Then, right-click on this file and select "Open With" > "Numbers". 
Step 2. When your file is opened in Numbers, click "File" and select "Export To" > "PDF". It will save your sheet file in PDF.
Step 3. Specify conversion options. From the "Image Quality" dropdown menu, choose the quality for your PDF file, and add an optional password if you want. Then, click "Next".
Step 4. Enter a name for your PDF and select a folder to save it. Finally, hit "Export".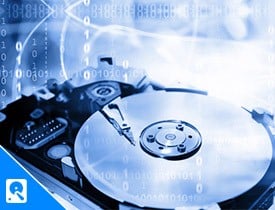 FAQs about Converting Excel to PDF
Here are some frequently asked questions related to converting Excel to PDF. Have a look at them to find an answer.
1. Can I save an Excel file as a PDF?
The answer is yes. You can use offline PDF editing and converting tools like EaseUS PDF Converter, Adobe Acrobat, Preview to save an Excel as a PDF. Or you can try some online tools like EaseUS PDF Online and Zamzar to convert Excel files to PDF.
2. How do I save a file as PDF?
To save a file as PDF, you need to download EaseUS PDF Editor and follow the steps below:
Step 1. Launch EaseUS PDF Editor and click on "Create".
Step 2. Choose "From File..." to import the file you want to convert to PDF into this program. And the tool will convert it to PDF automatically.
Conclusion
Converting Excel to PDF might seem like a tricky task. Luckily, there are several tools to make this job easier. You can use one of the tools mentioned above to get spreadsheet files converted to PDF without losing format. 
For Windows users, EaseUS PDF Converter is highly recommended. This program allows you to get PDFs from Excel files with original content. Moreover, it can get all the work done effortlessly from editing to converting PDFs. Download it now!
About the Author

Crystal Chen is very interested in technology products. Experiencing many technological applications like video editors, screen recorders, and PDF editors, She is willing to solve users' issues through writing tech-related articles. Through her words, you can find various solutions to solve one problem.