PDF or Word Resume: How to Choose Your Resume Format
 Update:

Recently, Microsoft is making a change to its Microsoft Office branding. Microsoft Office is being renamed by Microsoft 365. After the official renaming, our article content will be updated accordingly.
A resume is a valuable tool in the employment sector. If you have a great resume, you can attract recruiters or hiring companies and help them choose you over the rest. If you are learning how to create your own resume, the first thing to consider is the format. There are different ways to format your resume, but the two most common resume formats are PDF and Word. Depending on your goals, each of these types may be beneficial. 
Once you've drafted the information for your resume and you are ready to apply for a job, you need to weigh in the perks of using a PDF or Word resume. Though there are pros and cons of using both, you should, as a rule, send your resume as a PDF. In this article, you will learn about these two resume formats and how each of them can help you advance your career goals. 
Quick Navigation:
Things You Need to Know About Word Resume
Microsoft Word makes it easy to create a professional, well-formed resume for any job application. Although there are many styles of resume templates, most Word resumes are in one of three formats.
A "chronological resume" list your work history and experience in reverse chronological order, starting with the most recent position. A "functional resume" emphasizes your experience, skills, and accomplishments rather than your work experience and the companies you've worked for. The "mixed resume" allows for more personalization because you can combine your work experience with more relevant details about your skills and interests.
A Word resume is very versatile. You can use different styles, and you have many editing tools at your disposal.
Pros: 
Word's tools can help you to easily organize your resume
You don't need to be an expert to create a Word resume
Its user interface enables you to save time
Cons:
Word resumes are usually affected by inconsistencies that can change the formatting
Since Word deals with many fonts, you can encounter common unintended changes in your resume fonts
>>> Read also: PDF vs Word
Learn More About PDF Resume
The PDF resume is not that different from a Word resume. The only difference is that instead of saving the Word resume as Word, you save it as a PDF file. This means that you can create your resume in different styles by using Word, and then you can save it to PDF. This is usually done because PDF files are one of the most reliable file formats in the world. Hence, it is one of the most common file formats used to submit resumes.
In fact, most times, employers will clearly state in the application instructions that they need a PDF resume. Hence, it is helpful to save a copy of your resume as a PDF file to submit it in the correct format with your application.
Pros:
Every format in your file remains the same
With PDF, there are no flagged words or phrases
When you save your file as PDF, no other user will be able to alter it, so it remains safe
PDFs are usually virus-free
Cons:
Recruiters can't edit your resume, even if they wish to
It is difficult for you to change page and text properties without using a PDF editor
>>> You may want to know how to create a PDF
Choose the Best Format for Your Resume
Even though there are many benefits to submitting your resume in PDF format, you should also consider all the options. That being said, here you have some instances where it is better to use a PDF or Word resume.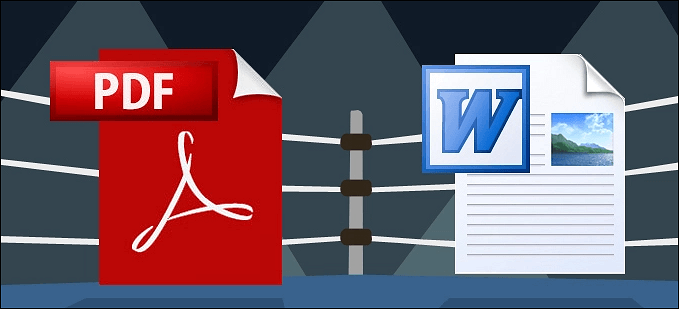 When to Use The Word Resume: 
#1. Employer preference:
Employers can request your resume as a Word document because it is easy to open on any device or simply because they prefer it that way. In this case, please be sure to send it as a .doc file, as it can be opened in older programs or systems. 
#2. To upload the resume to an applicant tracking system
An applicant tracking system is a program that scans specific keywords and data on your resume. This is done to search among several summaries at once. Due to various technical reasons, this system cannot always scan PDF accurately and may miss keywords. 
 When to Use a PDF Resume: 
#1. Employers require a PDF resume 
Some job applications will provide clear instructions on submitting your job application. Please read these instructions carefully and double-check that your application meets all the requirements because employers usually ask for PDF.
#2. Send your resume as an email attachment
As you know, emails with attachments from unknown senders can be marked as spam or potentially threatening emails. However, PDFs are much less likely to contain viruses, so you send them via email to ensure that your email reaches your employer's inbox. 
#3. Send your resume to the online application 
If you are applying through an online application system, it may be helpful to upload your resume as a PDF file so that the system can easily search and scan it. This way, when your application passes automatic control and reaches the employer, it will be available at any time.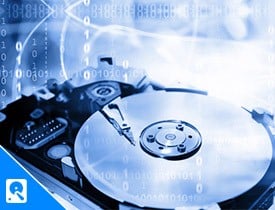 How to Edit Your PDF Resume Without Any Hassle
PDF files are difficult to modify or edit because they are not made for editing. The PDF format is destined to protect your information and structure. However, many alternatives allow you to edit PDF files and make changes to the PDF. One of the best choices is EaseUS PDF Editor. It is taking the Internet by storm for the past months thanks to its advanced features and excellent user interface. If you want to edit your PDF resumes, you only need to download and install this Windows PDF editor on your Windows PC.
By using its editing tools, you can modify most text properties like font, size, spacing, and even color. Also, it is possible to insert new text! Also, you have other tools at your disposal. For example, you can convert PDF to other formats, and you can compress heavy PDF to reduce PDF size. 
EaseUS PDF Editor
Text editing tools to text and page settings in your PDF resume
Convert PDF to image and other file formats in seconds
Create PDF fillable forms for any official record
Identify scanned text and convert it to editable text
Now let's take a look at how to edit the PDF resume with this versatile PDF editor before sending it:
Step 1. Launch EaseUS PDF Editor and import the PDF file you want to edit. You can click on the "Open Files..." button to do that.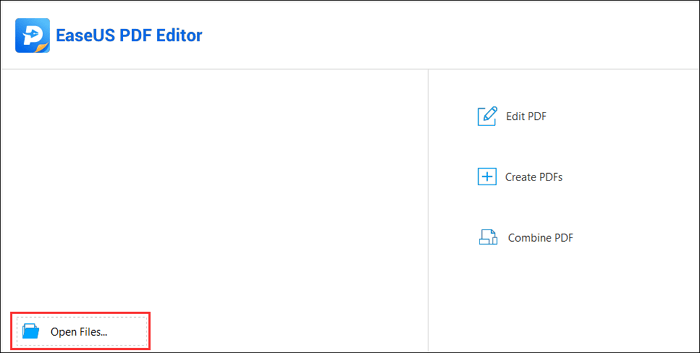 Step 2. If you want to edit the text and images in the PDF, click on the "Edit" button, and there are many options for you. It allows you to insert or remove the words and pictures freely, and you can also adjust the font, size, color of the PDF text.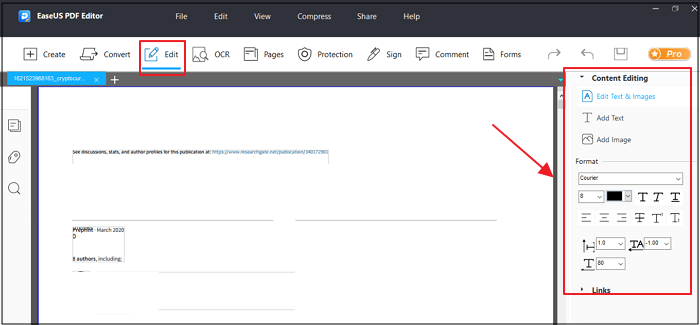 Step 3. More tools are available under the "Pages" option. This versatile software supports deleting, extracting, cropping, rotating the pages with ease. You can add many elements to the PDF, including header & footer, background, watermark, etc.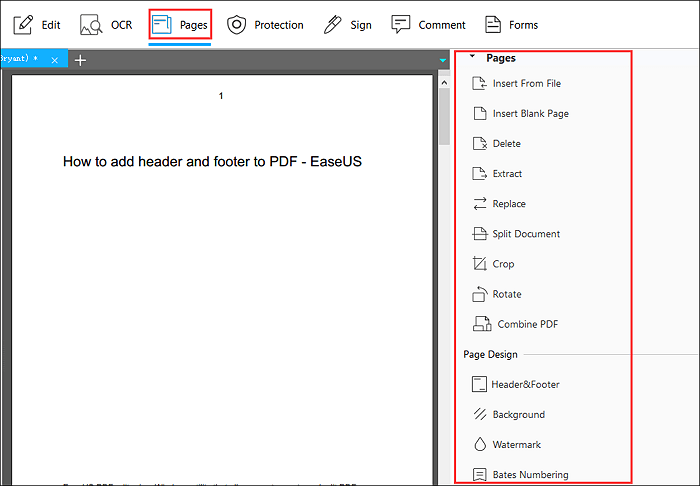 Step 4. After editing, you can choose to encrypt the PDF with a password, sign the PDF with an e-signature, or add comments to it. Then, click on the "File" button and select "Save" or "Save As" to preserve the changes you made to the PDF.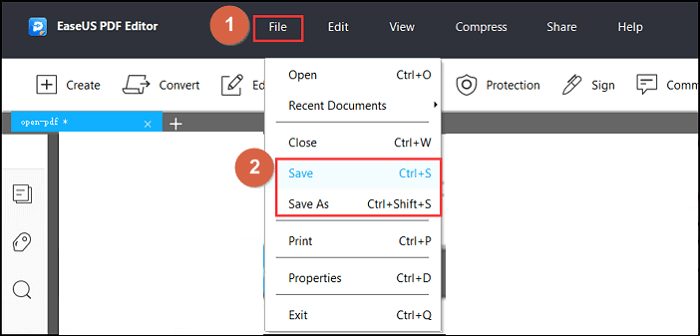 About the Author

Jane is an experienced editor for EaseUS focused on tech blog writing. Familiar with all kinds of video/PDF editing and screen recording software on the market, she specializes in composing posts about recording and editing videos. All the topics she chooses are aimed at providing more instructive information to users.