How to Edit PDF in Word [Full Guides]
 Update:

Recently, Microsoft is making a change to its Microsoft Office branding. Microsoft Office is being renamed by Microsoft 365. After the official renaming, our article content will be updated accordingly.
Working with PDF files on a daily basis is a norm for working people. This file format is a go-to one for statements, business contracts, digital reports, instructions guidelines, and much more.
But editing a PDF file can be hard, especially for those struggling with time management. At this point, Microsoft Word offers you to edit PDF files directly in Word without converting the file format. However, editing a PDF in Microsoft Word, too, could contain a little bit of hassle. Here, EaseUS can prove to be the best PDF Editor if you want to edit PDF files in no time effortlessly.
It is a guide on how you can edit a PDF file in Word and have easy-to-use software for PDF editing: EaseUS PDF Editor.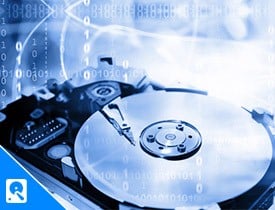 How to Edit PDF Files in Microsoft Word
The feature of editing a PDF in Word is great and helpful. Microsoft Word makes a copy of the PDF you open in it that matches the layout of the original PDF file. If you do not like the converted Word version, you always have the PDF saved as it is. For a deep insight into editing a PDF in Word, here are some pros and cons of doing that:
Advantages
Disadvantages

A quick way to edit PDFs
Convert the PDF into an editable format automatically
Apply all features and tools of Word to your PDF file

Cannot edit Graphics, charts, tables in Word
Distorts unfamiliar elements like a footnote unavailable in Word
Edit PDFs containing only text in Word
Step-by-Step Guide on Editing a PDF in Word
Despite the disadvantages and limited nature of editing a PDF in Word, there still exists a useful option to edit PDF with text only in Word. Let us find out how you can do it.
Step 1. Open the PDF file in Word just like you open a Word file: click "File" > "Open." Find the PDF and open it. You might need to browse if the PDF file is placed in the device's folder.

Step 2. Word will tell you that it will make a copy of the PDF and display it in a Word format. Click "OK." 

Step 3. Click "File" > "Save As." In the Save As Dropdown menu, select "PDF" file format. That is all to get an edited PDF file.

You may also want to know: how to edit PDF in Google Doc
How to Edit PDF Documents with An All-in-One PDF Editor
Editing PDFs in Word is limited as the layout of the document changes; some elements distort altogether, tables appear as images, graphics stay unedited, etc. The world of work/business has no room for such restrictions. If you want to excel free and fast, get yourself a committed PDF editing software. EaseUS PDF Editor can be a wise decision.
It is a light program that you can run on your Windows PC. Coming with unlimited features and tools, this Windows PDF editor allows you to modify your PDFs from editing to converting to sharing to much more.
Having this software, editing a PDF is an effortless matter that takes little to no time. It allows you to open, view, and read a PDF file. If you want to edit it, the extensive editing tools will help you. 
Apart from that, you can also alter graphics, shapes, charts, and other elements of a PDF. In short, EaseUS PDF Editor is an all-in-one software in the true sense.
Features:
Add comments, tags, bookmarks, header/footer, etc., to a PDF file
Create forms, fill them in, securely share with others
Reduce PDF size without losing its high quality
Digitally sign documents
Edit images, graphics, charts, tables, etc., of a PDF
How to edit PDF documents with this all-in-one PDF editor:
Step 1. Launch EaseUS PDF Editor and import the PDF file you want to edit. You can click on the "Open Files..." button to do that.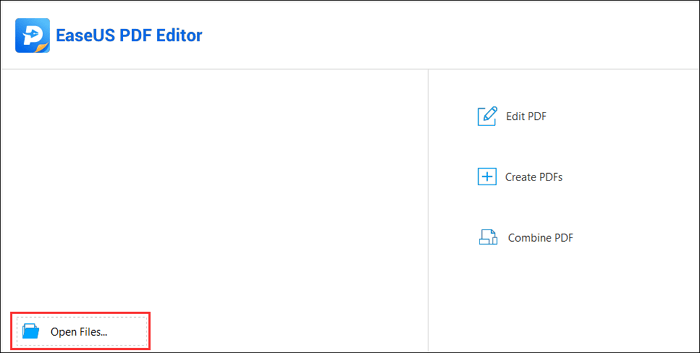 Step 2. If you want to edit the text and images in the PDF, click on the "Edit" button, and there are many options for you. It allows you to insert or remove the words and pictures freely, and you can also adjust the font, size, color of the PDF text.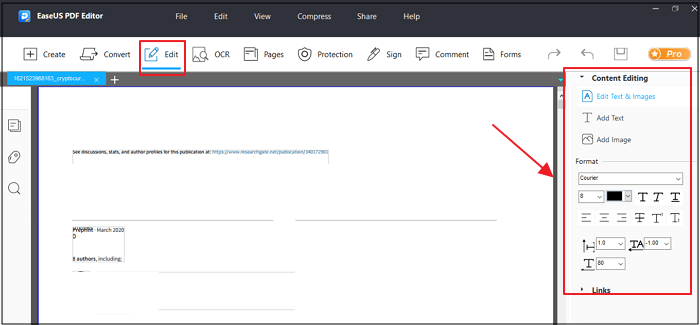 Step 3. More tools are available under the "Pages" option. This versatile software supports deleting, extracting, cropping, rotating the pages with ease. You can add many elements to the PDF, including header & footer, background, watermark, etc.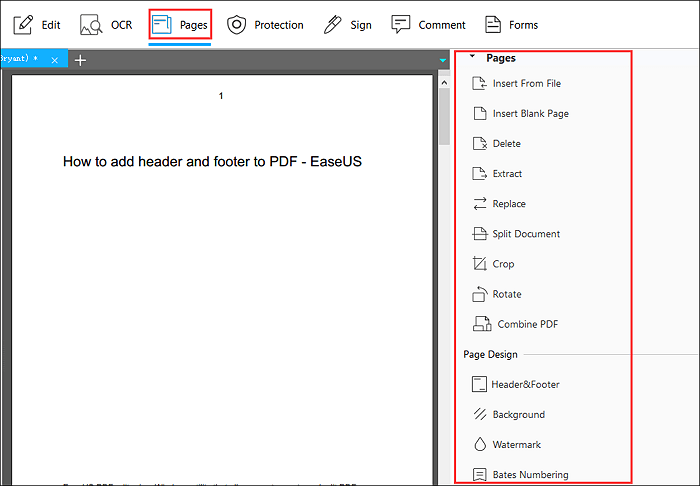 Step 4. After editing, you can choose to encrypt the PDF with a password, sign the PDF with an e-signature, or add comments to it. Then, click on the "File" button and select "Save" or "Save As" to preserve the changes you made to the PDF.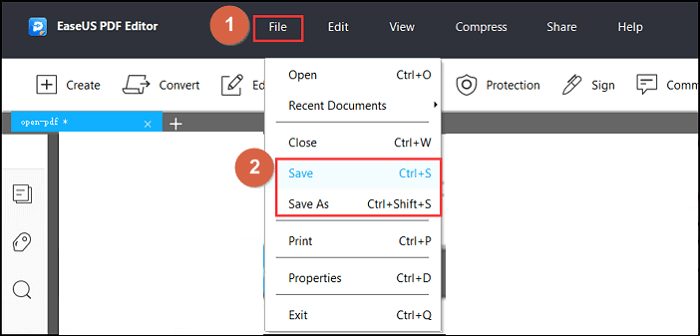 Conclusion
Editing a PDF file in Word is relatively easy. Follow the guide as mentioned above to do that. However, Word offers a minimal number of editing options as it does not recognize most PDF elements and changes the document's layout.
Having PDF editing software can ease the process dramatically. EaseUS PDF Editor has an infinite number of features and tools. Apart from viewing and reading a PDF file, you can compress, split, merge, edit graphics, charts, tables, and do conversions between different file formats like PNG to PDF with this software.
About the Author

Jane is an experienced editor for EaseUS focused on tech blog writing. Familiar with all kinds of video/PDF editing and screen recording software on the market, she specializes in composing posts about recording and editing videos. All the topics she chooses are aimed at providing more instructive information to users.