[2022 Updated] Best Free PDF Index Generator
People dealing with PDF files on a daily basis know that the PDF index is entirely different from the table of contents. It is used at the end of a PDF. However, its main purpose is to search for a particular word or phrase from the whole document.
The index saves the reader from looking for a term in a lengthy document. Professionals often use and consider it an important part of the distributed or shared PDFs. PDF readers also use the index to offer search results, while it may not work as a PDF index creator. Here, this post provides you with the top two PDF index generators for Windows and Mac users. Also, you will get a bonus tip from the best PDF editor in the end. Let's start!
Also Read: PDF Accessibility Checker
Top 2 PDF Index Generator
Let's find out the details of these two PDF generators, including a free PDFs index generator.
Tool 1. Adobe Acrobat Pro DC
Compatibility: Windows & Mac
Adobe Acrobat Pro DC is considered an ideal, efficient, and easy-to-use software for all PDF tasks. It aids you in making the index generation task a matter of a few clicks. Using the index tool and selecting the Document Processing option, you can choose the Full-Text Index Catalog or Manage Embedd Index. In the first option, you can go for building the index, while in the second, it is possible to embed/remove the index and update it.
Moreover, this software offers you the feature of editing PDFs with several excellent tools. These include inserting new text/images, adding signatures, rich media, stamps, etc. Having this PDFs index generator, you can get the opportunity to use compression, protection, scanning, and printing tool.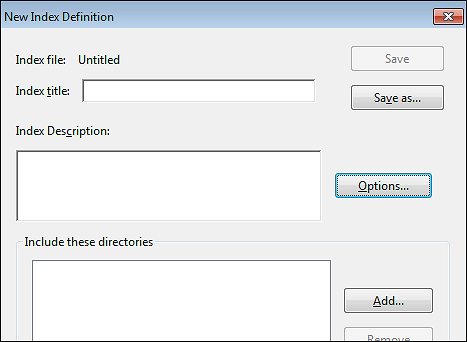 Features:
Support HTML, PPT, JPG, etc.
Flatten a PDF in Adobe on Windows and Mac
Organzie pages of PDF document
Compare two files to differentiate
Tool 2. PDF Index Generator 3.1
Compatibility: Windows
PDF Index Generator is a great software to assist in generating indexes easily and quickly. It is a complete package when you need PDF index generating software. You can also specify the page that you need to index. It is possible to your effort and time because of its fast functioning.
Though it works automatically, you can edit the index if necessary before saving the PDF file. Despite all other features, this software allows you to choose any index template, font type, as well as some different settings as per your choice.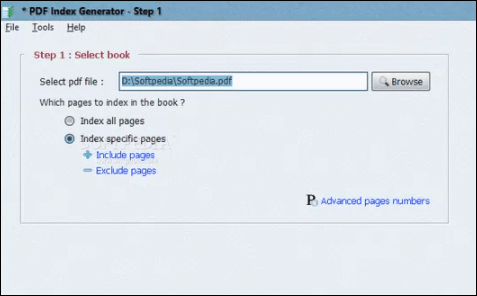 Features:
Automatic and easy PDF index generation
Manual including and excluding of specific terms
Support creation of cross-references
Batch index generation feature
Bonus Tips: Best PDF Editor and Converter on Windows
If you have to cope with PDFs regularly, you must go for a fundamental and efficient PDF reader and editor to make all the working processes easier. Here, one PDF editor is recommended, which is EaseUS PDF Editor. 
EaseUS PDF Editor
EaseUS PDF Editor is a coherent and all-in-one PDF Editor. Supporting many popular formats, including Word, image, and PowerPoint, you won't find any difficulty in creating PDF or conversion. You can also perform several editing functions such as content editing, page managing, and PDF document protection.
Adding signatures, watermarks, comments, and drawing markups are at your fingertips. Along with that, you can enjoy the feature of adding forms that have multiple options like adding a button and many more. It also offers the protection feature where it is easy to lock PDF with a password. Last but not least, the feature to compress PDF is also available.
Features:
Combine or split PDF pages
Print PDF without margin easily
Add, delete, crop, extract or rotate PDF pages
Support unique OCR technology
Now, download this PDF editing software on Windows! You can enrich the PDF by modifying the text, images, and forms. Also, you can convert PDF to other formats or vice versa. No registration is needed. 
FAQ About PDF Index Generator
Some information gathered from the public is listed here. 
1. How do I create an index for a PDF?
To create a PDF index easily, you can do it using Adobe Acrobat Pro. To complete the process, click Tools and then Document Processing. Now, click Full-Text Index with Catalog and name the file. Lastly, hit the Build button, and that's all!
2. Can you create a word index from a PDF?
Yes, it is possible to create a word index using different software. Using the command, the software will collect all the unique words from the source file, create a text file, and add them at the end of the PDF. You can also manually add or delete the words according to your requirements.
About the Author

Crystal Chen is very interested in technology products. Experiencing many technological applications like video editors, screen recorders, and PDF editors, She is willing to solve users' issues through writing tech-related articles. Through her words, you can find various solutions to solve one problem.