Top 11 PDF Editor Chrome Extension to Edit PDF Online
PDF editor Chrome extension has changed the game of PDF editing and management. They keep PDF operations a few clicks away, and you can compress, edit, annotate, share, and e-sign PDFs using them even without installing. Here is a list of the top 11 PDF editor Chrome extensions that can help you edit PDFs online. 
Although it's convenient to edit PDFs online, we still suggest getting a desktop editor for offline usage and more advanced PDF editing tools. If you are interested in both those two types of software, keep reading this post to find the most suitable one for you.
Related Article: >> Best 8 Open Source PDF Editor
1- Allinpdf
If you want a user-friendly online PDF editor extension, Allinpdf is a good choice. Using this Chrome extension, you can create PDFs from scratch, convert PDF to other file formats, and so on.
Moreover, you can use editing tools to add, erase, and highlight text. For the security of your documents, it also supports adding passwords to protect PDFs. When you want to make them accessible to everyone, it's possible to remove the password protection as well.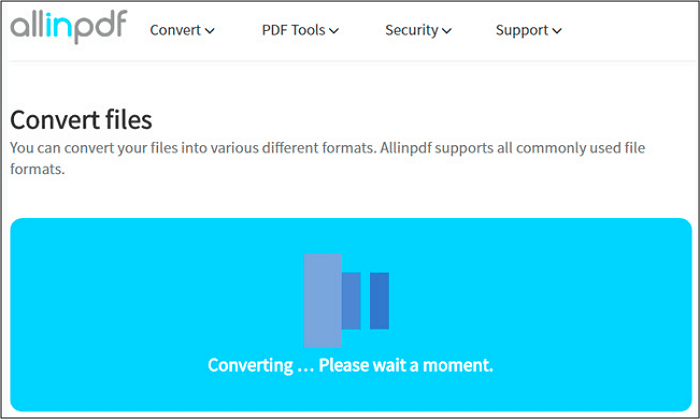 2- Smallpdf
This Chrome extension has all the tools you will ever need for PDF document management. With this online editor, you can upload your PDF files and bring desired changes to them.
This extension allows you to convert DOC, JPG, PNG, GIF, and TIFF images to PDF. You can also merge PDF files into one unified document. When you need to edit the PDF content, this editor enables you to add text and images to the PDF. Also, you can compress and reduce PDF size with it so that your files can be sent t others as an email attachment.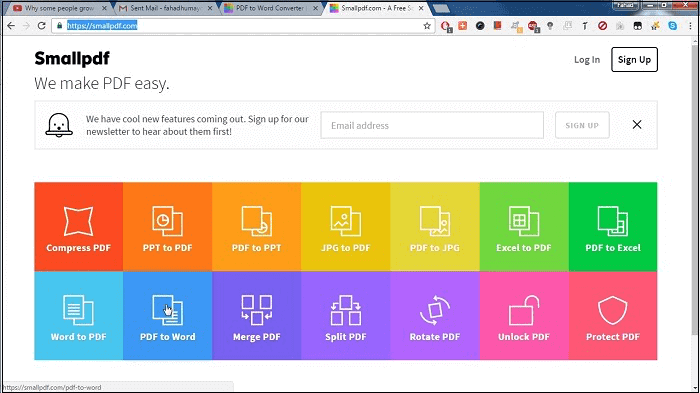 3- DeftPDF
DeftPDF is a trustworthy online PDF editor that enables you to edit PDF files in an easy and fast manner. You can unlock PDF files and edit them without effort. To protect some private information, it also supporting encrypting PDFs with passwords so that you will be able to share them with others securely. In addition, it enables you to view PDF files, fill in forms, digitally sign documents, and much more.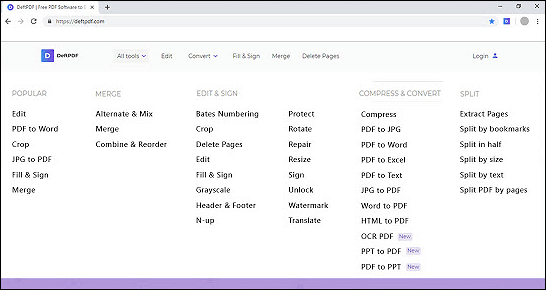 4- PDFzorro
This is a rich-featured Chrome extension that integrates many types of PDF editing tools you may need. For example, you can add annotations to PDFs by adding some geometrical shapes and lines. If you want to add more elements to the PDF to enrich it, text, images, and watermarks are all available. Moreover, if some sentences contain sensitive information, you can blackout them for privacy.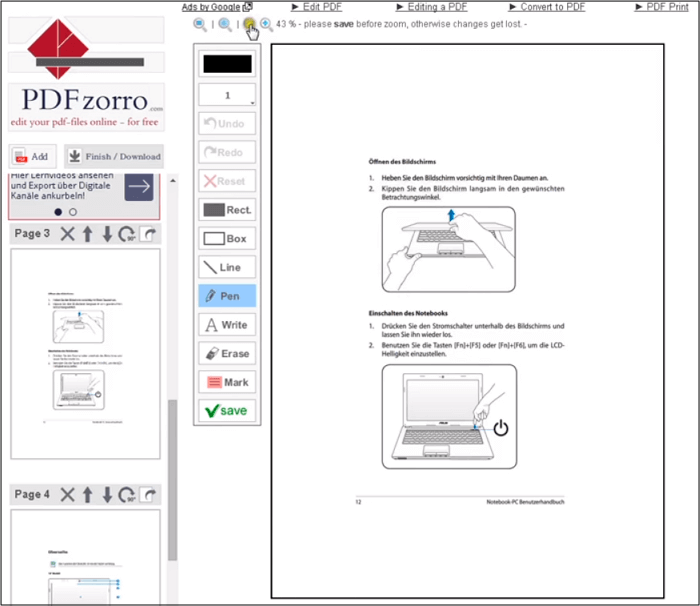 5- pdfFiller
This editor has many unique features like end-to-end file management and many more. Having this extension, you can edit PDF files and fill out the forms in them without hassle. If you need to send the files to your classmates or colleagues, you can instantly share PDFs with them in a secure manner. In addition, it lets you e-sign your business documents and makes it easier to work online.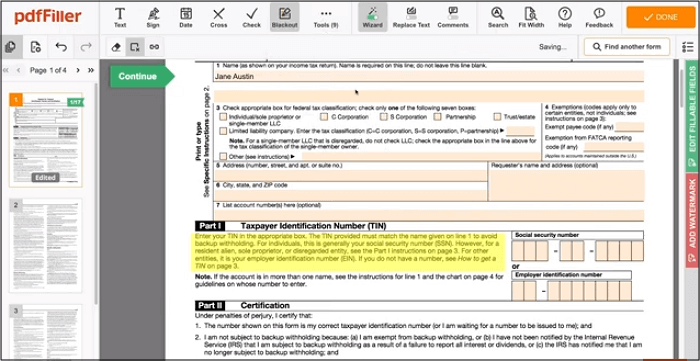 6- SmartPDF
SmartPDF is a relatively professional PDF converter that can make your work and life easier. This Chrome extension is appropriate for you if you need to convert to and from PDF frequently in your work life. This extension supports many file formats: Word, Excel, PPT, and JPG. Though it does not offer editing tools as other extensions do, the converting feature it provides is worth trying.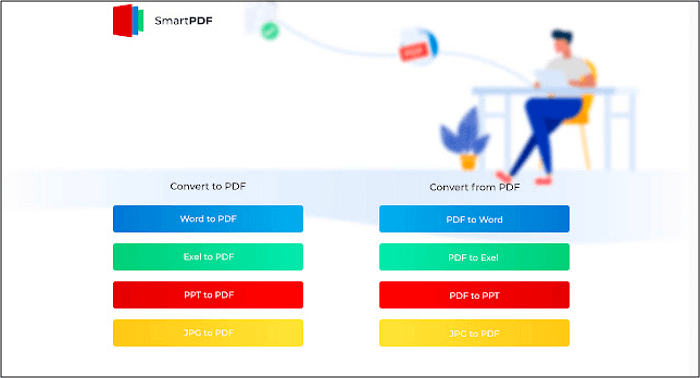 7- Lumin PDF
This Chrome extension is powerful and offers you the real-time sync function that enables you to edit a PDF with others simultaneously. It lets you integrate with Cloud so your files can be auto-saved to Google Drive. Despite auto-saving, it enables you to access your edited files on Lumin using other devices so that you can continue your work anytime and anywhere.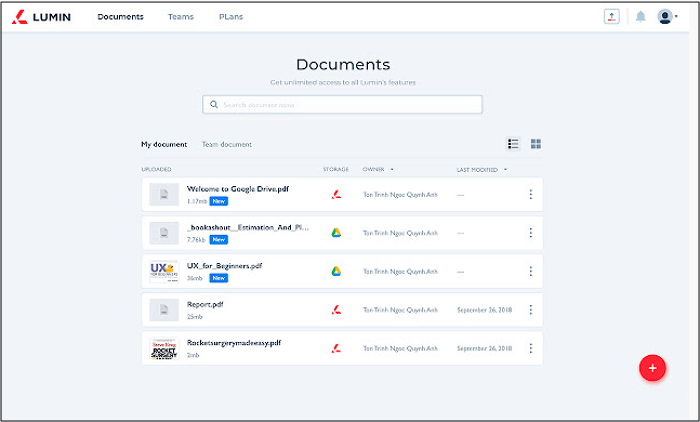 8- Kami
Kami is one of the best digital classroom tools that offers students and teachers all over the world a collaborative and productive platform. This Chrome extension enables you to share PDFs or other documents and annotate them. Moreover, you can transform your documents, PDFs, and images into interactive ones. Not only documents, but you can also share voice notes, videos, and texts with your students.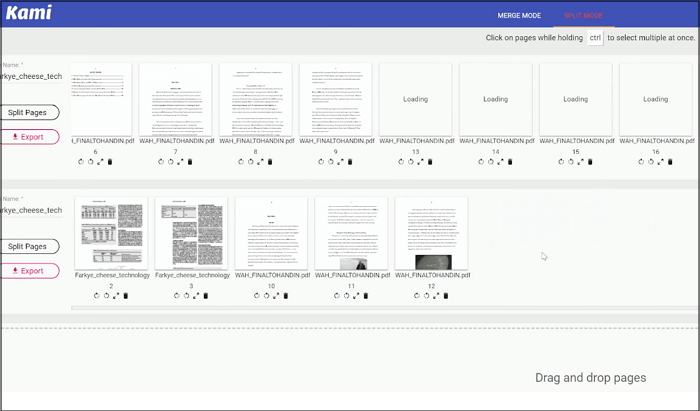 9- Soda PDF
Soda PDF is a professional and productive online PDF reader and editor. You can upload a file and flip its pages while reading, just like you do with books. Despite viewing, you can edit the files with multiple editing tools. For example, some tools help you merge PDFs into one document or split a PDF into several parts. When you want to convert the PDF into other formats, such as DOC, XLS, or PPT, this great Chrome extension is also competent to get the work done.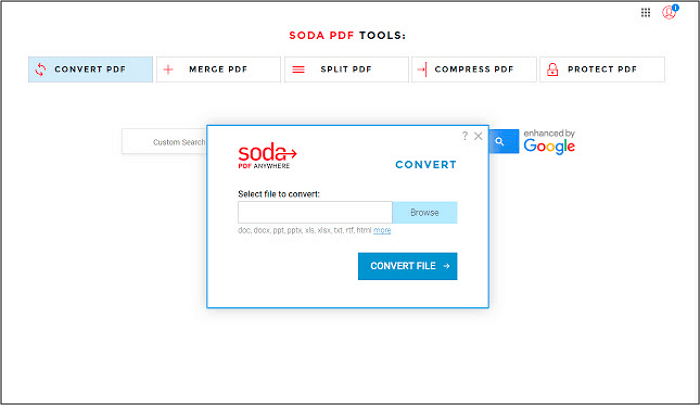 10- PDF Converter
PDF Converter enables you to double your productivity by making the conversion of PDF files much more convenient than before. It allows you to convert PDF to Word, Excel, PowerPoint, JPG, etc., and vice versa. The simple interface ensures that everyone can utilize this tool effortlessly, whether you are a novice or not.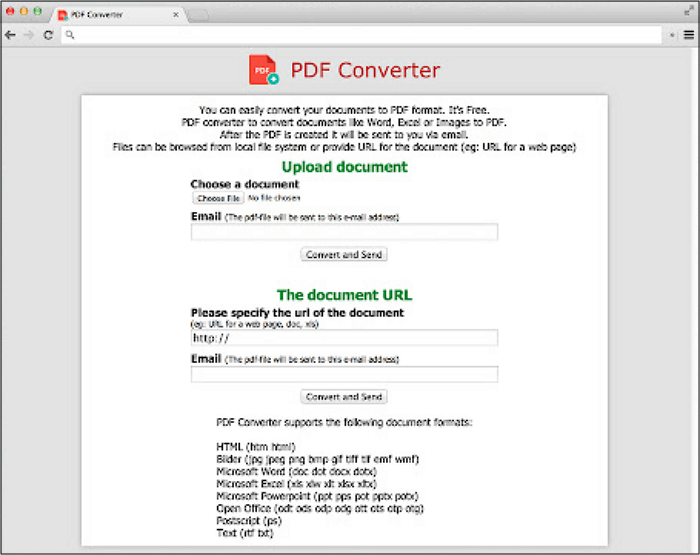 11- Adobe Acrobat
Adobe Acrobat is a great PDF editor of all time for its vast editing tools and easy-to-use interface. With this extension, you can create PDFs from scratch and edit them with almost all the tools you need. Adding forms to PDF is an advanced function that many PDF editors cannot support, but Adobe Acrobat offers you many types of forms, like "Text Filed", "Radio Button", "List Box", and so on.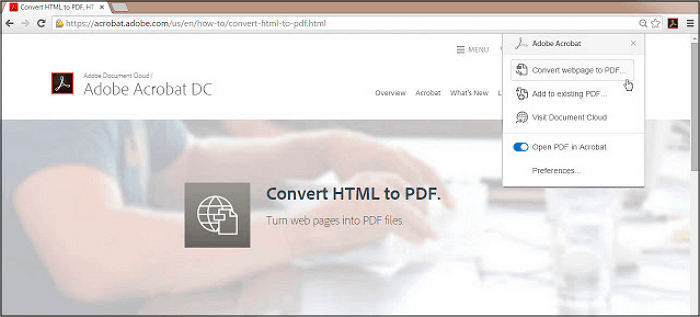 Extra Recommendation: A Powerful Desktop PDF Editor
Chrome extension is needed for temporary use, but only dedicated desktop software can handle your daily workload and document management. EaseUS PDF Editor is a good example.
This easy-to-use PDF editor enables you to edit a file with multiple tools. Those tools can be divided into different categories and play different roles in the editing process. For instance, you can edit the PDF contents, manage PDF pages, and secure PDF files. In addition, it provides you with some advanced functions, such as e-signing PDF and PDF OCR free. With the help of those tools, you can easily make a scanned PDF editable as well as sign an official document with an e-signature.
EaseUS PDF Editor
Support basic functions like adding or removing text or images
Support file conversion such as convert Word document to PDF
Manage PDF pages by rotating, splitting, or merging them
Add or remove PDF watermarks with simple clicks
Conclusion
PDF editor Chrome extension is helpful to change file formats or compress a document before sharing. Besides that, password protection, adding comments are also demanded features. And all these features are being offered by the above-mentioned PDF editor Chrome extension like Smallpdf, Adobe Acrobat extension, and others.
In addition to online editors, offline editors are also in big demand. If you are not similar to using a PDF editor, a user-friendly program is what you need most. Among all those PDF editors on Windows, EaseUS PDF Editor is a great choice as it offers you a simple interface that enables everyone to use it effortlessly.
About the Author

Jane is an experienced editor for EaseUS focused on tech blog writing. Familiar with all kinds of video/PDF editing and screen recording software on the market, she specializes in composing posts about recording and editing videos. All the topics she chooses are aimed at providing more instructive information to users.