EPUB vs MOBI: Definitions, Pros and Cons
PAGE CONTENT:
Deciding between EPUB vs. MOBI is not something casual digital book readers ever worry about. To this set of people, an e-book is an e-book, and either works just as well. 
However, if you are a purist reader or a publisher, the format usually matters. EPUB and MOBI are two of the three most popular formats for publishing digital books. While you can enjoy virtually any e-book in either format, they both have their differences, advantages, and drawbacks.
I'll tell you this straight away: compared one to the other, EPUB comes away as the winner. That said, there are situations where either format outshines the other. After you're done reading, you will understand their differences and know which works best for you.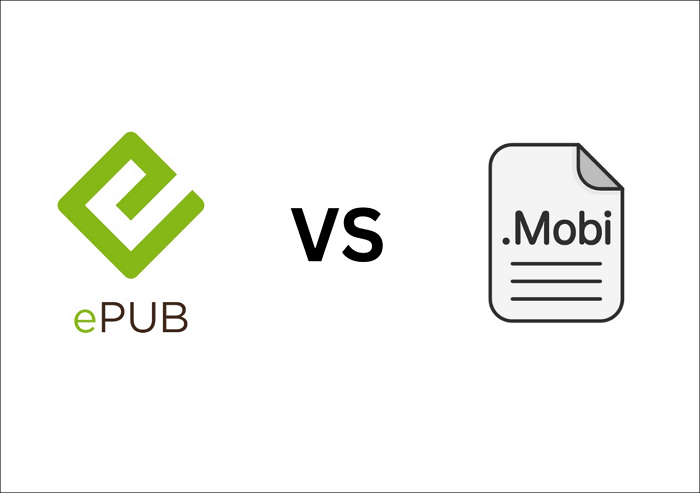 EPUB vs. PDF: Which One is Better for You
Portable Document Format, usually called PDF, is a file format that contains text, images, embedded fonts, hyperlinks, videos, interactive buttons, forms, and many more.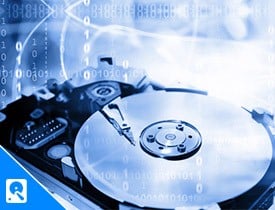 What Is EPUB? 
Many consider the EPUB the industry standard, and for many good reasons. It is the most widely accepted format by readers. It also supports more devices than any other e-book format.
EPUB is short for electronic publication. The file is layout agnostic, which means that a reader can enjoy content on any device without worrying about the screen size affecting its formatting. It allows tweaks in font type and size, highlighting, bookmarking, and the embedding of images. 
You can open an EPUB file on a Kobo, Barnes & Noble Nook, and most desktop and mobile e-book readers like Calibre. Until very recently, you could not directly open it on an Amazon Kindle.
What Is MOBI? 
MOBI is another e-book file format that is now phasing out. Developed by Mobipocket, Amazon purchased it in 2005. As the largest digital bookseller in the world, it was not considered out of place for the retail giant to use a file format exclusively for e-books on Kindle devices.
Like EPUB, MOBI has support for most e-readers, especially those on mobile devices. It permits notes, indexing, corrections, highlights, bookmarks, and Javascript. With Digital Rights Management (DRM), Amazon can enforce copyright protection to devices associated with an Amazon account.
The company discontinued official support for MOBI in 2011, replacing the format on Kindle with AZW3, KFX, and KF8. All three successors are based on MOBI but come with different DRM schemes.
Pros and Cons of EPUB and MOBI 
Both EPUB and MOBI have benefits and drawbacks. Let's consider them in turn.
Pros of EPUB
Support for virtually all e-book readers
Easy to add multimedia content
Highly adaptable to screen size
Easy to convert EPUB to PDF
Cons of EPUB
Anti-piracy protection is optional
Pros of MOBI
Supported by most e-book readers
Anti-privacy lock present
Easy to convert MOBI to PDF
Reflowable layouts
Cons of MOBI
Not great for adding multimedia content
Bonus Tip: A Nice Tool to Open E-books 
If you need a professional tool to open your e-books, EaseUS PDF Editor fits the bill. An all-in-one program, it comes with loads of features for performing e-book-related tasks.
The third of the Big 3 e-book file formats is PDF. With EaseUS PDF Editor, you can convert 10+ file formats to PDF quickly and easily. It also lets you convert PDF to Word, Excel, image files, PowerPoint, and more.
What's more, you can edit texts in scanned documents easily, thanks to its Optical Character Recognition (OCR) technology. EaseUS PDF Editor will identify and convert image-based PDFs into up to 29 languages, including English, German, and Korean.
Don't wait and download this tool now!
Features:
You can open an e-book with this program
Convert PDF to Word, Excel, PPT, etc.
Support for 29+ languages
Serve as free OCR software
Here are the steps to open PDF with this tool:
Step 1. Go to the official webpage to download EaseUS PDF Editor and install it on your Windows PC.
Step 2. Launch the PDF editing program by double-tap its icon. Tap the "File" button on the top toolbar, and select "Open".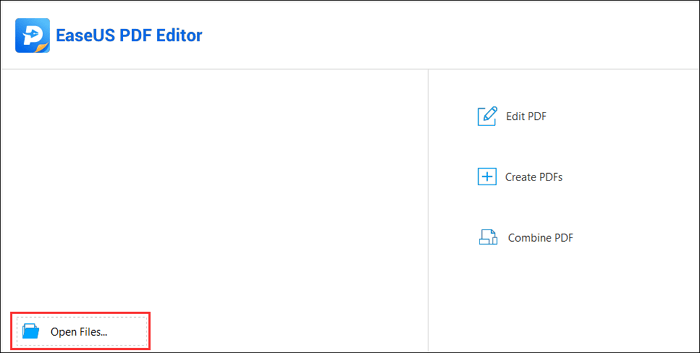 Step 3. Then, you can choose the files on your PC and click one of them to open it.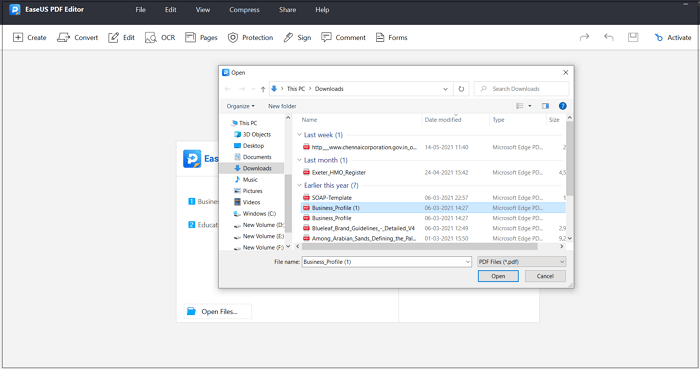 Conclusion 
The ebook formats EPUB vs MOBI are two of the most commonly accepted and used for digital books. The best choice for you depends on a few factors. But when compared, EPUB comes out on top for most readers and publishers.
Both can easily be converted into PDF, another popular format. If you need to do this, I recommend the EaseUS PDF Editor. The tool comes with numerous other features for a wide range of PDF editing tasks.
FAQ on EPUB vs MOBI
If you have questions regarding EPUB vs MOBI that still need answering, you can check the FAQs mentioned below:
1. Should I use EPUB or MOBI for Kindle?
Amazon recently announced the end of support for MOBI on Kindle. While MOBI files already added to Kindle libraries are still safe, you should use EPUB going forward.
2. Why does Kindle not read EPUB?
Until recently, you could not read EPUBs on Kindle because Amazon made the device support MOBI exclusively. However, that has now changed with the drop in support for MOBI and Amazon announcing support for EPUB.
3. What devices can open an EPUB file?
EPUB is the most widely supported e-book format. Consequently, it is compatible with most devices, including Kobo, Nook, Kindle, iOS, and Android devices.
About the Author

I'm glad you can find my post. I hope my article can help you a lot. If you have any questions, please feel free to contact me!