EPUB vs. PDF: Which One is Better for You
EPUB or PDF? PDF or EPUB?Which one is better?
Wondering which one is better between EPUB and PDF? You just have come to the right place. This article is going to cover all the following topics to differentiate EPUB and PDF so that you can choose the right for your work or business.
What is PDF?
Portable Document Format, usually called PDF, is a file format that contains text, images, embedded fonts, hyperlinks, videos, interactive buttons, forms, and many more. Created in the 1990s, it offers a way to share information between users with different computer set-ups. It is independent of operating systems, hardware, devices, which means this kind of file will look the same on different devices. It has been the go-to for digital documents for people, businesses, and governments in recent years. Basically, it recreates a paper document in digital form, which gives you increased security and flexibility.
>>> Check here: How to create a PDF file
Pros and Cons of PDF Format
Now you already have a basic understanding of the PDF file format, but what are its features, pros, and cons? To know more about PDF file format, just check the below information.
Pros:
Can be opened on any device with any operating system while keeping the original layout
Easy to view and completely searchable
Allow lots of nifty features such as document encryption and signing
Much smaller size than other formats
Cons:
Difficult to edit (Only rely on a PDF editing program, like EaseUS PDF Editor)
Not re-flowable, so it cannot resize automatically to fit the screen
The users of Linux and UNIX cannot create and view the file without specific supported software.
Not always fully compatible with web pages
>>> Learn more information: Open source PDF editor
What is EPUB?
EPUB, short for electronic publication, is an e-book file format, and it has become the standard format for digital publication. This kind of format can store words, images, stylesheets, fonts, metadata details, and tables of content. The best part of EPUB is that it can be resized, reflowable, and have digital rights management functionalities.
Pros and Cons of EPUB Format
Pros:
Reflowable and resizable
Offer DRM protection
Read an EPUB document on computer, smartphone, tablet, and any eReader easily
Provide options for bookmarking, highlighting, and background changing
Cons:
Difficult to create an EPUB file, as you must understand the syntax of XML and XHTML first
There are strict requirements to create a zip archive for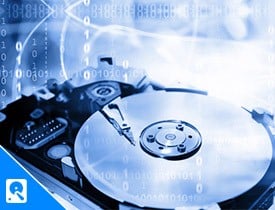 A Roundup Comparison Between EPUB and PDF
As mentioned before, PDFs are used almost in various industries. However, the EPUB format is mainly used for digital publication. Next, we will show you the key difference between the two formats to help you choose the right one.
※ Create file:
You can easily create a PDF document in Word, Excel, or other programs without any tech knowledge
However, to make an EPUB file, you need to know some code languages
※ Edit file:
PDFs are hard to edit, so you need to count on some professional PDF editing software to make changes to the files
Users can easily edit the file by making changes in the HTML codes
※ Reading experience:
To make the file fit your screen, you need to constantly pinch, zoom, and scroll horizontally
Because of its flowability, the EPUB file will automatically resize to fit the screen
※ Compatibility:
You can read the PDF files on computers and mobile devices but cannot read them on eReaders
You can view the EPUB file on any computer, smartphone, and eReader
※ Popularity:
PDF is used and accepted widely than EPUB
You may want to Convert PDF to EPUB
All in all, when it comes to the battle of PDF and EPUB, there is no absolute winner, as their main directions are different:
If you are a digital publisher, the EPUB format may be your best choice
If you want to use and distribute the documents and are looking for a universal format, go with PDF
Bonus Tip: An All-in-One PDF Editor and Converter
If you use PDFs frequently, you must need a PDF editing program. Here we'd like to share EaseUS PDF Editor.
This software accesses a variety of editing features that can meet almost all your needs about modifying PDF documents. With its help, you can change font size in PDF, add a watermark, or extract images from PDF files effortlessly. Also, it enables you to manage your PDF pages like cropping, splitting, rotating, etc.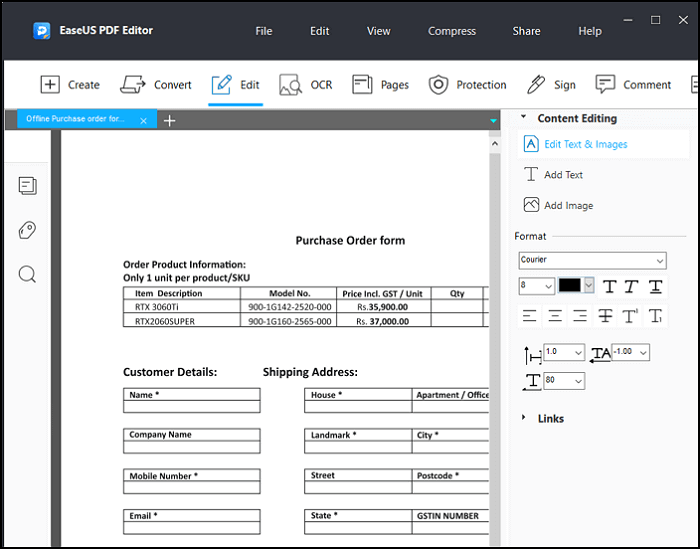 Beyond that, it is also one of the best PDF converter software. Supporting importing and exporting over 10 formats, you can change the PDF into other files or vice versa with simple clicks. Most importantly, the layouts in your file will look the same as the original one.
Now hit the below button to get this versatile PDF software!
Frequently Asked Questions
Is EPUB or PDF better?
It just depends on what you are using it for. If you are looking for a digital publication format, EPUB is better than PDF. If you try to find a universal format, then PDF is better than EPUB.
Are EPUB files smaller than PDF?
Yes. Generally speaking, the EPUB files will be about 10 times smaller than PDF.
Who uses EPUB?
The EPUB file format is usually used in digital publication, as it is reflowable.
About the Author

Jane is an experienced editor for EaseUS focused on tech blog writing. Familiar with all kinds of video/PDF editing and screen recording software on the market, she specializes in composing posts about recording and editing videos. All the topics she chooses are aimed at providing more instructive information to users.