Top 8 Best Free OCR Software for Windows and Mac
If you use PDF on daily activities, you've come across a PDF or image containing the text. It can be troublesome at times, as there are moments where we need to extract the text from the PDF/image. 
If the case mentioned just now happened to you, don't worry, as OCR software (optical character recognition) is here to save the day. Check out some of the best OCR software you can use to extract text from an image-type PDF! All you'll need to do is pick the most suitable one for you.
EaseUS is known for its long-standing reputation, having started in the industry in 2004, and EaseUS PDF Editor is one of their latest products.
This software did not fail to meet everyone's expectations. Users can edit PDF and images in any way possible, including extracting the text from the image. The OCR process is done as quickly as one, two, three, and the user does not need to wait for more than one minute to get their text. To make it even better, they have a free trial for those who want to test it out.
Overall, this Windows PDF editor is perfect for those who want to extract text as efficiently as possible. Anybody can master the software in less than five minutes, making it suitable for everybody.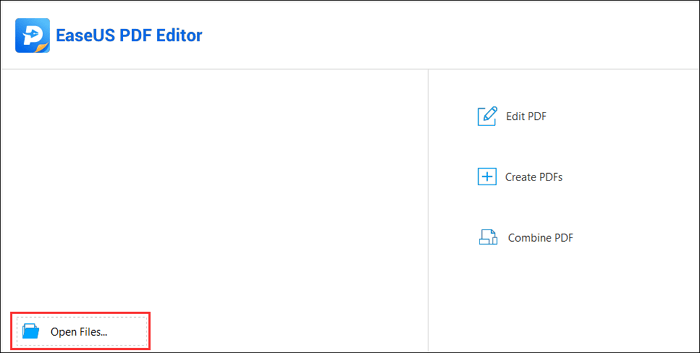 Pros
It offers lots of language for its OCR feature
Lots of features to tweak PDF
Compress, sign, rotate, crop, and split PDF files as you want
Cons
Need to pay for the version without the watermark
Compatibility: Windows
Now download it to explore more useful and advanced editing tools!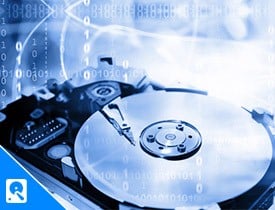 2. TalkHelper PDF Converter
Although the software TalkHelper is one of the best PDF Converter, it also offers OCR as one of its built-in features.
TalkHelper PDF has features that allow its user to extract text from images or PDF and convert them to editable Excel or Word. There is no need to worry about the language, as the software offers 46 languages for its OCR feature. Besides OCR, there are also other features such as splitting and merging PDF with a high-quality result.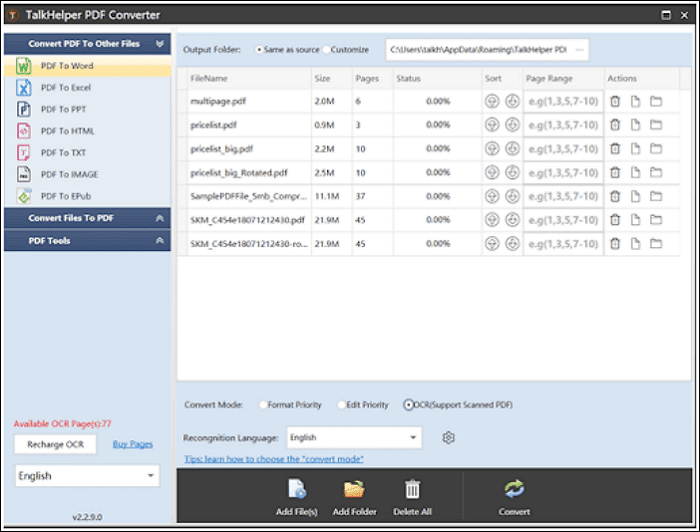 Pros
Gives maximum output
User-friendly
bookmark feature
Cons
The loading time depends on the size of the PDF
Offers free trial
Compatibility: Windows
3. Nuance Omnipage Ultimate
Do you need OCR software for a mid-sized or large company? Then Nuance Omnipage Ultimate is the right solution for you.
What makes Nuance Omnipage Ultimate stand out from other OCR software is that it offers around 120 languages for its scanning feature. The software also assures that the OCR result is as close as it is to the original material. It will be delivered in high quality. 
The software has other advanced features that make the workflow more efficient. However, it will take a while for one to understand the interface due to its complexity.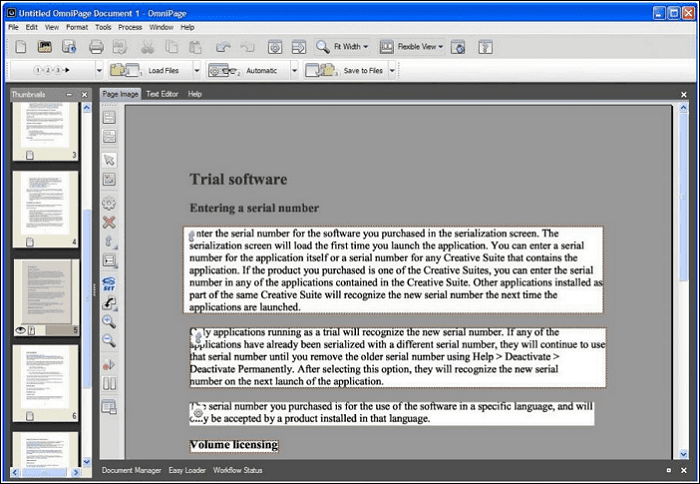 Pros
Offers scanner integration.
Integrates cloud-sharing option
Batch processing
Cons
Too complex for beginners
Compatibility: Windows
4. Adobe Acrobat Pro DC
Who doesn't know the Adobe series? The renowned brand also releases software that offers OCR as its feature, and the software is Adobe Acrobat Pro DC. 
The software by Adobe doesn't disappoint, as its OCR feature never fails to convert documents to PDF in a matter of seconds. The original document will also remain intact, so there is no need to worry about losing any element from the original document. If you plan to purchase this software, you'll have to prepare a decent amount of money for it.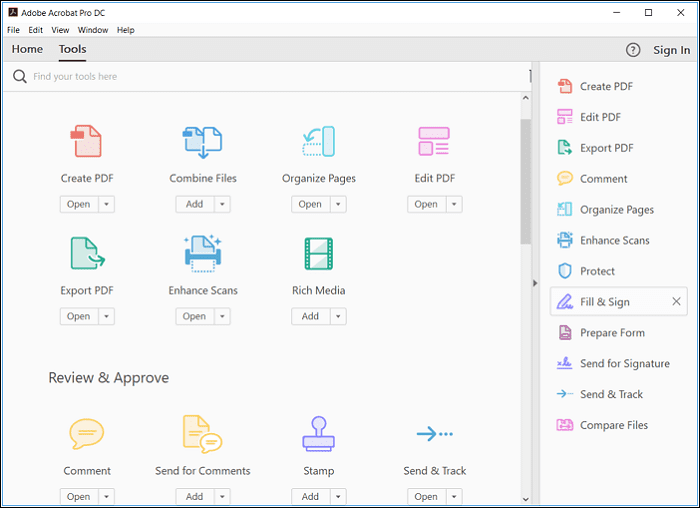 Pros
Able to work with Microsoft Office
Preserves the originality of the document
Lots of features for editing PDF
Cons
Pricey for some people
Features can be too overwhelming
Compatibility: Windows and Mac
5. Readiris Pro
If you're looking for an OCR software that can do everything in one package, then Readiris Pro is another software you ought to watch.
Readiris Pro is the ultimate PDF tool that can have lots of features. With just a few clicks, you can convert PDF, image, or other documents to a readable format that you can also edit. Language is not a problem, as the software is decked with 138 recognition languages, leaving no room for miscommunication.
The software also has other features such as text-to-speech and editing PDF. And it's compatible with all scanners too! Unfortunately, there are too many varieties of the product, making it confusing for first-timers.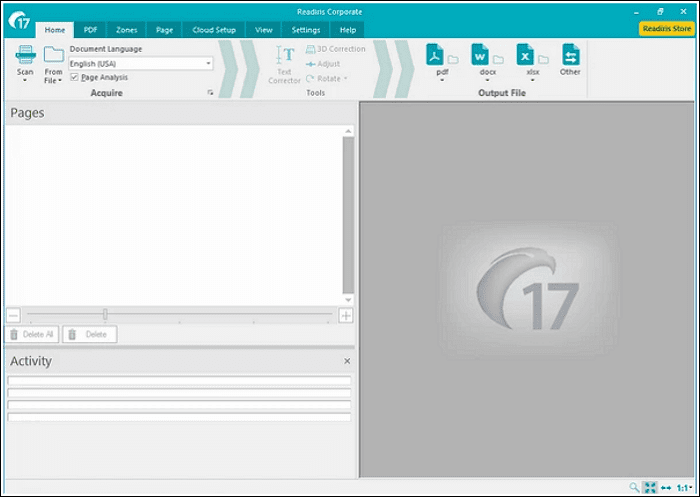 Pros
Has many kinds of formats (even epub)
Does not modify the original format
Cloud-sharing option
Cons
Does not work well with low-quality documents
The least costly version has the least features
Compatibility: Windows and Mac
6. Free Online OCR
Sometimes we have no time to download software. Don't worry because online OCR websites, such as Free Online OCR, can help you.
As the name stated, Free Online OCR is a free OCR software you can access through a browser. It is as simple as it gets. All you need to do is upload the file (image or PDF) then convert it to the desired format. It's simple, easy to use, and quick. Perfect for those who are in a hurry.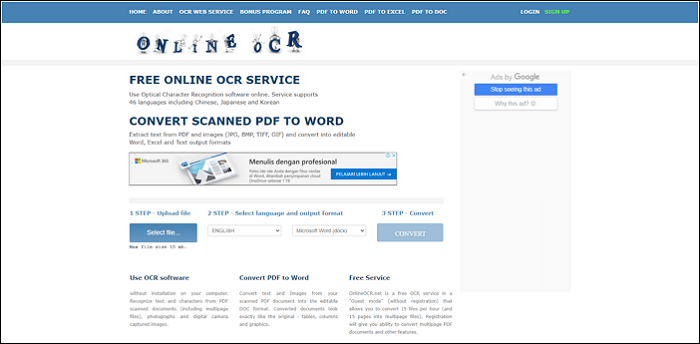 Pros
Loads quickly
Easy interface
Accessible anywhere
Cons
Hourly limit
Harder to adapt if the file has a colored background
Compatibility: Windows and Mac (online)
7. Soda PDF Online
Are you in need of online free OCR software with more variety? Check out Soda PDF Online!
Despite being a browser-based software, Soda PDF is as powerful as standard software. Users can convert files back and forth from all kinds of formats. The OCR feature can recognize and extract text accurately. After the user gets the desired text, he can tweak it in any way he wants because everything is available in Soda PDF Online.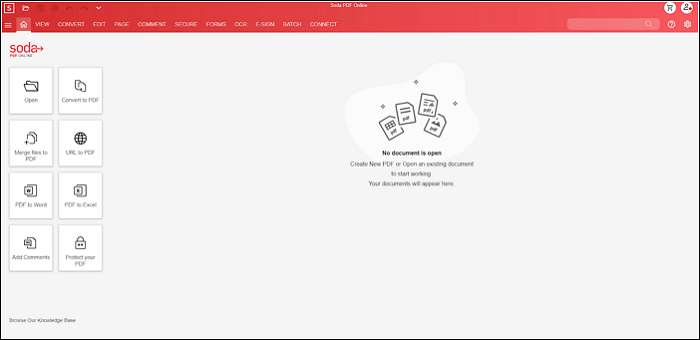 Pros
Web to PDF conversion
Able to text in images
Allow e-signature
Cons
Sign-up is a must
Slow support
Compatibility: Windows and Mac
8. OCR Space
For those who need a straightforward application, look no more because OCR Space is here for you. Just like its straightforward layout, OCR Space does everything quickly and fast. You need to upload the file (or paste the URL), choose the language, add more details (if there are any), and start the scanning process. In less than one minute, you will get your text ready and accurate.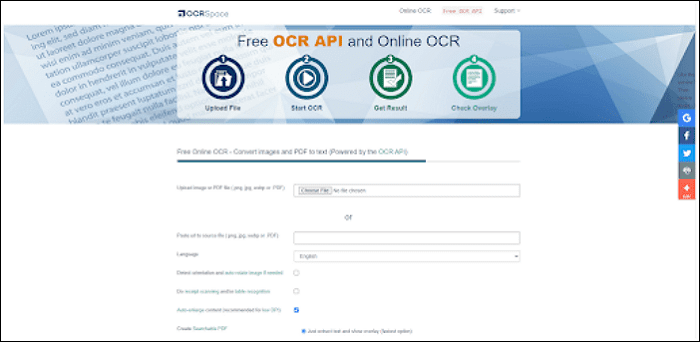 Pros
Receipt scanning, table recognition, and other minor details
Offer options on how the output will be
Does not store user data
Cons
Limited to 5 MB for free users
No text editor
Compatibility: Windows and Mac
Conclusion
OCR software is powerful software that allows us to extract things we need on images on PDF. It will save us plenty of time and better workflow. There is no need to copy things endlessly because you can do everything in a matter of seconds. All you need to do is to find the best OCR software that suits you the most. 
About the Author

Jane is an experienced editor for EaseUS focused on tech blog writing. Familiar with all kinds of video/PDF editing and screen recording software on the market, she specializes in composing posts about recording and editing videos. All the topics she chooses are aimed at providing more instructive information to users.