10 PDF Form Filler: Fill Out PDF Form Easily
Nowadays, PDF forms are widely used in Legal, business, and study, and it will save you lots of time compared to print PDFs and fill them in hand. However, filling a PDF form is not an easy task only if you have the right PDF form filler. So here, this post is gonna share with you the top 10 best PDF form filling software for Windows and Mac users.
10 PDF Form Filler for Windows and Mac
Compatibility: Windows
When it comes to filling PDF forms on Windows PC, EaseUS PDF editing program is one of the most popular software you can count on. You can use it to fill out Form 720, or other IRS forsm effortlessly.
This program is inclusively designed with editing modes, text editing features, object editing, file export, printable output, etc. With its help, you can ill text fields, checkboxes, dropdowns, and easily upload an electronic signature or delete unwanted information with simple clicks.
Moreover, it is also an all-in-one PDF editor and converter. Just having this program, you can access a variety of editing options and change PDFs into other file formats in seconds.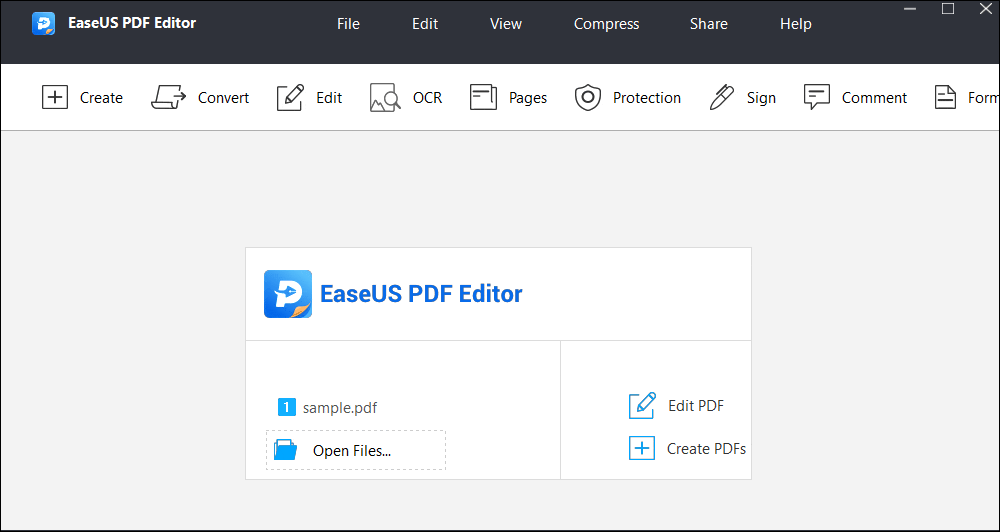 #2. Kofax
Compatibility: Windows
One of the best PDF form filler Kofax comes with powerful PDF editing tools that give great support for individual businesses and management. Kofax is an ensemble with an incredible interface for users that is cheaper than Adobe. For which it is known as the best PDF editor for platforms that are hard to interact with or implement. It is engrossed with a super powerful advanced editing tool for e-form fillers. Users can fill out the registration form, generate order forms, surveys, and a lot more with the latest PDF editing tools.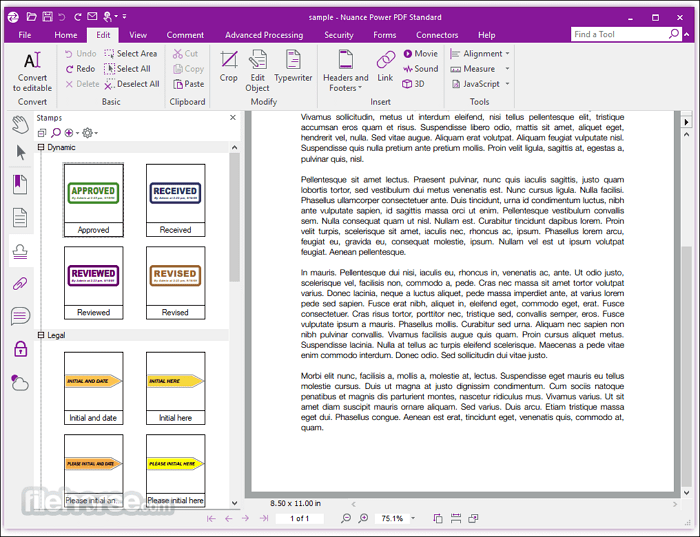 Key features:
Convert PDF to Word file and other formats
Delete any text or content and reframe pages
Easy to add or change, text/image/shape/font size & type faster
Paid version features way better than adobe features
#3. Adobe Acrobat Reader 
Compatibility: Windows and macOS
Adobe Acrobat Reader rules the internet for PDF filler, but it is costly when compared to other competitive PDF from fillers available on the internet. No doubt, it has a trusted audience for its best-known PDF editing tools. It is in one solution for hardly accessible PDF forms, documents online that are less interactive or tough to edit online to be used in different scenarios.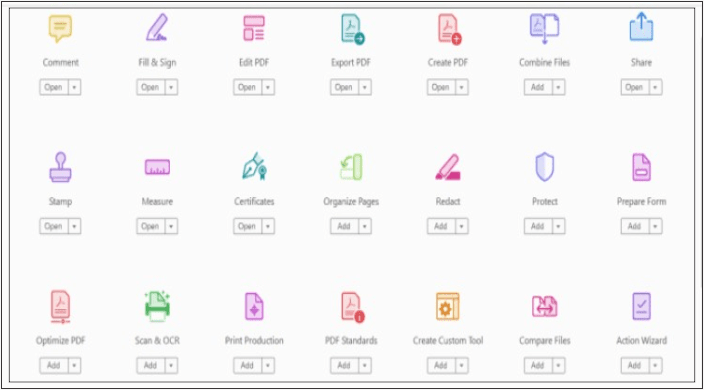 Key features:
Feature-packed tool under subscription
Allow fast e-form fill and sign any PDF doc
Insert images/shape/freehand designs/drawings
Convert to different format from any PDF
#4. PDF expert
Compatibility: macOS
PDF expert is one solution for all your PDF jobs, which helps you fill your PDF form or modify it with advanced features and editing tools. It is assorted with a crop and slit view feature that allows users to make desired changes like crop images, edit text, etc. to implement the document the way users want.
It also allows users to enhance the documentation to their desired format and add links and electronic signatures without making it complex for users.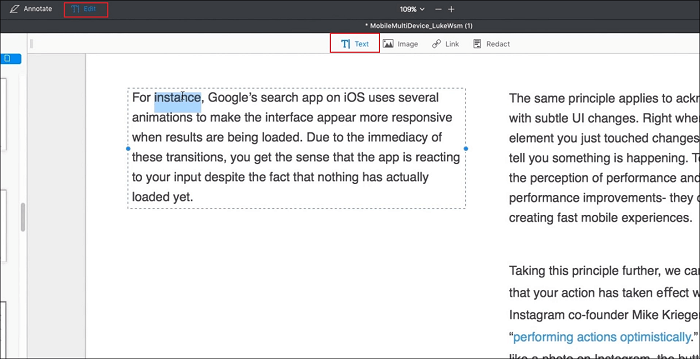 Key features:
Auto-detect font, size, and density
Fast search and advanced reading experience
Allow merging, shrink, and compress PDFs
Extract pages from the PDF document
#5. SmallPDF
Compatibility: Windows and macOS
Filling flat forms online is a painful and onerous task, but SmallPDF can make it easy. This form filler allows you to directly access the PDF form filler utility without any sign-in or account registration. It also can help you easily fill out PDF form with images, text, and e-sign and allow you to convert any PDF forms to other formats like word, ppt, excel, or jpg files.
Key features:
Allow users to type, free-hand draw
Edit, insert text, images, or shapes into PDF forms
Incorporated with E-sign tool
#6. PDF filler 
Compatibility: Windows and macOS
PDF Filler is an online PDF form filler trusted by most people, which can help you easily fill and sign the forms. Besides, it helps reframe the PDF forms the way you want to use them for a certain purpose. It aims to solve all PDF problems online that fulfill every business need with great ease. 

Key features:
Highly secured Authentication and document protection
Support adding, compressing, and converting PDF files 
Instant sharing by email, USPS mail, fax, or by text message
#7. Sejda Online PDF Editor
Compatibility: Windows and macOS
The Sejda PDF PDF editor is one of the best PDF form filler online with great technical features. It allows you to edit PDF forms online right from the browser. What's more, it can add text, images, links, shapes, fields to any online PDF form and enables you to apply and save the changes online, including adding e-signs and editing hyperlinks, hide content, and annotate PDF pages. 

Key features:
Draw and add their sign in preferred designs
Free tool to edit and fill the PDF forms online/offline
Allow dragging files from dropbox, one drive
Convert PDF files into any office formats
#8. Doc hub
​Compatibility: Windows, macOS, and Linux
DocHub is another secure and affordable PDF form filler that asks you to sign in before using the PDF form filler tool. You can easily fill your PDF form in seconds without downloading any software. Moreover, Doc hub lets you sign, scan, download, edit the document, save and export PDF files via email, dropbox, or G.drive.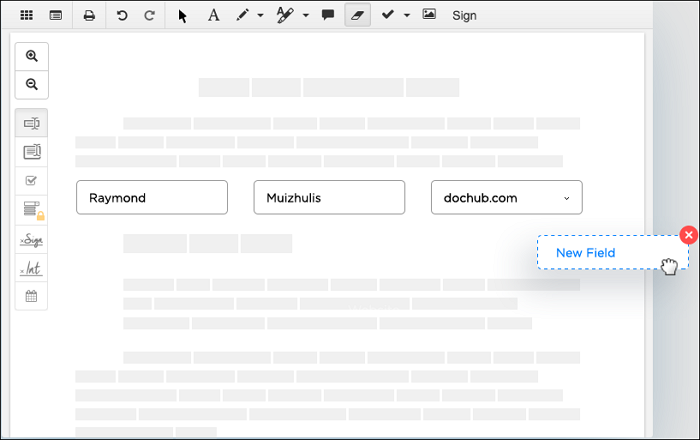 Key features:
Best Gsuite tool that allows PDF customization without any charge
Quick signing and uploading feature with the number of editings
Documents can be fetched from google drive for editing online
#9. PDF buddy
Compatibility: Windows and macOS
PDF Buddy is an all-in-one PDF form filler and editing tool for all PDF tasks. Coming with a simple interface, it helps you to fill out any type of PDF form quickly without getting seize to any website. What's more, it offers all the PDF solutions in one place to edit, crop, and sign the PDF documents with super ease.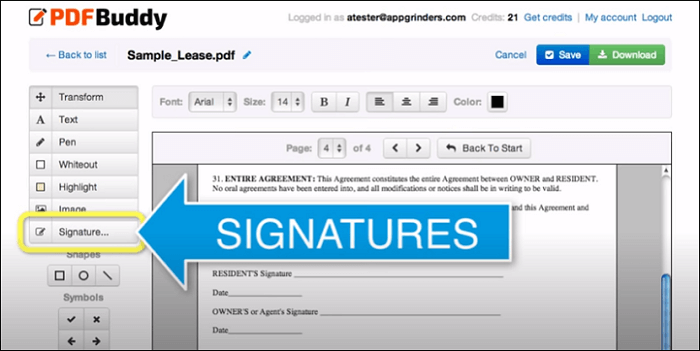 Key features:
SSL certified PDF protection for secure changes
Save and store PDF files, images, e-signs, and links for future use
Free version with efficient features to merge, split, and share PDF files
#10. DocFly
Compatibility: Windows, macOS, and Linux
DocFly is another cloud-based PDF form filler. It requires no third-party apps/software for advanced editing and gracefully altered with basic implementing features like fill texts, form fields, checkboxes, inserting images, drawn shapes, e-signs, etc. It comes with an easy drag & drops online PDF form filler for free with a wide range of editing options. It is the best option to fill forms online fast at affordable prices. 

Key features:
A secure platform that supports all major devices
Quick form filling, compressing and extracting of PDFs
Merge, create, split, rotate, protect with password
Completely online PDF editor that is freely accessible
Users can review the changes before sharing or printing
Final Words
You can learn the top 10 free PDF form fillers in this post, and which one do you prefer? If you don't know what to choose, give EaseUS PDF Editor a try! This Windows PDF editor will make it extremely easy to fill PDF forms, sign PDF, make a fillable PDF, edit PDFs, etc. Now hit the below button to get it. 
About the Author

Jane is an experienced editor for EaseUS focused on tech blog writing. Familiar with all kinds of video/PDF editing and screen recording software on the market, she specializes in composing posts about recording and editing videos. All the topics she chooses are aimed at providing more instructive information to users.