How to OCR to Text Easily in 2022
OCR (Optical Character Recognition) is an AI technology that identifies text from an image and turns it into an editable document. You often need to make the scanned receipts and bank documents editable. Also, you might require to extract text from images on the websites.
Moreover, it is common to upload scanned textual content on websites in this digital age. Just like that, one must also be able to extract the text from scanned images or PDFs easily. However, there is a requirement for an ideal OCR software to assist you in OCR to text conversion.
Also, you will get a suggestion of a PDF Editor to OCR your PDFs. Let's discuss the details!
PAGE CONTENT:
OCR to Text with OCR2EDIT
OCR2EDIT is an outstanding online OCR tool that helps you convert the PDF and the images to editable text. It offers almost all languages to choose from for the output text. Also, you can efficiently perform the conversion since it supports all file types and formats such as Word, Excel, JPG, PDF, TXT, and more.
Moreover, it offers to upload and download the documents to and from Cloud, i.e., Google Drive, Dropbox, and even URL. While converting OCR to text, the tool prefers the quality of the target file over the conversion speed. However, your files are safe with OCR2EDIT because it does not share the data with any third-party application.
Let's move forward towards the OCR to text with OCR2EDIT:
Step 1. Open the OCR2EDIT website using the provided URL. Click "Tools" > "Scanned PDF to Text" for processing.

Step 2. Next, you can drag and drop the files or click "Choose File" to load the PDF you need to convert.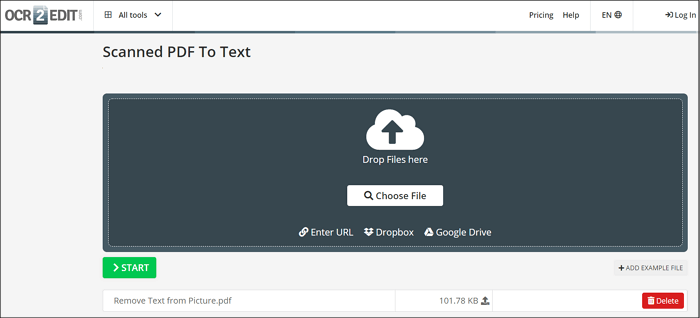 Step 3. Finally, press the "Start" button to lead to a new interface. Hit the "Download" tab, and you are all done!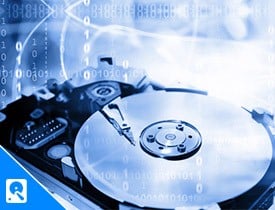 OCR to Text with SodaPDF Online
Besides OCR2EDIT, SodaPDF Online is another remarkable tool to assist you in converting OCR images to text. While performing the OCR function, you can select the font, layout, and even the units to get the desired output results. Bates numbering and other OCR-related settings are all at your fingertips. However, you need to purchase the tool before proceeding.
Despite OCR, it is a full-fledged PDF editor which offers multiple tools to perform all the PDF-related functions. These include adding/removing/extracting pages, adding signatures/comments/stamps, and inserting different forms for data collection purposes. Along with editing, converting PDFs to other formats is also possible.
Here is a detailed guide for the OCR to text using SodaPDF:
Step 1. First of all, open the website of SodaPDF via the given link. Now, click "Choose File" to import the image you need to convert. After processing, you will get on to the new interface.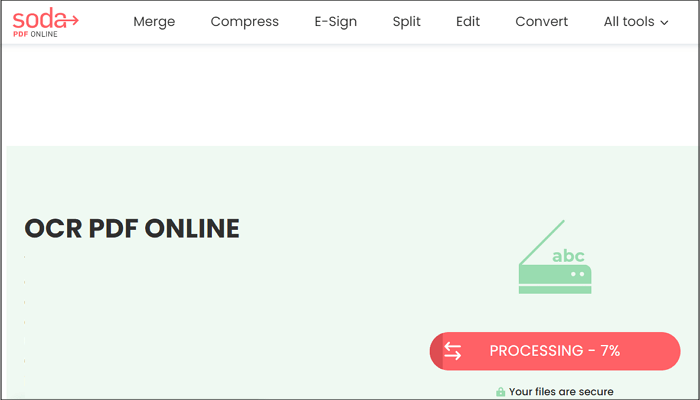 Step 2. After processing, the tool will automatically select the OCR category. You can edit the text in this step according to your requirements. You can click on the "Settings" icon to choose the language of the output file.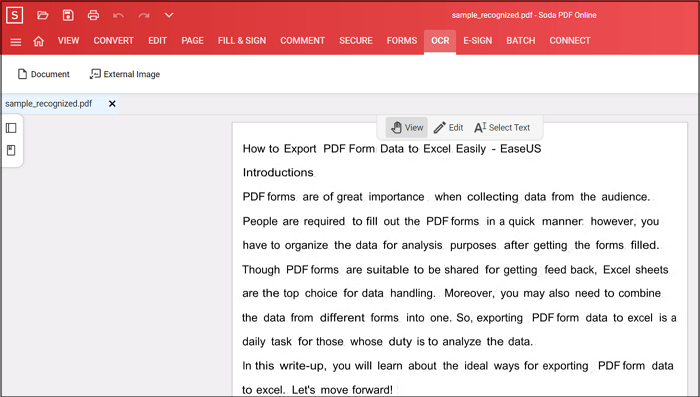 Step 3. In the last step, press the small "Download" icon from the top left-side menu, and that's all!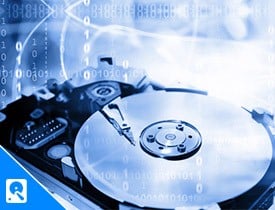 A PDF Editor to OCR a PDF File
While looking for the best and recommended PDF management software, EaseUS PDF Editor tops the list. The reason lies in the improved efficiency of its OCR feature, offering multiple languages. So you can easily overcome all the image recognition problems using this software. Simply, it lets you perform all the editing tasks, such as content editing, including the image and text addition or removal.
Moreover, you can organize, extract, or add pages in PDF as per your requirements. Not only does it work as a PDF editor but also as a converter. Supporting several output formats, the tool allows you to convert PDF in a snap without compromising on the target file quality. Also, you can compress the PDFs to reduce the file size before sharing them via email.
Features:
User-friendly and intuitive interface
Create PDF from a blank document or file
Encrypt or decrypt the PDF files
Add sign and comments
Split or combine documents
Conclusion
Whatever situation demands you to perform the task of OCR image to text, the above recommended two ways hold great importance. Online tools are preferable for occasional tasks, but you might have to face certain limitations. Moreover, EaseUS PDF Editor always comes in handy when it comes to OCR your PDF files in a snap. Its efficient & unique features, extra fast speed, and the retainment of image quality make it to be counted among the top-class software. Also, you can perform many other tasks as a bonus.
About the Author
Melissa is a sophisticated editor for EaseUS in tech blog writing. She is proficient in writing articles related to screen recording, video editing, and PDF file converting.