TIFF vs PDF: Advantages & Disadvantages
PAGE CONTENT:
Choosing the right image file types can seem like a trivial decision. But humans are visual creatures, and images are an integral part of the online experience. And images come in multiple forms, shapes, and sizes; each image format has its specific qualities and faults. Each format has its particular function. And two of the most familiar (and generally confusing) file formats are TIFF and PDF. Now the question is, which one is best for you and suits your requirements?
Below, we'll split down the much-discussed comparison of TIFF vs. PDF so you understand how to get advantages from both.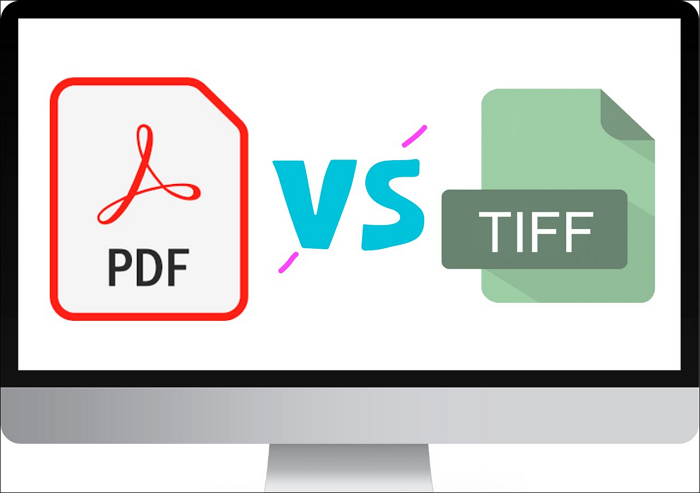 Overview of TIFF & PDF
TIFF stands for Tagged Image File Format. It is a format that was designed in the mid-1980s by the Aldus company to store high-resolution images using tags. They currently belong to Adobe, which merged with Aldus in 1994. We can define it as a computer file format that has the function of storing bitmap images. It stands out in the graphic industry and professional photography for its incredible versatility. This format is used for printing and has the advantage of not being compressed and accepting transparency. This makes it possible to have no loss of quality, which gives it an advantage in producing a professional print. The TIFF format is ideal for designing lossless images. Indeed, it is a format that is not compressed, and it is, therefore, particularly suitable for the post-production of images and the creation of digital images.
PDF stands for Portable Document Format. PDF format is a universal file format that preserves the fonts, images, and layout of the original documents created in various applications and platforms. Adobe PDF files are compact and complete and can be shared, viewed, and printed by anyone. PDF files are searchable and accessible at any time. Links make it straightforward to navigate by PDF files. When you create a PDF from documents or images, it looks exactly the way you intended. PDFs retain all the data from the original file format, even if the text, graphics, spreadsheets, and more are combined into a single file.
Conversion of TIFF to PDF is a little bit tricky. You might face difficulty, but don't worry. There is an EaseUS PDF Editor Software. This software can easily convert TIFF to PDF or PDF to TIFF.
TIFF vs PDF: Pros & Cons
When it comes to TIFF vs. PDF, how do you know the difference between TIFF and PDF? We are here to guide you. The following tables discuss the advantages and disadvantages of TIFF and PDF.
TIFF Pros & Cons
| Pros | Cons |
| --- | --- |
| Perfect for photograph printouts | Not suitable for the web platform |
| High-quality image | The file size gets bigger |
| Lossless compression | Consumes hard disk space very quickly |
| High-color depth support | Unsuitable for on-demand online dispatch |
PDF Pros & Cons
| Pros | Cons |
| --- | --- |
| Stable irrespective of operating systems | Editing PDF files isn't as easy as other formats |
| It can optimize a large file into a smaller | Hard to extract the embedded images |
| Allows you to add signature to PDF | Not very ideal for mobile users |
| It can be viewed by any device and cloud-based space | It doesn't adjust its layout according to the devices |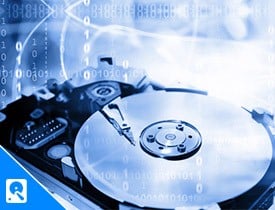 Convert TIFF to PDF with EaseUS PDF Editor
EaseUS PDF editor, a good TIFF to PDF converter, enables you to convert documents/files from other formats into PDF easily. You can edit your PDF documents using its incredible features. This complete all-in-one software can edit, convert, create, and view PDF documents. Following are the fantastic features that make it very worthwhile.
Features:
Support various formats and convert PDF to Word, Excel, PPT, etc.
OCR technology, which means it can convert PDF to an editable format
Accurately detect PDF text and convert it into an editable format
Add watermark to PDF files
It keeps the same original content with 100% accuracy
How can you operate EaseUS PDF Editor?
Follow these easy and simple steps:
Step 1. Download and launch EaseUS PDF Editor. Click "Create" > "From File…" to select your pictures.

Or you can directly select the "Create PDFs" button to import your images.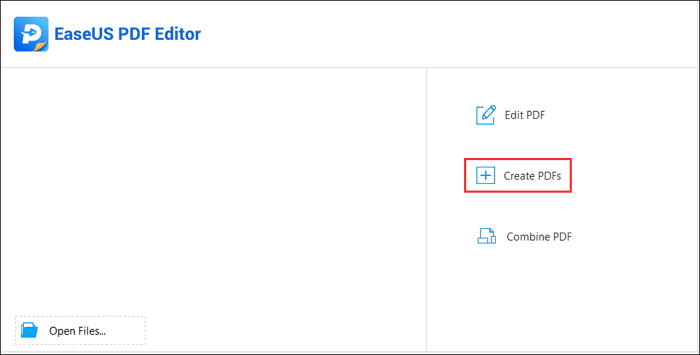 Step 2. Choose your image on your computer, then click "Open" to begin the conversion.
Step 3. When the conversion completes, you can click "File" > "Save" to keep the PDF on your computer.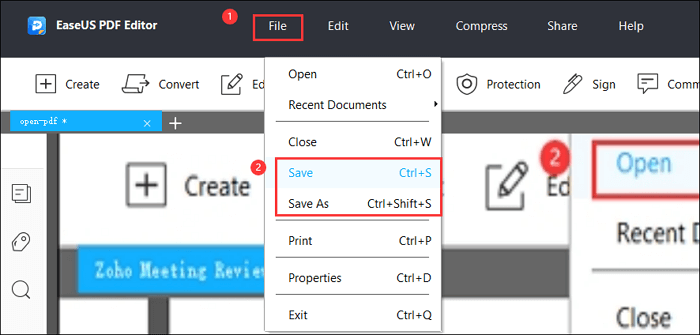 Conclusion
Most people find it easier to just stick with PDF for their scanning needs. Whichever file format you prefer, software like EaseUS PDF Editor makes it easy to convert TIFF documents to PDF when you have a large volume of files. And, of course, if you have files in other formats like PPT, MS word, excel, etc., you have all the options you need to create and convert.
The correct image formats let you get the most optimized performance for your specific need. For example, if you use the proper formats for your website, you will experience faster loading speed, reduced server loads, and a better overall user experience. We hope this article will be helpful for you in finding the right image format for your projects!
FAQs
1. Is TIFF high resolution?
Yes, of course, TIFF is very suitable if you want high resolution.
2. Why are TIFF files so large?
TIFF files are lossless formats. This means there is no image compression when saved or converted to a TIFF file. So that's why it consumes more storage space than other formats.
3. How do I convert from TIFF to PDF?
There are various methods and tools to convert from TIFF to PDF, but they are a little bit difficult and tricky. The most convenient way is to convert through the EaseUS PDF Editor within a few moments by following the steps given above.
4. Which file type is best for image quality?
TIFF is the highest-quality image format for commercial purposes. This does not mean that this format is of better quality than the others. The main difference between the TIFF format and other image formats is that it is more suitable for the post-production of images since it is not compressed.
About the Author

I'm glad you can find my post. I hope my article can help you a lot. If you have any questions, please feel free to contact me!