[2022] Best Ways to Convert PDF to MIDI Easily
"How can I convert all my PDFs to MIDI files? Whenever I try to convert PDF to MIDI files, I get confused about which software would be good. Can anyone teach me how to convert PDF to MIDI?"
MIDI is one of the most popular and standard digital music interfaces. It is a code that lets your computers, instruments, and hardware communicate. Through MIDI, your computer will be able to recognize the music notes.
If you have a music sheet PDF, it's a great choice to convert it to MIDI files for producing music easily. Converting PDF to MIDI is hard, but if you follow the steps provided in this article, you can get that done effortlessly. So, let's move forward and dig into the details.
Related Article: >> Convert PDF to PPT on Mac/Windows/Online
Best Way to Convert PDF to MIDI Offline
For offline use, there is an amazing PDF to MIDI converter application for you. To convert PDF to MIDI offline, you can use PlayScore 2 software. It's a full notation music recognition & music sheet or PDF to MIDI converter app.
PlayScore 2 can be downloaded on iPhone, iPad, and Android devices to recognize the music note from the PDF or scanning sheets. It has many unique features, such as read and play the music from the page, organize the playable documents, recognize music notations, and most importantly, convert PDF to MIDI format. Besides this, you can digitalize all your music files by using it.
Steps to Convert PDF to MIDI on Portable Devices:
To use this application, you can follow this full guideline step by step.
Step 1. First, you need to download PlayScore 2 from your app store. For iPhone, you need to use the iOS app store and for android, use the Google Play Store.
Step 2. After installing the app, visit the app and check its features. To utilize the PDF or MIDI converter option, you need to subscribe to it, and it can cost you $4.99 per month. After the subscription, you can enjoy unlimited updated features.
Step 3. Now you are ready to convert PDF to MIDI files. To convert sheet or PDF files, you need to run the app first and see two different buttons (camera and upload files) on the bottom right side. If you want to scan the music sheet or take a picture to play the music, you can click the camera icon and take a picture of the sheet. For converting, you need to click the upload icon to import the PDF files from your device.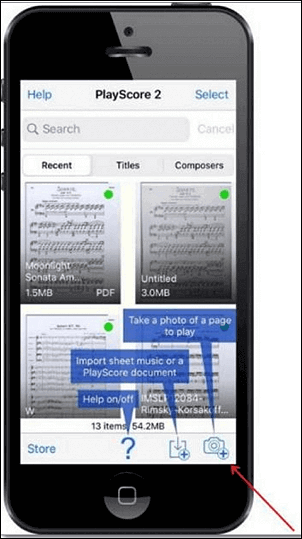 Step 4. After importing the PDF file, the apps will ask you to select the pages you want to convert. To select the pages, tap the blue area.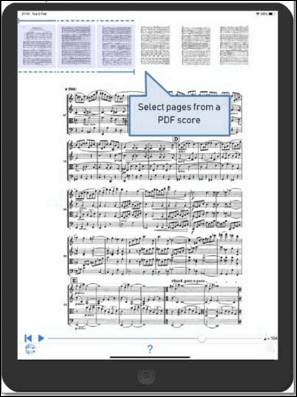 Step 5. To complete the conversion, you need to save your files and make sure it's saved in MIDI format. To save the file in MIDI format, click the share icon and select the save as MIDI option. After saving the files, you can share them through email or other apps.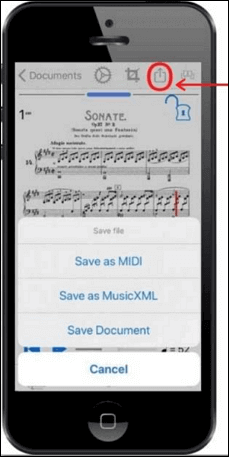 A Powerful PDF Editor for Your PDF Needs
Before making the conversion, you may need to edit the PDF file. But how can you edit the PDF before converting it? Well, EaseUS PDF Editor is the best solution. It's a powerful PDF editor which makes PDF editing easier than any other alternatives.
You can make changes by adding or removing text, images, links, etc. In addition to that, there are many other elements you can add to a PDF, including page number, footer & header, and watermark. For example, if you add the page numbers to the PDF, you don't need to worry about messing up the MIDI pages. 
And some annotating tools are available in this software, and those tools can be used to point out what is important or what needs to be modified. And this will be beneficial when you need to modify your music score.
 Notice:

EaseUS PDF Editor is a powerful PDF converter that converts PDF to Excel, Word, PowerPoint, images, documents, etc. Although it doesn't support converting PDF to MIDI at present, you can look forward to future updates.
Key Features:
If you don't know how to edit the MIDI file, it would be better to perfect the PDF before conversion. This great PDF editor is what you need to adjust the document, and you can click on this button to download it.
Steps to Edit PDF Before Converting:
Step 1. Launch EaseUS PDF Editor and import the PDF file you want to edit. You can click on the "Open Files..." button to do that.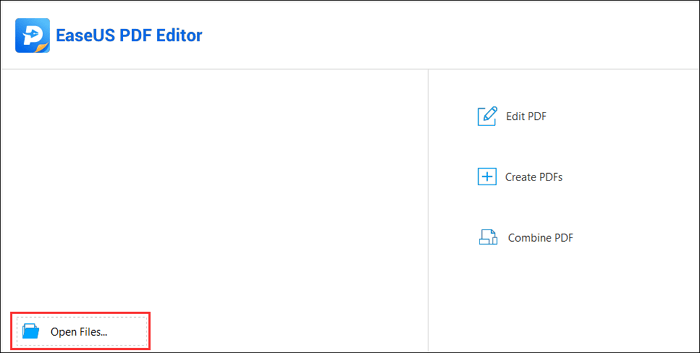 Step 2. If you want to edit the text and images in the PDF, click on the "Edit" button, and there are many options for you. It allows you to insert or remove the words and pictures freely, and you can also adjust the font, size, color of the PDF text.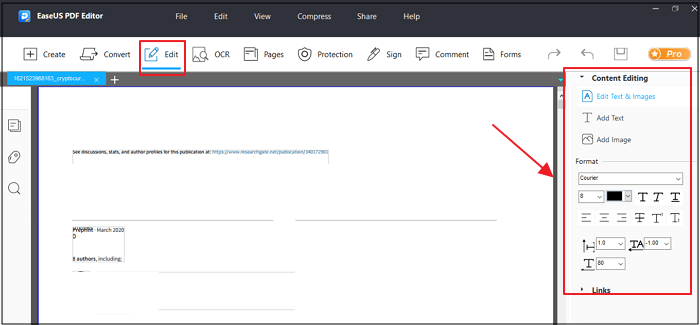 Step 3. More tools are available under the "Pages" option. This versatile software supports deleting, extracting, cropping, rotating the pages with ease. You can add many elements to the PDF, including header & footer, background, watermark, etc.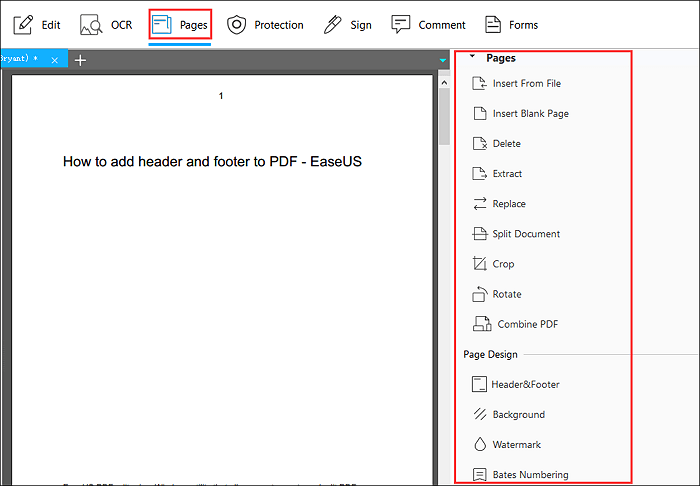 Step 4. After editing, you can choose to encrypt the PDF with a password, sign the PDF with an e-signature, or add comments to it. Then, click on the "File" button and select "Save" or "Save As" to preserve the changes you made to the PDF.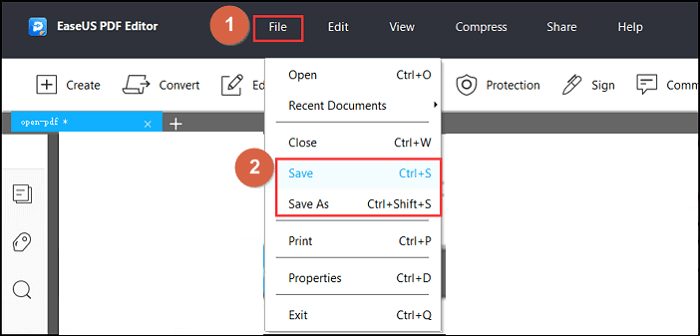 Conclusion
You now know one of the best ways to convert PDF to MIDI files by using both this offline method mentioned in this post. For creating and editing PDF files with advanced software, EaseUS PDF Editor is a powerful choice that offers nearly most of the tools you need. Although it cannot convert PDF to MIDI, it's the best software to edit PDF files. Literally, everyone can handle it without hassle.
About the Author
Melissa is a sophisticated editor for EaseUS in tech blog writing. She is proficient in writing articles related to screen recording, video editing, and PDF file converting.