3 Ways | How to Convert CBZ to PDF in 2022
CBZ or Comic Book Zip format is mainly used to contain ebook pages in image formats, like PNG, JPG, etc. It is a collection of images. There are a few applications that can open and read CBZ files, including Calibre and Comic Book Reader. 
If you want to share this format with others, maybe it's not a good choice as many devices don't recognize it. Therefore, you can convert it to a more compatible format like PDF. PDF is similar to CBZ as it can save images as well. What's more, PDF is a better selection for containing various content like forms and text.  
Convert CBZ to PDF with Calibre
As an open-source and cross-platform e-book reader, Calibre can deal with many file formats including CBZ. It's an e-book manager that can view, edit, and convert one format to another. You can import the file to its ebook library. The files listed can then be selected for conversion. Moreover, if you use an extension, it can even remove the DRM protection for ebooks.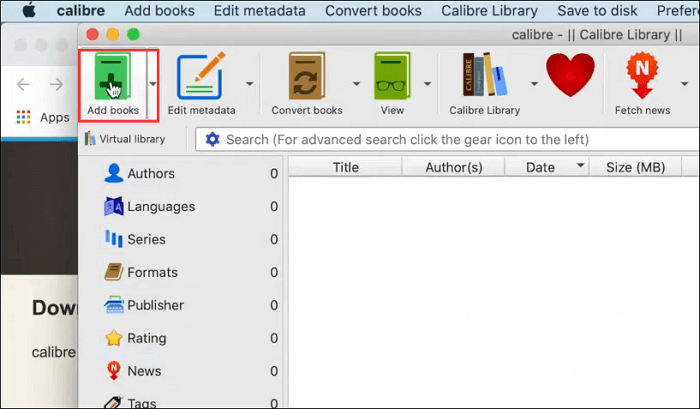 How to convert CBZ files to PDF, using Calibre:
Step 1. Download Calibre on Windows. Import the CBZ file into this software by clicking "Add Books". 
Step 2. Now, you can view the imported file in the main interface. Select the files you want to convert and hit the "Convert Book" option. Here, you need to choose to convert files individually or convert them in bulk. 
Step 3. Choose PDF as the output format. After that, click "OK" to start the conversion. 
Convert CBZ to PDF via Zamzar
Known as an online converter, Zamzar offers the CBZ to PDF online conversion. Only in three steps can you receive the PDF file without losing quality. Not only PDF format, but also you can convert CBZ to others like AZW, TXT, EPUB, MOBI, etc. 
When getting a PDF file, you can then edit it like crop PDF image, etc. 

Here is a list of steps on converting CBZ files to PDF:
Step 1. Find Zamzar online converter for CBZ to PDF conversion. Click "Add Files..." to import the CBZ file. Or you can simply drag the file into this web page. 
Step 2. If you are on CBZ to PDF converting page, you don't need to choose the output format. Then, hit "Convert Now". 
Step 3. After conversion, save the converted PDF on the computer. 
Convert CBZ to PDF with cloudconvert
As an archive file that saves many images, CBZ can only be viewed in some comic book reading software. If you want to have more convenience, converting it to PDF format is advisable. cloudconvert is an online service for make this conversion. Besides importing CBZ files, you can also import CBR, CBC, CHM, and AZW files into this online service. 

Convert CBZ to PDF online, using cloudconvert:
Step 1. Find cloudconvert with your browser. Open it and look for CBZ to PDF converter. 
Step 2. Click "Select File" to import the CBZ file into this online service. Then, click "Convert". After that, hit "Download". 
Step 3. Then, view the converted PDF on your computer. 
Bonus Tips: How to Edit a PDF on Windows 10
Since you have known how to convert CBZ to PDF on Windows 10, editing the PDF file could be your next need. With a PDF editor, you can enrich the imported file as you like. Here, EaseUS PDF Editor can be used to edit the text, image, and form in PDF. Also, you can change the text size, color, font, and much more. After editing, you can even convert the PDF file to other formats like Excel, PPT, etc. All in all, it's an all-in-one PDF editor and converter. 
This is a versatile PDF editor for Windows users as it offers full capabilities to edit a PDF file in various aspects. 
Now, try this best free PDF editing software on Windows!
Key Features:
Edit a scanned PDF with ease
Remove watermark from a PDF
Edit text and image in the PDF file
Make PDF editable, searchable, and convertible
If you want to know how to edit a PDF even it is scanned, look at the below post!

How can you edit a scanned PDF? A common PDF editor cannon make it. So, find an excellent PDF editor which offers the ability to OCR the imported file...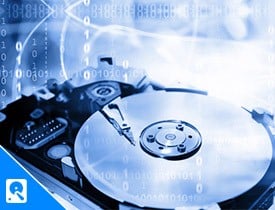 FAQs About CBZ to PDF Conversion
Some related issues are gathered from the public. 
1. How do I open the CBZ file in PDF?
You can convert it to PDF with a converter. It's easy to achieve the task. First of all, import the PDF file. Then, choose the output format. After that, convert it to PDF. 
2. Is CBZ better than PDF?
CBZ is a comic book file that contains multiple images. It usually saves images for sharing and viewing. PDF, on the other hand, contains more information such as text, images, and forms. Also, PDF is a common format that is used by a large number of people. In terms of usage and compatibility, PDF is better than CBZ. 
About the Author

Crystal Chen is very interested in technology products. Experiencing many technological applications like video editors, screen recorders, and PDF editors, She is willing to solve users' issues through writing tech-related articles. Through her words, you can find various solutions to solve one problem.