How to Add Crop and Bleed Marks to PDF Easily
When you want to print your PDF books or documents in a print shop, you may be asked to provide the "crops and bleed" to print them correctly. However, most of you may never hear of that and also don't know how to add crop marks to PDF files. 
Given that, this post will show you what the crop marks and bleed marks are, and walk you through the detailed steps to add crop marks to your PDF documents without any hassle. The word does not say more, so let's jump into it!
| Workable Solutions | Step-by-step Troubleshooting |
| --- | --- |
| Fix 1. Adobe Acrobat | Launch Adobe Acrobat Pro on your computer, then open your PDF file with it...Full steps |
| Fix 2. PressPDF | Go to PressPDF's official website, and upload your PDF document...Full steps |
What Are Crop Marks & Bleed Marks?
Crop Marks are the lines printed in the corner of your PDF that will tell the printers where to cut. And similar to the crop marks, the bleed marks ensure that your PDF files doesn't have a white edge once it's cut. And both of them always work cohesively to make sure the colors or images go all the way to each edge of your files. Anything past the crop mark will be cut off.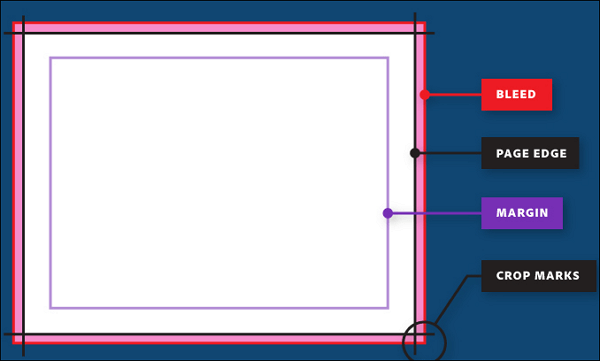 How to Add Bleed Marks to PDF using Adobe Acrobat Offline
When it comes to adding crop marks to PDF offline, Adobe Acrobat is the best solution. It offers many useful tools to help users worldwide solve PDF problems, including adding bleed marks or trim marks into PDF. Apart from that, you can use it to add bookmarks in PDF for a better reading experience or edit your PDFs as you like.
Check out the below tutorial to add crop marks to PDF offline:
Step 1. Launch Adobe Acrobat Pro on your computer, then open your PDF file with it.
Step 2. Click "Tool" > "Print Production" > "Add Printer Mark" on the left sidebar.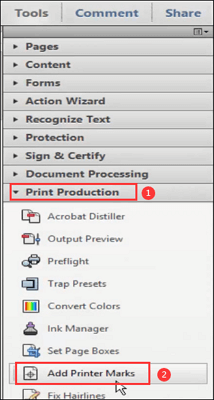 Step 3. In the following Add Printer Marks window, checkmark the "Bleed Marks" option, and adjust the line weight according to your needs.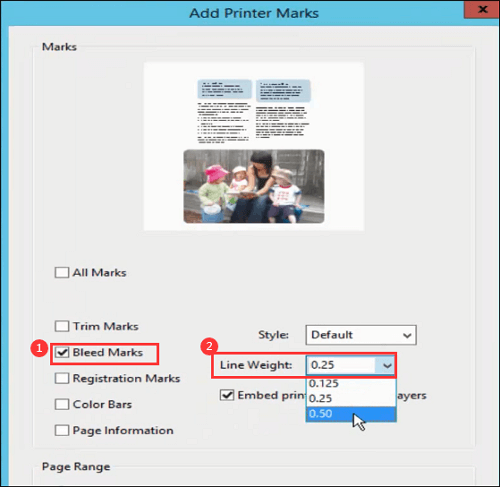 Step 4. Next, click on the "Set Page Boxes" button in the Print Production tab, and select Millimeter from the Units box. Then change the page size based on your needs. At last, click the "OK" button to apply your settings.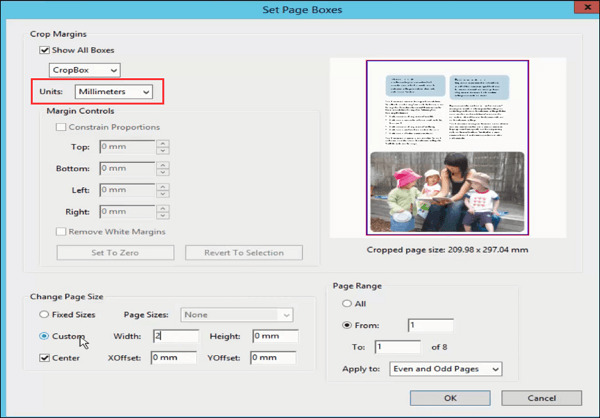 Once done, you will find that all your pages already have the crop marks you added.
How to Add Crop Marks to PDF Online with PressPDF
If you don't want to download any third-party software to add trim marks to your PDFs, you can opt for the online tools. There are many online PDF editors that can help you finish your job, and we will share with one of them, PressPDF.
It's an excellent online PDF editing program, and provides many simple and quick solutions for your daily PDF problems.With its help, you can resize PDF, crop PDF, add or remove pages, and even convert images into PDF without losing any quality. Last but not least, it will automatically delete your data after 30 minutes, so you don't need to worry about your privacy.
How to add crop & bleed marks to PDF online:
Step 1. Go to PressPDF's official website, and upload your PDF document.
Step 2. Click on the "Creating bleed and cut marks with fill" button on the right sidebar.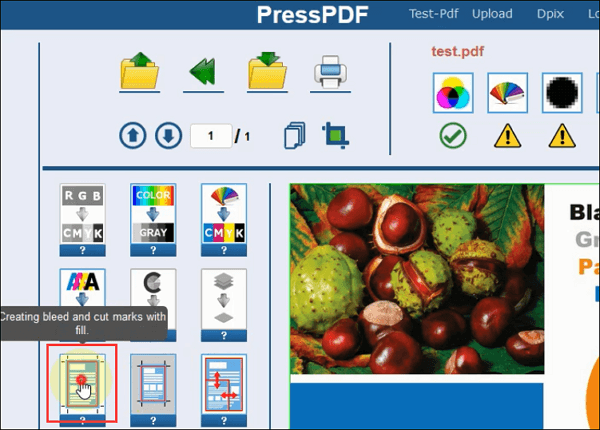 Step 3. Then you can choose your desired parameters of bleeding. This online tool offers you some options from 2 mm to 10 mm, and a 3 mm bleed is recommended for PDF documents. Once selected, hit the "Show or hide trim size" button in the corner.

Step 4. Once done, you can preview the edited PDF. If you are satisfied with it, you can download it for free.
Best PDF Editor for Windows Users - EaseUS PDF Editor
As shown above, you can add crop marks to PDF documents with Adobe Acrobat or PressPDF easily. However, if you often deal with PDF files in your work or study, you may have a crying need for an easy yet powerful PDF editor. That's why EaseUS PDF Editor comes.
EaseUS PDF Editor is an excellent PDF editing program for Windows users. Coming with a neat and straightforward user interface, it is easy to operate for all levels of users. With this program, you can easily read PDFs in various modes and edit PDF files, including adding text, changing font size, creating a checkbox for PDF forms, etc. Apart from great editing features, it also functions in PDF managing and converting. For instance, you can password protect PDF files for unauthorized viewing effortlessly.
EaseUS PDF Editor
Friendly to both beginners and professionals
Add or remove watermark or signature to PDF
Manage PDF pages like splitting, cropping, extracting, rotating, and more
Create a PDF from Word, Excel, PPT, or even images
Support multiple PDF conversion tasks
About the Author

Jane is an experienced editor for EaseUS focused on tech blog writing. Familiar with all kinds of video/PDF editing and screen recording software on the market, she specializes in composing posts about recording and editing videos. All the topics she chooses are aimed at providing more instructive information to users.