JPEG vs. PDF | Which Format is Better for You
PDF is a file format to store text, images, 3D objects, and much more. However, JPEG is suitable for visuals like still images. Both formats are cross-platform formats and can be used to share files over the internet. However, their quality standards differ a lot while keeping in view the images and document sharing. But how?
Mainly, the format you choose must be in accordance with the particular situation. And in this case, one must know about the fundamental differences between both formats beforehand. This article offers the JPEG vs PDF comparison that will assist you in quickly distinguishing the situation and moving forward to one format without being confused. Along with that, you will also get the best photo to PDF converter in the end!
Convert JPEG to PDF or Vice Versa

JPEG vs PDF | Which One to Choose?
Though both JPEG and PDF formats are suitable for storing or sharing data like text or images, there are some primary differences to consider. Let's talk in detail about what is JPEG image vs PDF!
1. Usability
JPEG is launched by International Organization for Standardization (ISO). The usage of this format is for storing or sharing web visuals and still images. On the other hand, Adobe developed the Portable Document Format, which is suitable for sending vector images, scalable text, 3D objects, documents, and more.
So, comparing JPEG images vs PDF, you can choose JPEG if you want to share only the still images. However, PDF is preferable if you need to store/share documents or any other data type.
2. Compression
JPEG uses higher compression to reduce the image size. As a result, it offers a smaller size which is considered the best for sharing over the web, email, and social media sites. The JPEG images lose quality whenever saved or transferred because of their lossy compression, thus affecting the output image quality every time.
In contrast, PDF is famous for ensuring the same file quality repeatedly. It stores all the necessary image data even after compression for the best output results.
In JPEG vs PDF, JPEG wins the race for compression standards but with relatively low quality. Though PDF offers the highest image quality, you will encounter issues while sharing over the web or email.
3. Storage
It is a fact that the smaller the file size, the best its storing properties are. JPEG brings about a smaller file size than PDF files due to its high compression rate. So the images in JPEG format take low storage on your cloud, portable disc, or hard device. However, PDF stores all the bitmap data of the image along with the document metadata.
So, the PDF file automatically becomes larger. Though JPEG is preferred for small sizes, PDF file format is more reliable for storing images and documents.
4. Versatility
PDF file format is versatile because of its ability to contain embedded text or font. Moreover, PDF is editable because the images and text can be edited using the software. In comparison, the JPEG does not offer this editing property because all the data of images in JPEG is present in the same layer due to its compression.
Keeping in view the JPEG vs PDF, the latter is suitable for either editing or selecting text for using it somewhere else. However, JPEG goes ahead when you require the PDF embedding in a different document.
5. Printing
JPEG format is a combination of small size, high compression, and comparatively low quality. So, it cannot get the printout of the JPEG image. PDF provides a large file size but the best image quality on the other side. Since you can scale up the PDF file to a large extent, it is considered suitable for printing.
So if your ultimate purpose is to print images, you should never go for JPEG but PDF. Though the preference is given to JPEG, considering all the above image aspects, some situations demand you choose PDF over JPEG for quality and printing.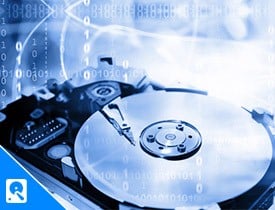 Convert JPEG to PDF or Vice Versa
Are you looking for a coherent, credible, and highly efficient PDF converter? If yes, EaseUS PDF Editor will prove to be a show stopper for you! Whether you want to convert JPG to PDF or vice versa, this will help you without affecting the data quality over conversion. Along with that, you can quickly edit the PDFs before conversion using its long list of editing features.
EaseUS PDF Editor allows you to add, edit, or delete the content as per your requirements. Even you can encrypt the files with a password if it contains any sensitive information. Last but not least, its intuitive and user-friendly interface lets even naive users carry out any PDF-related task easily.
Features:
Work as a PDF creator, viewer, and converter
Convert PDF to BMP, JPG, TIFF, PNG, etc.
Optimize PDF files while compression
Support direct PDF sharing via email
Now, follow the below guide to learn how to convert JPG to PDF on Windows 10:
Step 1. Download and launch EaseUS PDF Editor. Click "Create" > "From File…" to select your pictures.

Or you can directly select the "Create PDFs" button to import your images.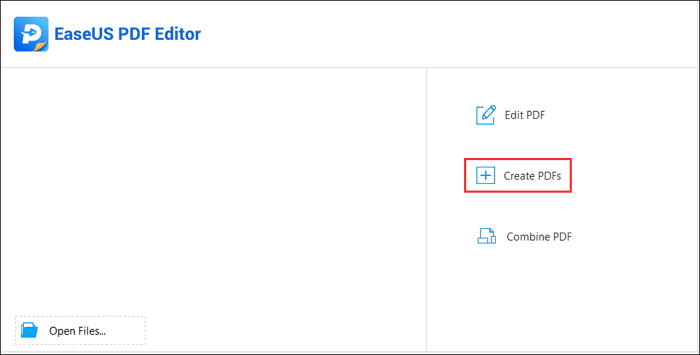 Step 2. Choose your image on your computer, then click "Open" to begin the conversion.
Step 3. When the conversion completes, you can click "File" > "Save" to keep the PDF on your computer.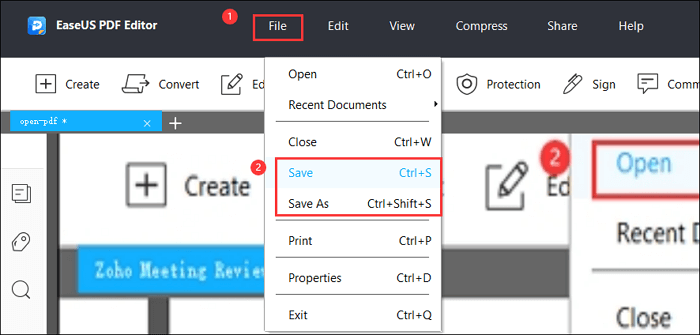 Overview of JPEG vs PDF
JPEG is an abbreviation of Joint Photographic Experts Group. It was launched in 1992 as the standard for image files and still comes under the most popular image format. Talking about its technical details, it is an improved version of GIF (Graphic Interchange Format). Being based on the irreversible image compression method, it offers images that can never be restored to the same quality as before compression.
JPEG is considered an ideal format for email, social media, and website content. JPEG works impressively in compressing the images to a shareable file size without destroying the image quality. Therefore, they are preferred for sharing and storing digital images. Despite all the benefits, its major drawback is its inability to be used for printing.
PDF stands for Portable Document Format. Launched in 2008 as an open format, it became a standard for sharing various documents such as assignments, presentations, receipts, and more. Even it provides the feature of encryption and digital signatures that is best for the statements, contracts, and other confidential documents.
The popularity of PDF lies in the fact that it never compromises the file quality. So, you will get the same display even across the devices. Indeed, the file size will be larger compared to other formats. Despite its versatility, it is suitable for printing because of its high quality and customizable properties. PDF lets you print the documents the same way as they are saved.
However, you will also need detailed information about JPG vs PDF vs PNG.
Conclusion
The above-detailed content lets you know all the primary differences between both formats. Now you can confidently choose one format between JPEG vs PDF in a specific situation. Whatever format you choose, an efficient converter like EaseUS PDF Editor will be required for PDF to/from JPEG conversion. The recommendation is based on its extra efficiency and quality retaining over conversion. Along with that, you can enjoy a vast set of unique and relevant features.
About the Author

Crystal Chen is very interested in technology products. Experiencing many technological applications like video editors, screen recorders, and PDF editors, She is willing to solve users' issues through writing tech-related articles. Through her words, you can find various solutions to solve one problem.