Best PDF Audio Reader: Read PDF Text Loudly
Many situations demand you listen to PDFs instead of reading. These may include the blind ones or those with weak eyesight. Also, if you have to review several books or articles, you may not read them every time; however, listening to them even during traveling, jogging, and even cooking is possible.
Moreover, some people are more interested in listening to eBooks than reading because they don't find reading exciting and enjoyable. Whatever is the reason, you will require a PDF voice reader or PDF audio recorder to aid yourself. Though it is not easy to find an ideal voice reader from all perspectives, one can try its best. In this write-up, you will learn about a detailed list of PDF voice readers for all devices, along with an efficient PDF viewer and editor.
Tool 1. Adobe Acrobat Reader
Adobe Acrobat Reader is a universal standard to do all PDF-related tasks. It allows you to make it work as a PDF voice reader for you if required. From the "View" tab, you can use the feature of "Read Out Loud." It offers the individual page voice reading or complete document. You can select from the two available options, and the software will follow the instructions.
Also, it lets you change the default voice by selecting your favorite narration from the list. It can be done by clicking "Edit" from the menu tab, selecting "Reading," removing the checkmark box of "Default Voice," and choosing whatever narration you like.
Features:
Offer the customized experience of PDF Voice Reader
Reduce PDF to 100KB to increase shareability
Increase/decrease the reading pace by changing the wpm count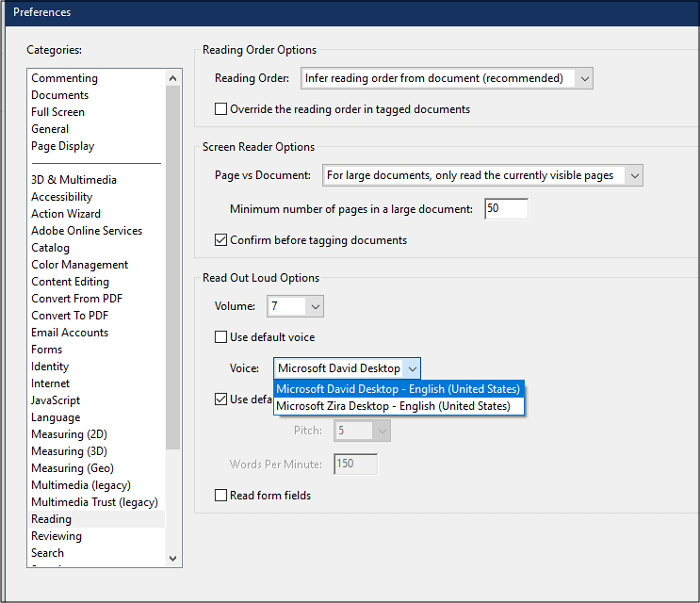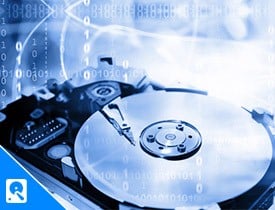 Tool 2. Text to Speech Super Reader
If you are finding out a default PDF voice reader for Windows, Text to Speech Super Reader is for you. Not only does it help you listen to PDFs but also web pages and emails. Even it utilizes a voice synthesis feature to create natural voices from the textual content.
Also, it works as a PDF audio recorder to record and save the voice in MP3 and WAV format. You can even batch convert your documents into voices for later use. Moreover, it lets you choose from the robotic, male, and female voices to listen to, which is also in almost 11 languages.
Features:
Support TXT, PDF, Docx, RTF, EML, and HTML files.
Offer plugin for Internet Explorer and Outlook
Adjust the playback speed easily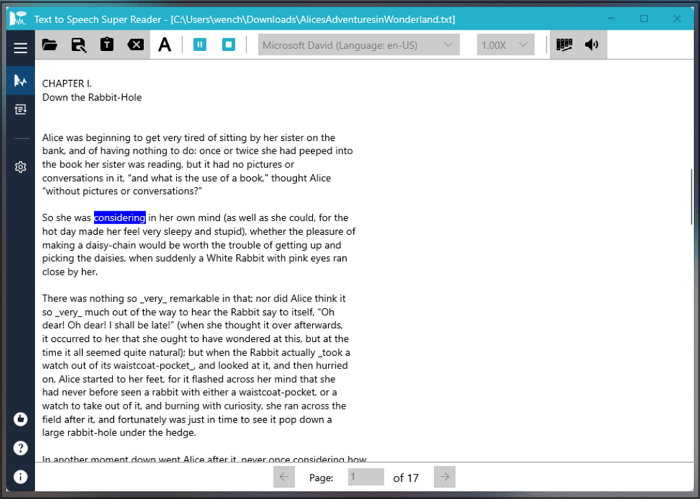 Tool 3. Preview
Almost everyone knows that Preview is a default media application for macOS. It offers users a wide variety of features with which you can even deal with PDFs efficiently. Using its unique Speech feature and Mac OS system voices, it is easier to make it a PDF voice reader by opening a PDF and setting it out for reading aloud.
This process is carried out by opening the PDF and then clicking Edit, Speech, and Start Speaking. Now, if you need to stop it, hit the Stop Speaking button. Moreover, the Preview assists you in converting your document to many files types, i.e., TIFF, PNG, PSD, and more.
Features:
Combine multiple PDFs into one
Add markup tools and even sign to fill the forms
Offer your secure information with a protection feature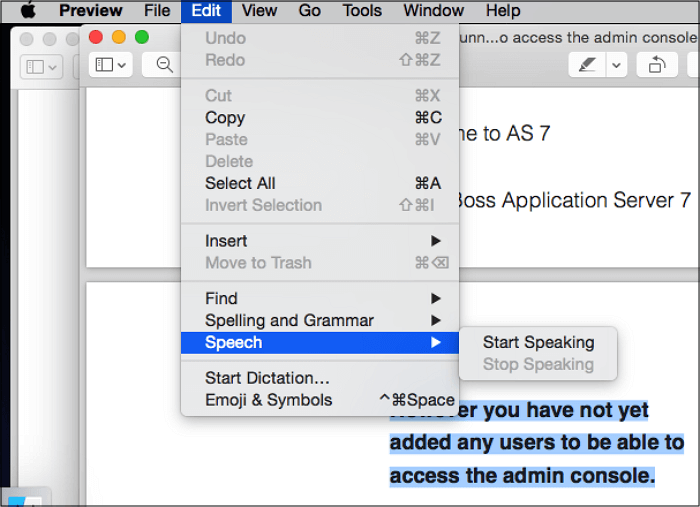 Tool 4. Woord
Woord falls into the category of online tools which are efficient in their working, irrespective of the device system. It is a text-to-speech reader working as a PDF voice reader, offering you the feature of choosing a language from many voices. Even you can select a male, female, or robotic voice as per your requirements.
Furthermore, the output voice is also of high quality because of its AI technology. This online tool supports the change in speed and format of the voice. Also, you can easily convert the PDF text into audio even by entering the URL.
Features:
Chrome extension for easy accessibility
Download the audio for later use
Offer voice language and gender feature even in a trial version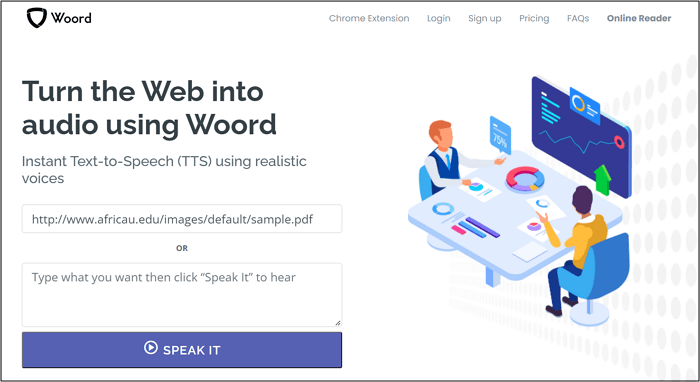 Tool 5. Natural Reader
When it comes to a coherent PDF audio recorder or PDF reader voice application, Natural Reader is the first one that comes into our minds. Being available on both iPhone and Android, the app aids you in reading the PDF text easily and quickly. Not only does it support PDF files, but you can also upload Word documents.
Simply, it works like Google Translator. It can even help you read out the text of the image in JPG or PNG format. Even Natural Reader allows you to listen to Kindle eBooks by adding its Chrome extension to your browser. You have to sign up before using it, yet it is free of cost.
Features:
Support ODT, ODS, PNG, EPUB, etc.
Convert text to voice for saving in the MP3 format
Offer captions along with voice reading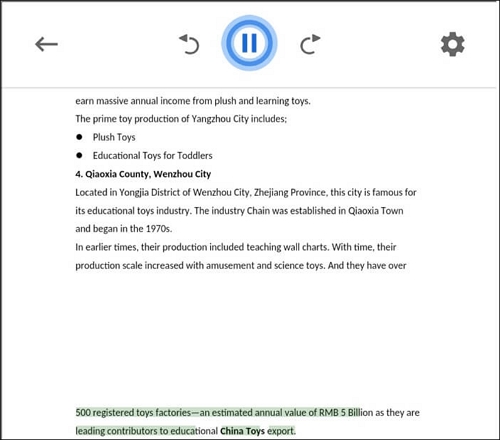 Tool 6. Librera Reader
Librera Reader is a fantastic document manager which also works as a PDF reader voice tool to assist you in listening to PDFs like eBooks, articles, or other documents. It is a free and handy application with a simple interface but rich in features. Using it on your device will get you a comfortable and smooth reading experience. The options of library search, recent, and favorite list make it a one-of-a-kind application.
Furthermore, you can enjoy the automatic scrolling feature at an adjustable speed and make comments. Even it lets you use the dictionary lookup feature for word meaning or translations.
Features:
Offer a customizable interface with a modern reading design
Support many formats such as DJVU, RTF, HTML, CBR, etc.
All-in-one application for Android users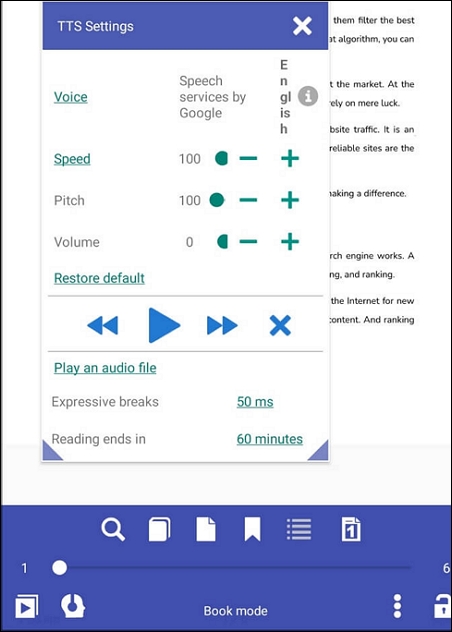 PDF Viewer and Editor on Windows
If your routine work involves dealing with many PDFs, you must go to find an ideal software for you. It will solve your day-to-day PDF-related issues. Here, we will recommend you EaseUS PDF Editor. Let's know why!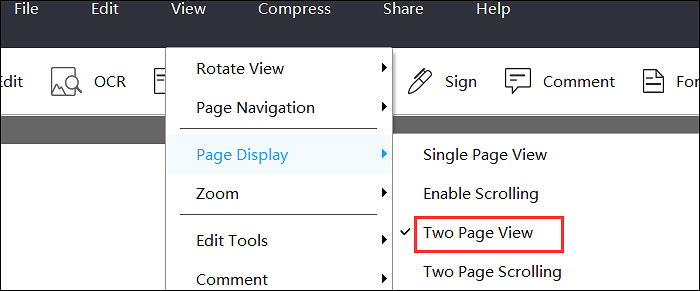 Though the market is full of PDF editors and viewers, the popularity of this software is its extra-efficient functioning along with a variety of features. Not only does it help you in doing basic PDF editing and viewing, but also you can enjoy its set of unique features to do everything superbly.
When it comes to viewing PDFs, the software allows you to use the Page Display and Navigation function. Single/two-page view and automatic scrolling are possible, along with jumping to the previous/next and first/last page. Even you can zoom in/out to make the view feasible as per your needs.
Moreover, EaseUS PDF Editor lets you do editing at the Content, Page, and Protection level. You can avail of various features under these three categories like adding/removing text/images, inserting/extracting pages, and splitting/combining multiple documents. Last but not least, encrypting or removing the document security is all at your fingertips.
EaseUS PDF Editor
Support OCR function
Share PDF via email
Show/hide navigation panels easily
Add comments, signs, watermarks, and more
Offer PDF conversion to formats like BMP, PNG, PPT, etc.
Conclusion
It can be your choice to prefer listening to books or PDFs over reading, or it can be the only way you are left with because of physical hindrances like blindness. Whatever the scenario you are present in, you will need an excellent PDF voice reader. Moreover, dealing with PDF documents daily requires an efficient PDF viewer and editor. This will help you in completing many basic editing tasks. EaseUS PDF Editor can be the best choice for you so that you can try it once!
About the Author

Jane is an experienced editor for EaseUS focused on tech blog writing. Familiar with all kinds of video/PDF editing and screen recording software on the market, she specializes in composing posts about recording and editing videos. All the topics she chooses are aimed at providing more instructive information to users.