Best 5 PDF Translator for Online Reading
Are you in search of a PDF translator? Maybe you're facing difficulty in reading a PDF document in a foreign language. For example, you may want to read a Spanish document related to your thesis work. This cannot be a troublesome task if the file is in interactive formats like DOC or TXT. However, things are more difficult when it comes to PDF files as it's not convenient to copy the text from some non-editable PDFs.
But don't worry, there are a great number of PDF translators you can choose from. Some of them are even free to use, and you can use them to translate your PDFs without losing data. This post lists the five best PDF translators that you can use online and offline, come and check them.
Google Docs
Many people use Google Docs, but only part of you might be aware of its function as a translator. You can sign up with your Google account, and Google Docs will provide you with the option to "Translate document". It's a free online translator, and a user can translate the PDF files into different languages. 
Google Docs is a great translator for PDF text, but you may lose images if the PDF files contain pictures and graphics. For PDF files that contain images and graphics, it would be better to convert the file into Word documents and translate the content with other tools.

Protranslate
Protranslate is another online translator for PDF that can translate documents into different languages. With one click, it translates your files to over 70 languages. Moreover, you can use the online tool for PDF translation without being worried about data loss. Furthermore, it provides flyer translation so that you can translate image files as well.
From Spanish to French to Hindi, it can work in many languages. So if you're worried about getting your files and data stored online, then don't worry. The online tool provides the best services without storing any extra information.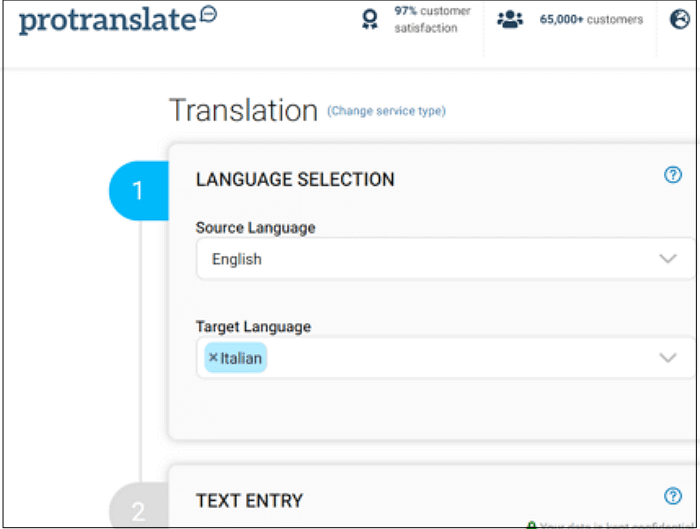 PROMT Translator
If you need an essential yet valuable alternative to Google Docs, then PROMT Translator is the best choice. This translating software is the quickest tool to work with files on both Windows and Mac.
The best feature of this tool is the download option and offline mode. Those who want to work on the PDF without fretting about internet connections, especially in a poor network. It also offers you a grammar section that one can use to edit PDF files.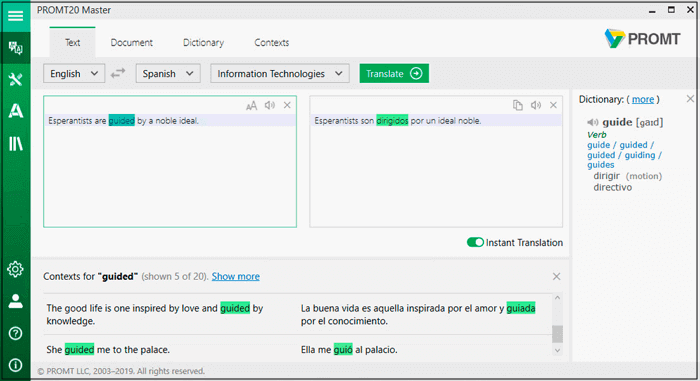 DocTranslator
DocTranslator is a free online tool that could help you deal with your tasks. This tool can translate files and convert them into formats including DOC, XLS, PPT, and more. Also, it supports over 50+ languages for translating documents.
This online tool is so secure that it removes your files from their server within one hour. However, it may not be best for users who want to translate files offline as the tool doesn't support offline mode.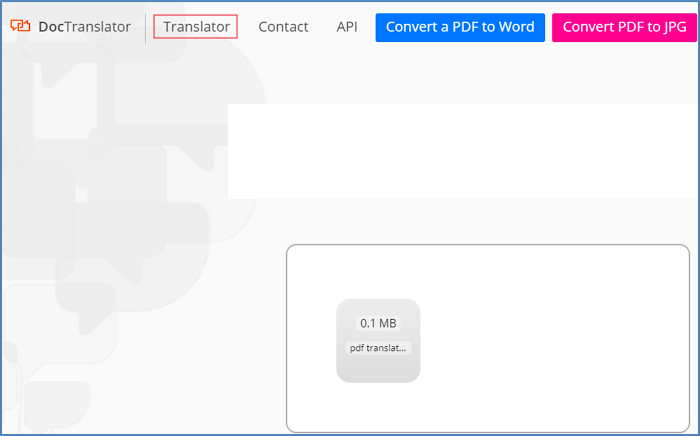 Multilizer PDF Translator
Multilizer is a free online tool that can translate PDF files into 40 languages without harming any images in your files. Instead, it keeps the files in their original form so that you can choose to use this tool when there are images and tables in your PDF files.
The simple interface of the tool provides a smooth process of translation. But it's worth noting that this tool is only suitable for Windows users.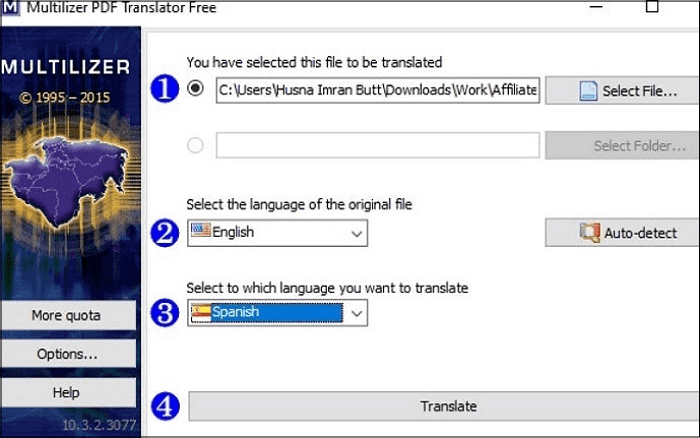 Bonus Tips: How to OCR and Translate PDF with EaseUS PDF Editor
One of the best PDF editors for Windows users is the EaseUS PDF Editor. This software offers features like OCR that help users to recognize text from scanned PDFs. The OCR feature can accurately detect text in over 29 languages, ranging from French and Italian to German.
This software is versatile, and it can also work as a great PDF reader. If you want to take some notes when you are reading a PDF, this software provides many tools to do that. For example, you can add comments to it or annotate it with different elements like lines, shapes, and arrows. Bookmarks can also be added to the PDF, and you can navigate to the important pages quickly.
 Notice:

Although this tool doesn't support translating a PDF directly, its OCR function enables you to make a scanned PDF editable so that you can copy and translate text in the PDF.
Key Features:
Support converting PDFs into Word, PowerPoint, and Excel
Password protect PDF from being opened, edited, or printed
Add bates numbers to manage the PDF easier
Change the background image or color of the PDF
If you want to try all those tools mentioned above, you can click on this button to download this software for free.
Steps to OCR and Translate a PDF with EaseUS PDF Editor:
Step 1. Launch EaseUS PDF Editor and click on the "Open Files..." button to import the PDF you want to translate.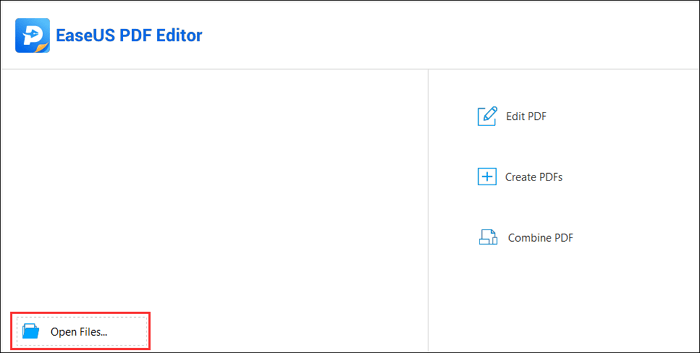 Step 2. There is an "OCR" button in the top toolbar. Click on it to make your PDF interactive. Then, a pop-up window will appear, and you need to select the type of the source language from a list of various languages.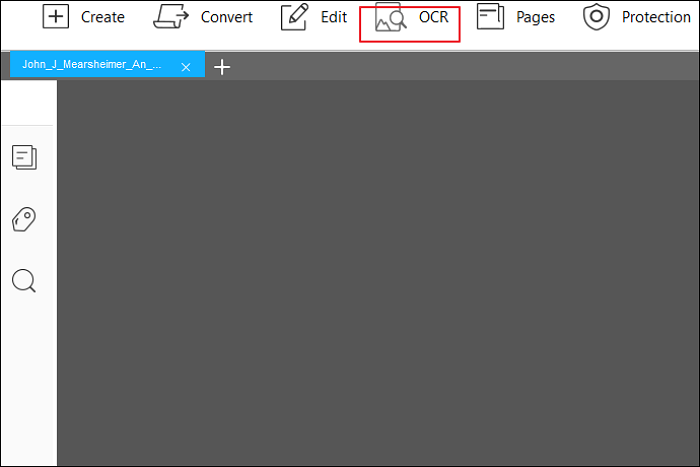 Step 3. After processing, you will get an editable PDF from which you can copy the text you want to translate. Click on the "Edit" button to enter the PDF editing mode, and then you can select the words you want to copy and press "Ctrl" + "C" on your keyboard.

Step 4. Go to Google Translate and translate the text into your desired target language.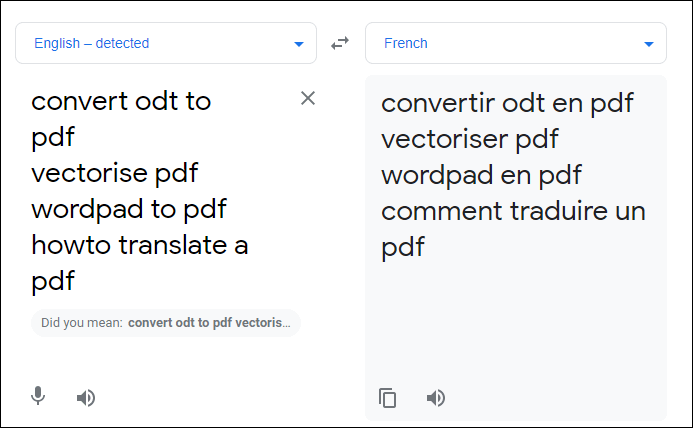 The Bottom Line
It's convenient to translate the work-related PDF files with those tools mentioned above. Whether you are a Windows user or a Mac user, there is definitely a suitable one you can pick up.
For people who want to copy text from scanned PDF for translating, a PDF editor with the OCR function is the best, such as EaseUS PDF Editor. Besides that, you can also freely add comments or annotations to PDF using this software. So if this is what you need, don't hesitate to download it now.
About the Author
Melissa is a sophisticated editor for EaseUS in tech blog writing. She is proficient in writing articles related to screen recording, video editing, and PDF file converting.