3 Methods | How to Search Multiple PDF Pages in 2022
PDF is a universal file format for sharing papers or documents. Sometimes, you need to search for some specific text in docs, and it is not difficult when there is only one page. But searching multiple PDF pages will surely be a hectic task. 
In that case, it is not wise to perform the same task on every page individually. So, there will be a requirement to find a way that helps get the result by investing less time and energy. Keeping this thing in mind, below are the methods of how to search multiple PDF pages at once in an effortless manner. Let us dive right into the topic.
How to Search Multiple PDF Pages with EaseUS PDF Editor
EaseUS PDF Editor is a top-notch PDF solution that lets you quickly search multiple PDF files for desired phrases and words. You can utilize the function of combining numerous PDFs in one file, which will make the search process easier than ever. When you require task completion, this software enables you to split the PDFs as you like.
With EaseUS PDF Editor, you can search and replace text with another word, if required. Viewing or editing the PDF for personal and business use is also possible. Thanks to its fantastic toolkit and multi-functionality, you can use the feature of a two-page view while reading your documents.
Also, it aids you in converting PDF to PPT, Excel, and many other formats, or you can do it the other way around. 
Stunning Features:
Make PDF searchable and editable
Search text in multiple PDFs and replace it
Remove/add watermark from PDF file
Click the button below to download it!
First of all, merge all PDF files into one file:
Step 1. Launch EaseUS PDF Editor on your PC, and click on the "Page" button. A sidebar will appear on your right hand, and you need to select "Combine PDF" under the "Pages" tab.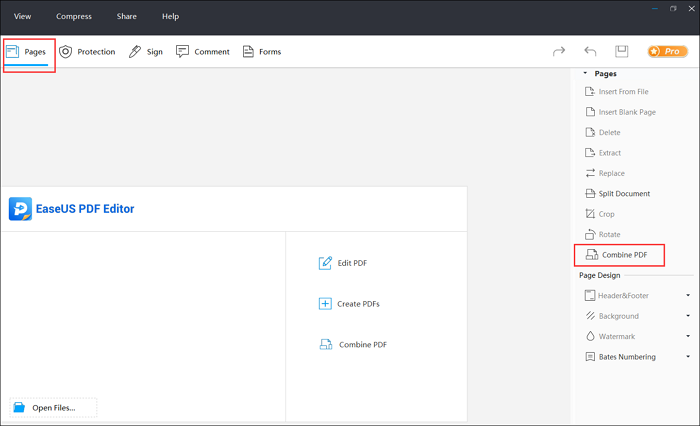 Step 2. There will be a pop-up window that asks you to add the PDFs you want to merge. You need to click on "Add Files..." to import the two or more PDF files you want to combine. Then, click on "OK" to merge those files into one.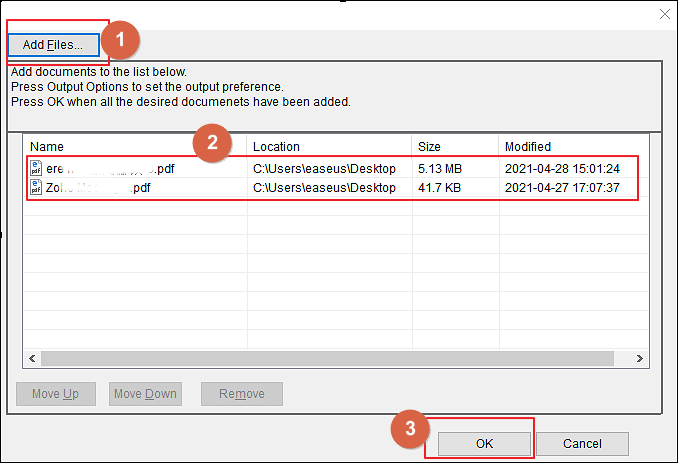 Step 3. Check the combined PDF, and if there is nothing that needs to be corrected, you can click on the "File" button and choose "Save" or "Save" to export the combined PDF file to your computer.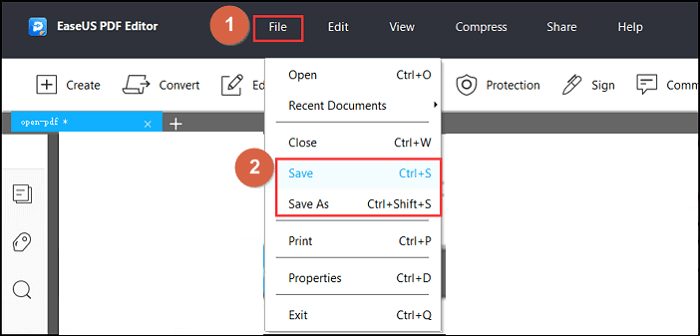 Here is a list of steps to search a combined PDF file on Windows 10:
Step 1. Download and install EaseUS PDF Editor on Windows PC. Then, open it and click "File" > "Open".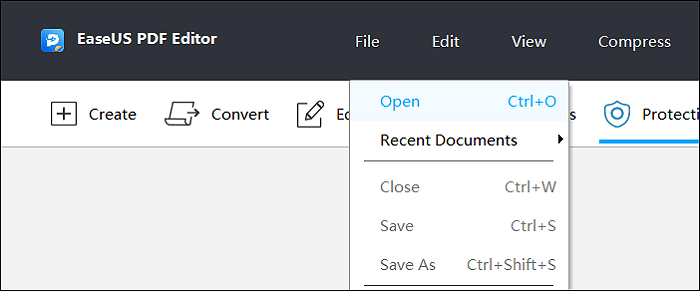 Step 2. Once the PDF file is imported, you can hold down "Ctrl + F" in the keyboard. Or you can hit the magnifying icon.
 The Search window is then shown on the left side. You can type the text you want to search in the box. All PDF pages will be searched and you can find the result from the below box.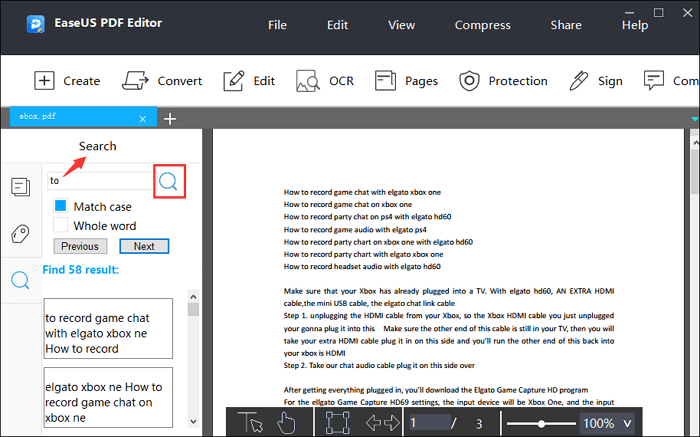 Step 3. Finally, you can edit the PDF file as well. You can edit the text, image, forms, etc. 
How to Search Multiple PDF with Adobe Acrobat
Since it is Adobe that launched PDF thus, there are many reasons to trust Adobe with PDF operations and functions. Adobe uses cutting-edge technologies to assist you in searching multiple PDF files effortlessly at the same time. You can use this software to create a field and search the PDF body text in one or more than one PDF pages.
Having this software, all the editing operations are in your control. You can rotate, crop, combine or flatten a PDF in Adobe Acrobat. Also, it lets you add a digital signature layer or stamps. With Adobe Acrobat's speed searches and instant response, searching a text is a breeze. There are many more Adobe features that you can explore using an intuitive interface.
How Adobe Acrobat can help search multiple PDF files:
Step 1. Download and install the Adobe Acrobat PDF. Then, click "Edit" > "Advanced Search". It will open up a new window.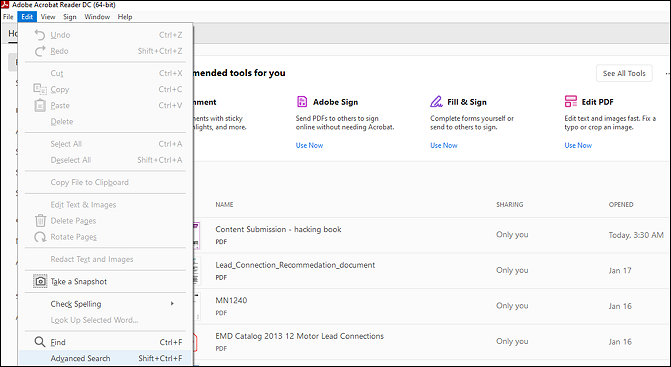 Step 2. You need to checkmark the "All PDF Documents in" and select the folders from where you want to search. Now, press the "Show More Options" to move forward. Type in the text you want to search, and the text will be highlighted. Also, choose one option from "Return Results Containing" and then hit the "Search" button.
Step 3. Now, a security warning will appear on the screen. Press the "Allow" tab to let the advanced search work. After pressing, you will get the results and click any one of them to open it. That's all!
How to Search Multiple PDF with Windows Search
The standard Windows search feature on Windows PC can also be used to search PDF files. It necessitates using a third-party plugin. However, it is not always pre-installed on the PC. So, first, you must ensure its presence, or otherwise, you will have to download it. As far as searching multiple PDF files is concerned, you can finish it without getting much of your disc space.
This Windows search service works like an index. It allows you to get desired searches faster than ever. But, you need to make the necessary adjustments in the Control Panel section of Windows.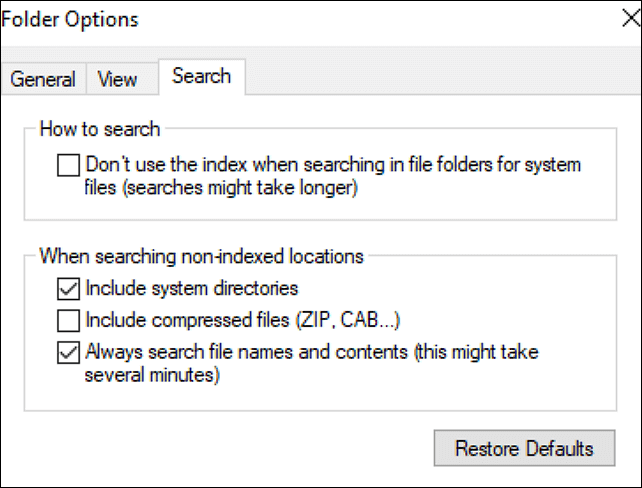 Here is the procedure for searching multiple PDF files using Windows search: 
Step 1. Go to File Explorer and select the folder that contains the PDF file you want to search text in.
Step 2. Go to the View menu and choose "Options" from the right side of the main menu. In the Folder section pop-up window, go to the "Search" tab and tick the box next to "Always Search File Names and Contents". Press OK.
Step 3. Type the text in the search bar and hit the "Enter" button in the last step. You get your words highlighted in all PDFs.
Conclusion
It is an everyday requirement of people dealing with PDFs to search multiple PDF files. However, the right software will assist you in a much better way than ever. Here, EaseUS PDF Editor comes at the top of such software. Even a person who does not know how to search multiple PDF files can complete this task because of its intuitive interface. It lets you use various features like merge, split, crop, rotate, and many more.
About the Author

Crystal Chen is very interested in technology products. Experiencing many technological applications like video editors, screen recorders, and PDF editors, She is willing to solve users' issues through writing tech-related articles. Through her words, you can find various solutions to solve one problem.