How to Edit/Renumber/Remove Page Number from PDF
PDF page numbers are used widely in your PDF documents for better viewing, whether you are at work or studying. But sometimes, the page numbers on the document pages do not always match the page numbers that appear below the page thumbnails and in the Page Navigation toolbar; or the page numbers are in the wrong location in the PDF documents…
If you are bothered by these problems, you can get help in this post. Here we will show you two easy methods to assist you in managing your PDF page numbers: edit/renumber page number in PDF, and remove page number from PDF. If you have interests, continue reading.
PDF Page Number Remover - EaseUS PDF Editor (Recommend)
EaseUS PDF Editor is one of the most popular editing programs for Windows users. It provides lots of basic and advanced editing tools, which will simplify your work and study.
With its help, you can easily insert text, images, and even add watermark to PDF files in a few simple steps. Or you are able to manage your PDF pages like merging, splitting, rotating, etc., and password protect PDF files for unauthorized viewing and copying.
Apart from those advanced functions, this program also performs well in basic editing like managing PDF page numbers. Using it, you will find it is extremely easy to add, change, and remove page numbers from your PDFs in seconds.
How to Remove Page Numbers from PDF
Step 1. Launch this program on your Windows PC, then click "Open Files" to import your PDF file. Or you can hit "Ctrl + O" on your keyboard to open the PDF document.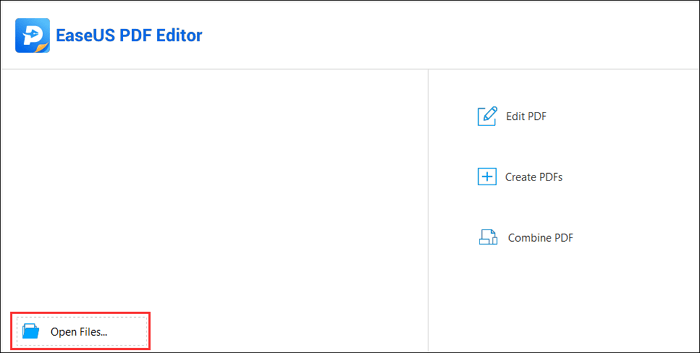 Step 2. In the top toolbar, choose the "Pages" button. And you will see some options in the right sidebar.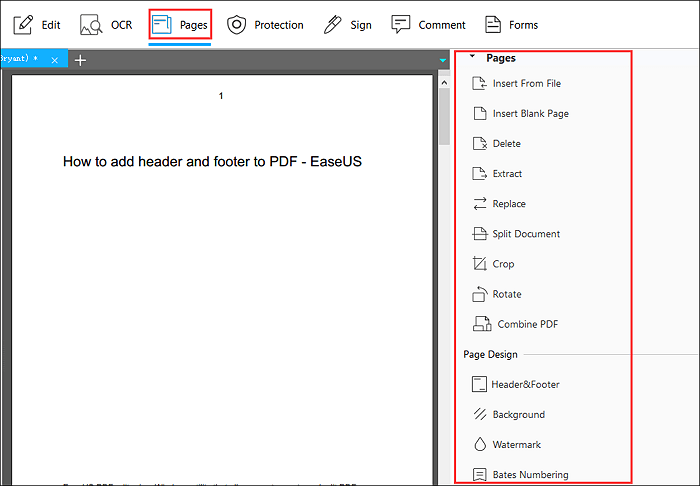 Step 3. At the bottom of the right sidebar, click "Header&Footer" > "Remove" in turn. Next, a pop window will appear, and select "Yes".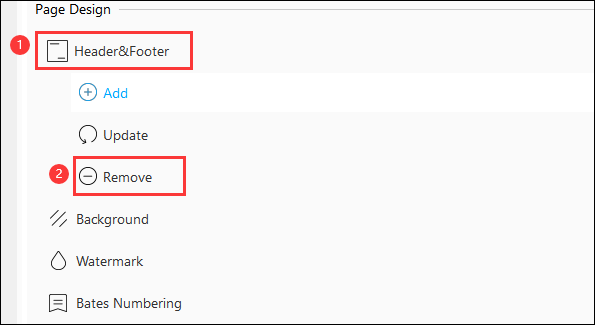 Step 4. Once you finish your editing, click "File" > "Save" to export the PDF file. Or you can hit "Ctrl + S" on your keyboard easily.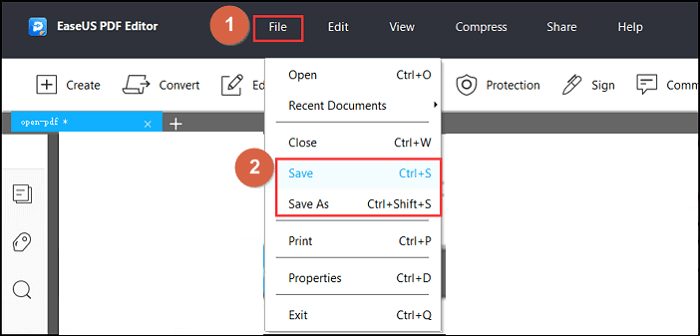 Read also: How to remove header and footer from PDF
How to Edit/Renumber Page Number in PDF
Step 1. Import your desired PDF file into EaseUS PDF Editor.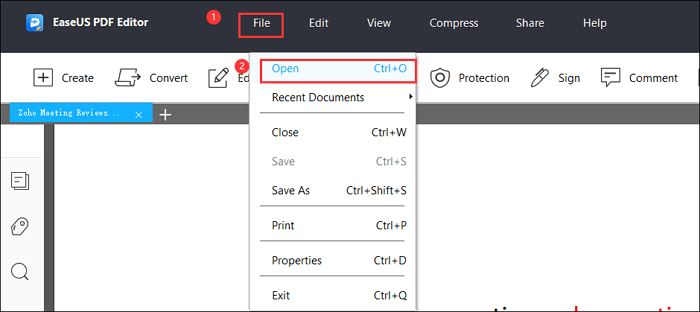 Step 2. Click on the "Pages" > "Header&Footer" > "Update" in the right sidebar menu.
Step 3. Then you will see the "Update Header and Footers" windows. Here you can edit page number in PDF, including changing the size, color, and location of the page numbers. Or renumber PDF page with ease.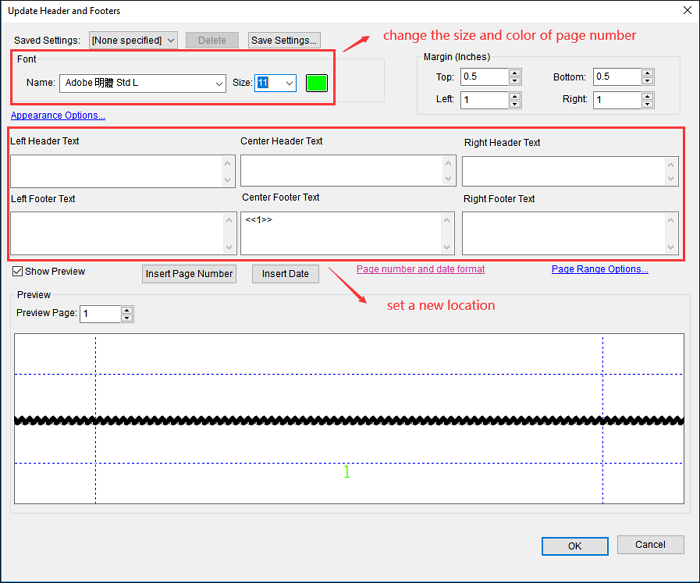 For renumbering PDF pages, click on "Page number and date format" and set a new number for the starting page.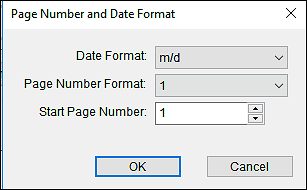 Step 4. Finally, save the changed PDF file to your computer.

How to Add Page Numbers to PDF?
How to Add pages numbers to PDF on Windows or Mac computer? If you don't know how to get it, you will find answer in this post.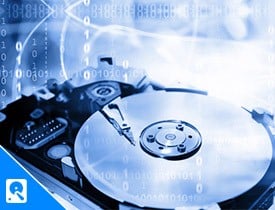 Edit, Renumber, and Delete Page Number in PDF Using Adobe Acrobat
Another PDF editing software we will introduce to you is Adobe, and almost everyone knows it in the world. So we are not going to go into detail about this software. Let's dive into how to manage your PDF page numbers with it.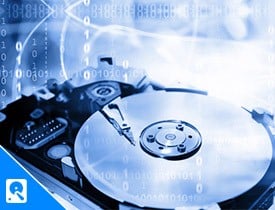 How PDF Remove Page Numbers with Adobe
Step 1. Open Adobe Acrobat, then import your PDF document to it.
Step 2. Click on "Tools" in the right toolbar, and choose the "Header&Footer" option.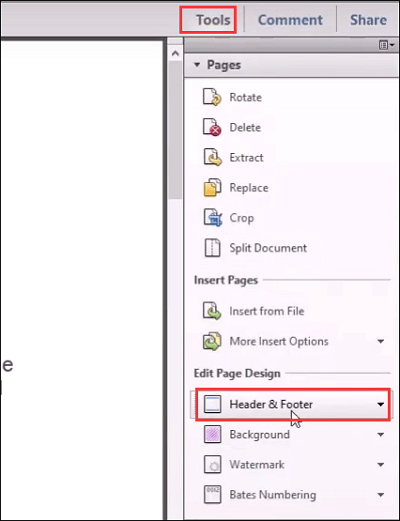 Step 3. In the drop-down menu, click on "Remove" and select the "Yes" option in the following window.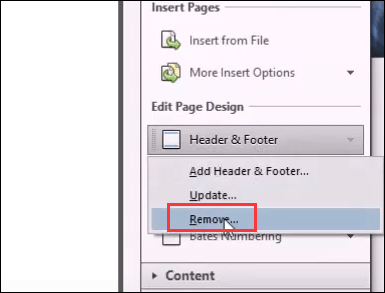 Step 4. Once done, you will find that your PDF document does not contain page numbers.
Renumber or Change PDF Page Number using Adobe
Step 1. Open PDF with Adobe Acrobat on your computer.
Step 2. Click "Page Thumbnails" to open the page thumbnails panel on the left. Next, select the "Page Labels" from the drop-down menu.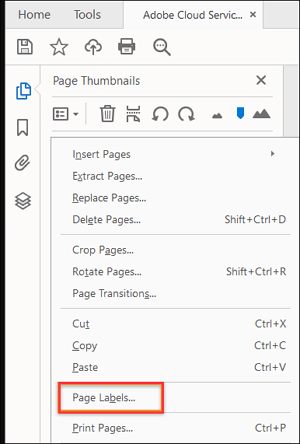 Step 3. After that, you will see the "Page Numbering" dialog box, and here you can renumber your PDF pages according to your needs.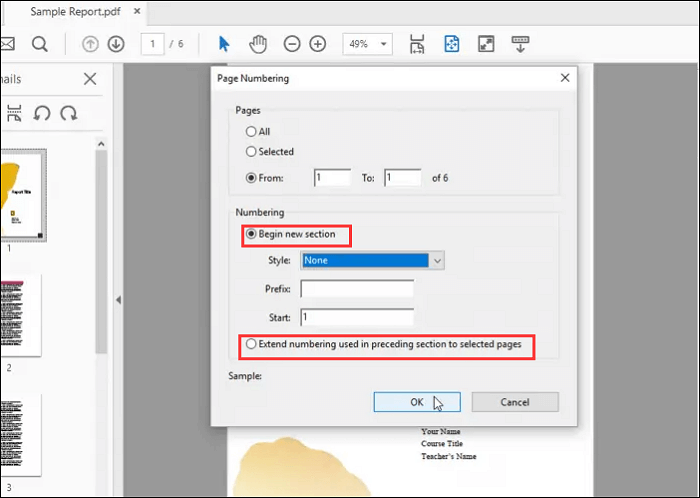 Add Page Numbers to PDF with Acrobat
Step 1. Open PDF with this program, click "Tools" > "Edit PDF" > "Header&Footer".
Step 2. Select the font, size, etc., and place the cursor on the appropriate site to insert the page number.
Step 3. Click the "Insert Page Number" button, and then click "OK". That's it!
The Bottom Line
On this page, we have shown you detailed tutorials to manage the page numbers in your PDF document with both Adobe Acrobat and EaseUS PDF Editor. Both of them can help you get your work done.
But compared to Adobe Acrobat, EaseUS PDF editing software is cheaper with almost the same functions. So if you just have a low budget, you can give this program a try!
About the Author

Jane is an experienced editor for EaseUS focused on tech blog writing. Familiar with all kinds of video/PDF editing and screen recording software on the market, she specializes in composing posts about recording and editing videos. All the topics she chooses are aimed at providing more instructive information to users.