How to Convert PDF to XLSX on Windows/Mac/Online
If you need all the data of a PDF file on a .xlsx file, you can copy-paste the PDF content one by one, but it will waste so much time. So you may wonder that how to do the task quickly?
Actually, it is easy! You can convert PDF to xlsx. Converting the file allows you to get the original content of the PDF file and use it on an Excel file. Next, we will show you how to create a .xlsx file from PDF without any hassle.
How to Convert PDF to XLSX Online Free
#1. Small PDF
Small PDF is a web-based converter that allows us to convert PDF to xlsx online. All the user needs to do is drag the file and wait for the conversion to finish within a couple of minutes. Yes, even when the file has a considerable size, it is thanks to Small PDF that it can efficiently process files up to 5 GB.
There is no need to worry about accuracy because Small PDF has teamed up with Solid Documents to ensure the document's accuracy. Their OCR is constantly updated, so it will help deliver the latest figures as accurately as possible.
Step 1. Upload file to Small PDF. You can upload files from various locations, from our device to a cloud-sharing system.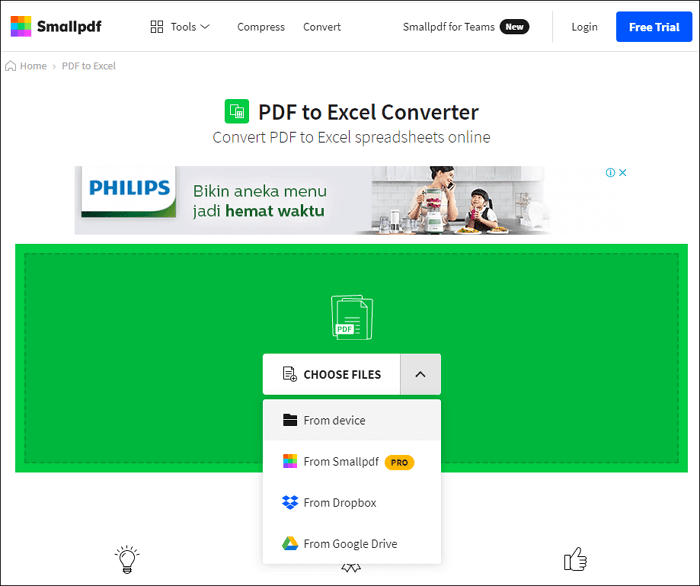 Step 2. Pick Convert to Excel. If you prefer using OCR, you will need to use the paid version.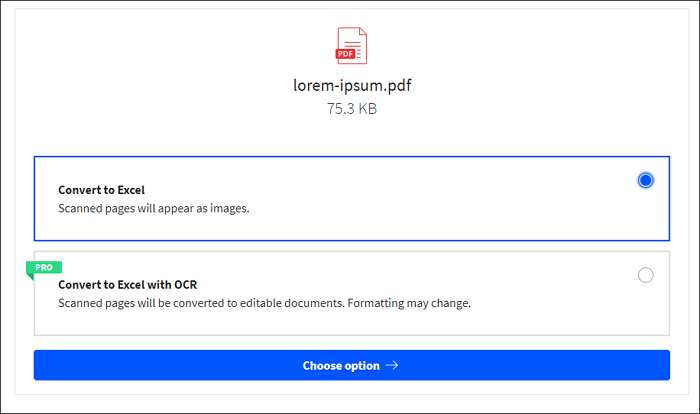 Step 3. Download the converted file. Like the first step, you can save it in various locations.
#2. PDF2go
PDF2go is another web-based software that lets us convert PDF to xlsx on the go. It offers the drag-and-drop option, allowing us to upload our files to their website seamlessly without lots of steps.
What makes it different from the first software is the steps done for the conversion. The first website offered has the actions done during conversion. In PDF2go, you tweak the conversion before conversion, from changing the file type to how you convert it (OCR or not). Once you're done with the setting, the software will quickly convert the file according to how it was set previously.
Step 1. Drag the file to the website. You can also upload from cloud-sharing websites and through an URL.
Step 2. Tweak the setting of the conversion according to what you want. Then, click "Start".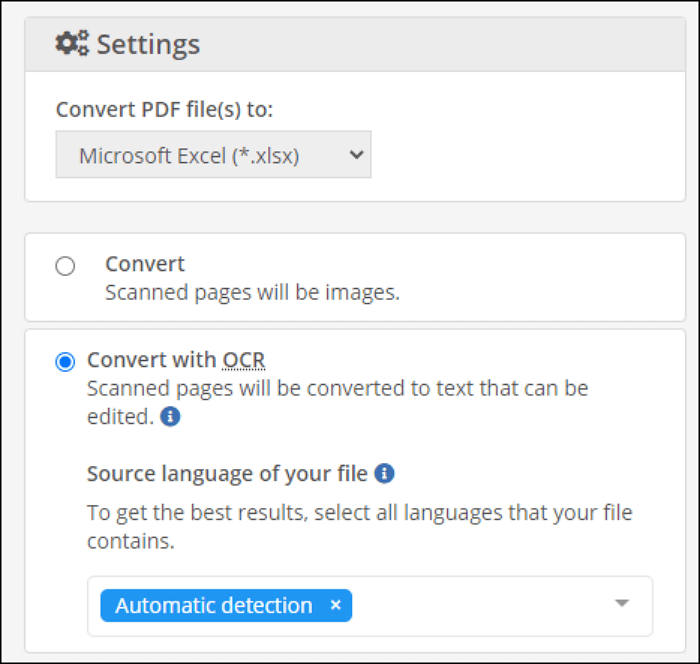 Step 3. The file will automatically download, or you can save it manually.
How to Change PDF into XLSX Format on Windows
If you have Windows as your device and would like to convert PDF to xlsx, one of the recommended software to use is EaseUS PDF Editor.
It is a PDF editing software that offers various features to enhance your PDF editing experience easier. One of the main features offered is its conversion. The software can convert PDF files to xlsx files, but it provides more conversion than that. Besides xlsx, you can also convert files to doc, ppt, and HTML files.
If you want to convert PDF to image, fret not because this program allows you to do just that. It allows you to convert PDF files to image files such as Bitmap, JPEG, PNG, GIF, and TIFF.
Stunning features:
Step 1. Launch EaseUS PDF Editor and click on the "Open Files..." button to import the PDF file you want to convert to Excel.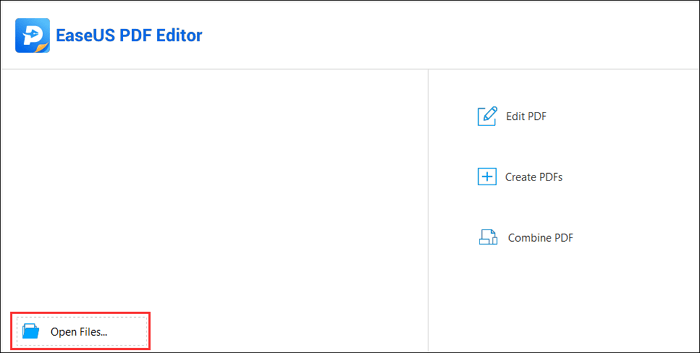 Step 2. Navigate to the "Convert" tab and many options will appear. Select "To Excel" to start the converting.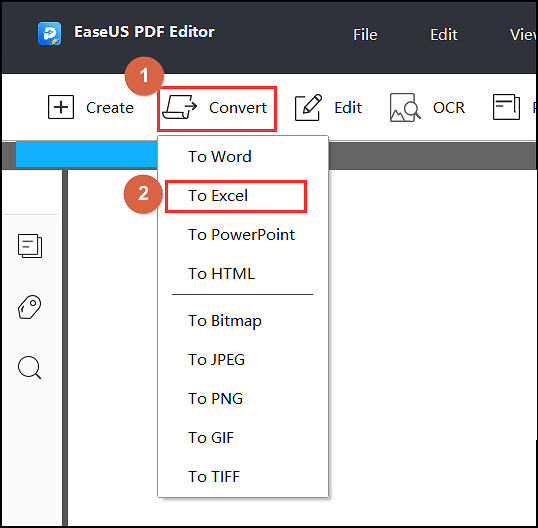 Step 3. Once done, the converted Excel document will be saved to your computer.
How to Convert a PDF to XLSX on Mac
The converter by Cisdem is specifically created for Mac. The download installation file might be huge, but the result is worth the download. Once you have the software, you can easily convert PDF to xlsx, whether in bulk or individually. To make it even better, users can do everything quickly at their fingertips. There is no need for you to wait for the conversion for a long time, as everything is done in a matter of minutes.
Step 1. Upload the file on the software by dragging it to the software.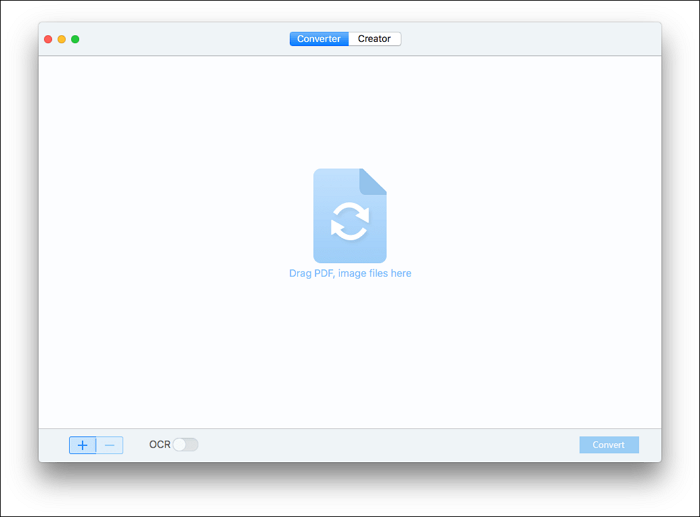 Step 2. Customize the conversion to match your needs.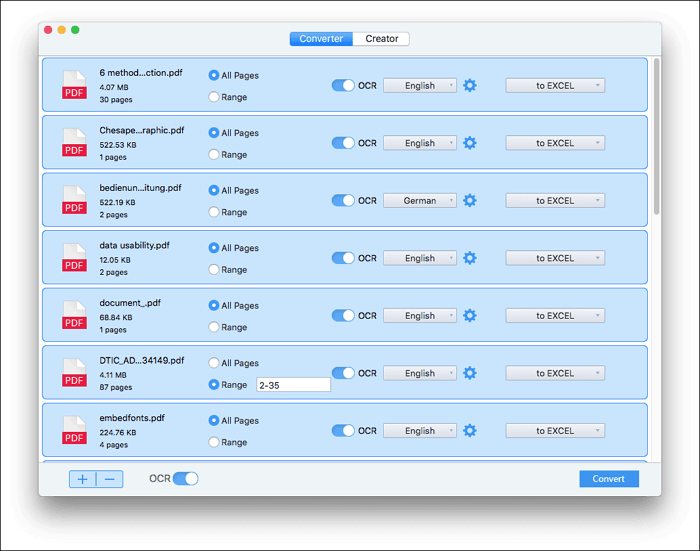 Step 3. Once the customization is good, click "Convert". After the conversion is done, find the file in the destination folder.
The Bottom Line
PDF is great, but there are times where we need to use the unmovable data of PDF on our Excel files. When such a situation arises, we have no choice but to convert PDF to xlsx. For a flexible converter that offers lots of features, we recommend EaseUS PDF Editor for more effortless conversion needs.
About the Author
Melissa is a sophisticated editor for EaseUS in tech blog writing. She is proficient in writing articles related to screen recording, video editing, and PDF file converting.