How to Rotate Page in Word [Updated in 2022]
There could be many times that you receive a file with the wrong page orientation. To view and read the pages conveniently, you'd want to rotate them as you need. Now Microsoft Word provides the orientation option to rotate the pages, but it can be tricky. So, there is a different way to rotate pages in MS Word. You can rotate a page with "Page Setup" dialog without affecting other pages. To know the detailed steps to rotate page in Word documents, keep reading this post. 
How to Rotate Page in Word Documents
You can rotate a page in Word by using the program's "Page Setup" option. It will take only a few steps to complete the task. Here are the steps to rotate a page in Word.
Step 1. Open the Microsoft Word document on your PC. Select the page content you want to rotate by pressing "Ctrl" + "C" on your keyboard. If you don't select the page content, nothing will appear on the page setup dialog.
Step 2. Go to the menu bar and click on the "Layout" option. You will easily find the "Page Setup" group.
Step 3. In the "Page Setup", click on the "Orientation" tab. Here, you'll see two options "Portrait" or "Landscape." Choose one according to your requirements.
Step 4. After choosing the orientation of your page, head over to the last section. Click on "Apply To", and a drop-down will appear. Now, click on "Selected Text" from the options and press "OK". You will get your page rotated.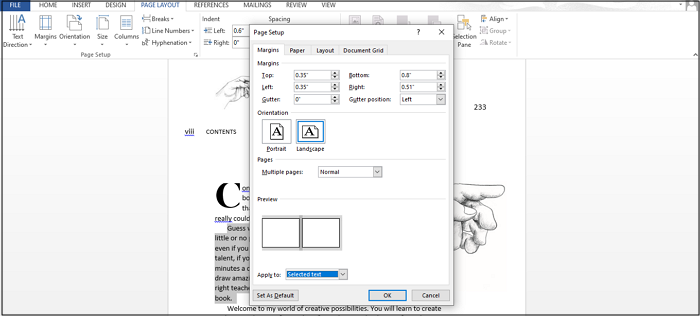 How to Rotate PDF in Microsoft Edge
Rotating PDF is a unique feature of Microsoft Edge, and it is pivotal for those who always use PDF. If you want to know how to rotate a PDF in Microsoft Edge, check this article out!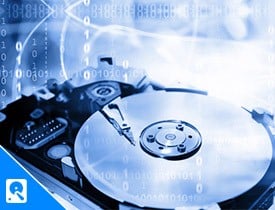 Advantages of Using a PDF Over a Word Document
Microsoft Word is essential software that allows users to type in their own content and create new documents. This software offers many tools that you can use to make your files more satisfying. For example, if you want an appealing Word document, you can insert an image into it and customize that image freely, including copy,  replace, and rotate it. 
However, every coin had two sides, and the Word document also comes with some disadvantages. Word has speed issues as compared to other competing products because of fewer updates. The Program has a crowded interface, and sometimes it's hard for you to find out the tool when you need it badly. That is why more and more prefer to use PDF files in their business instead of Word.
The PDF file format has nifty advantages over the Word file format, and for many good reasons. This post will discuss why it's better to use PDFs than Word documents.
PDF files are safe and secure. You can attach a password to the file so that an unauthorized person can't access it. 
With a good PDF editor, you can decrease the PDF file size without losing quality. It will be convenient to store it and send it to others.
Many people prefer PDF file format because of the authenticity it offers. No matter where you're viewing the file, it'll always display the data accurately. Your data will remain secure whether you used images, tablets, or vector graphics in PDF files.
Those times were troublesome when users received files that weren't compatible with the software installed on their devices. PDF files are compatible as the user can open them in any PDF reader on Windows PC or Mac.
Last but not least, PDF files also enable the users to merge and combine files with ease.
How to Manage a Document in PDF Format
EaseUS PDF Editor is a great program that can help you deal with different tasks for managing a PDF document. Whether you want to edit PDF files or convert PDF files, the software offers many excellent tools.
If you're having difficulty managing PDF files or images, EaseUS PDF Editor would be of great help. The software can help you combine different files into one PDF and organize it as per your needs. The PDF files won't take much space on your PC as you can reduce the file size without losing the data.
For those who want to manage their PDF files securely, EaseUS PDF Editor would be an ideal choice. The software allows you to protect the files with a password. So that only people who get the permission can access the files.
Main Features:
Create PDFs from documents like Word, Excel, and PowerPoint
Annotate PDF files with lines, arrows, and shapes
Sign the PDF with e-signature
Those are not all its features, and if you want to know more about it, you need to download it and try it on your own. Click on this button and get it for free now.
Steps to Edit a PDF with EaseUS PDF Editor:
Step 1. Launch EaseUS PDF Editor and import the PDF file you want to edit. You can click on the "Open Files..." button to do that.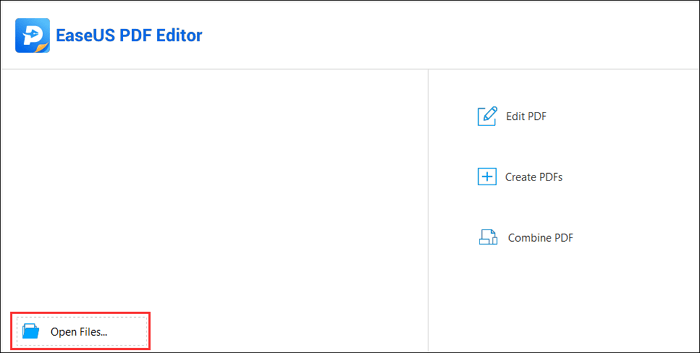 Step 2. If you want to edit the text and images in the PDF, click on the "Edit" button, and there are many options for you. It allows you to insert or remove the words and pictures freely, and you can also adjust the font, size, color of the PDF text.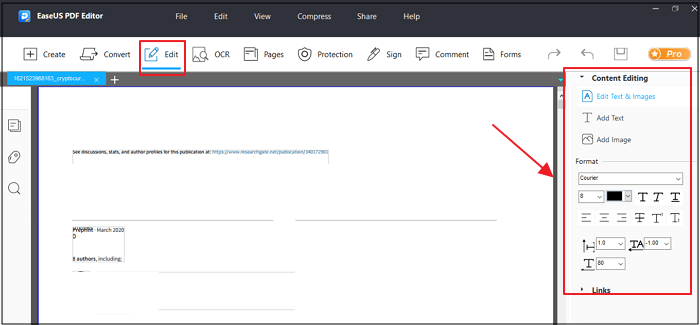 Step 3. More tools are available under the "Pages" option. This versatile software supports deleting, extracting, cropping, rotating the pages with ease. You can add many elements to the PDF, including header & footer, background, watermark, etc.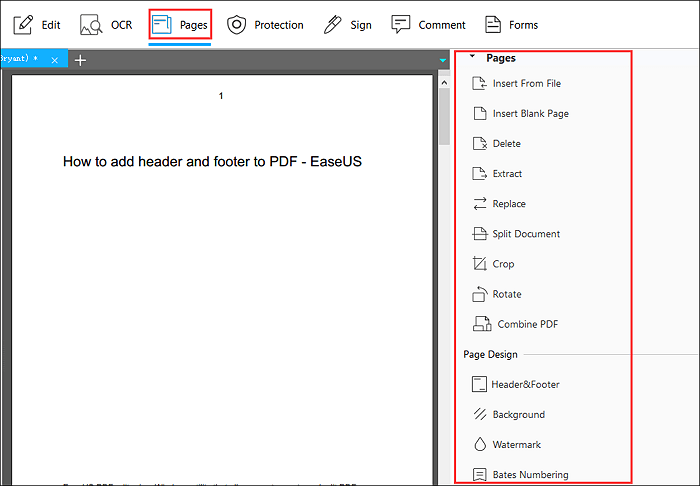 Step 4. After editing, you can choose to encrypt the PDF with a password, sign the PDF with an e-signature, or add comments to it. Then, click on the "File" button and select "Save" or "Save As" to preserve the changes you made to the PDF.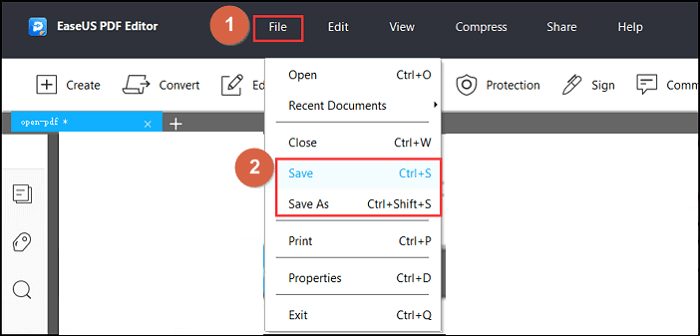 The Bottom Line
Whether you work on Windows or Mac, you can deal with the problem of rotating pages in Word. The steps mentioned above to rotate pages will save time and are easy to follow.
For people who want to create quality documents, PDF is a great format to start. And Windows users can manage their PDF files using the EaseUS PDF Editor. As the name suggests, the software is a go-to program for various PDF-related tasks.
About the Author

Crystal Chen is very interested in technology products. Experiencing many technological applications like video editors, screen recorders, and PDF editors, She is willing to solve users' issues through writing tech-related articles. Through her words, you can find various solutions to solve one problem.