PDF to Word Converter Free No Sign Up | Six Online Tools
 Update:

Recently, Microsoft is making a change to its Microsoft Office branding. Microsoft Office is being renamed by Microsoft 365. After the official renaming, our article content will be updated accordingly.
PAGE CONTENT:
One of the most widely utilized file formats today is the PDF format. It is extensively utilized in the real estate industry and is frequently found in classrooms, small companies, and even homes. Word documents have always been simple to save to PDF files. The same isn't true when you convert PDF to Word documents, though. Consider using one of the free PDF to Word converters if want to convert your PDF without losing the original layout.
One of its benefits is no need to retype characters while using PDF to Word Converter. Imagine altering the contents of a lengthy PDF document where all the information and content are crucial to you. However, the PDF documents cannot be freely modified. These PDF converters mentioned below will allow you to edit PDF documents by converting them to Word.

Top 12 Word to PDF Converters Offline/Online [Free Download]
After we finish writing something in Microsoft Word, there would be a troubling problem: how to ensure that others will not change the contents and formats of this Word document? You can choose to transfer the file safely or even set a password for this file.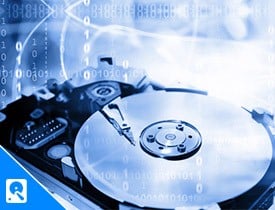 1. EaseUS PDF Online
EaseUS PDF Online is one of the finest and most reliable PDF converters that supports multiple file conversions in a single place. It offers incredible capabilities such as fast conversion, free PDF to Word, and no size limit. Additionally,  it is a complete tool that can convert PDF to Excel, Word, PPT, JPG, and vice versa. Moreover, you need to sign up or register yourself before you start using the tool.
EaseUS PDF Online gives its customers the versatility to use it anywhere. Since it's an online tool, you can use it on Windows, macOS, Linux, and more. Furthermore, EaseUS PDF Online ensures your data safety and security.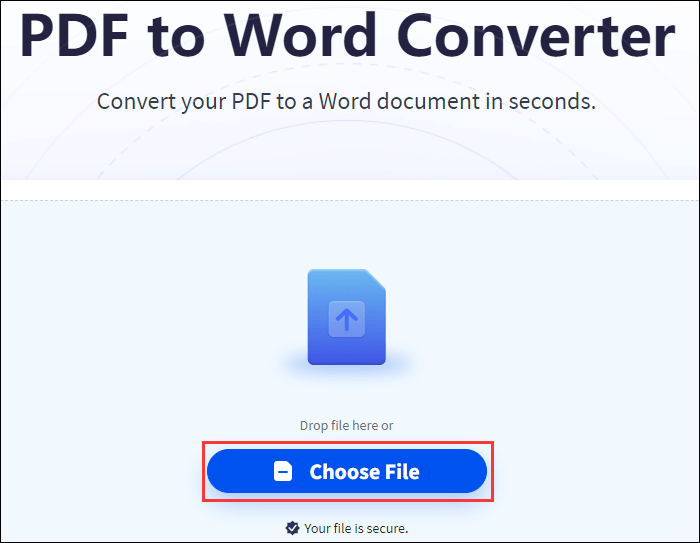 Here are the steps to use this online tool:
Step 1. After opening the website, use the "Convert" button in the toolbar and choose whether the file should be converted to PDF or PDF. Then, choose the file you want to use and push it up.
Step 2. The transformation has begun, and a bar indicating its progression has shown.
Step 3. When done, you can save the converted file to your computer by clicking the "Download" button.
2. Adobe Online Tools
You will receive an editable version of the original document that is an identical reproduction of the original with no margin or alignment errors. The process of converting is likewise quite simple. You can pick a file from the website's home page by clicking that link, or you can drag & drop the file you wish to convert.
After selecting one, Adobe will start the conversion automatically. You can choose the place on the device where you want to keep your editable Word document. Additionally, the premium edition can rotate or divide PDF files, convert Microsoft 365 files, and convert HTML to PDF.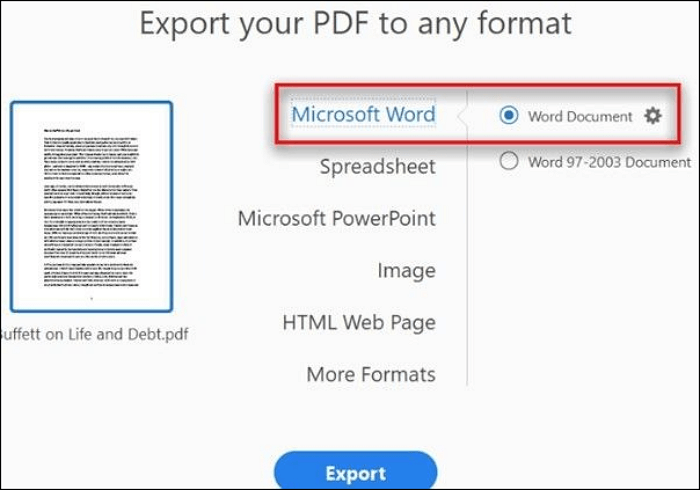 The following steps will guide you to use Adobe Online Tools:
Step 1. Launch Acrobat and load a PDF. Click on the "Export PDF" button.
Step 2. Select "Word Document" while working with Microsoft Word as your exporting option.
Step 3. Then choose "Export". The Acrobat Word converter would immediately begin character recognition when your PDF includes scanning text.
3. PDFConverter Online
PDFConverter is the best PDF to Word converter. Don't be fooled by PDF Converter's unassuming exterior; its simple and efficient PDF converting capabilities have drawn a sizable and committed user base.
The program converts PDF to Docx/Doc or any other format using the time-tested two-step process. But its greatest strength is the lengths it will go to protect a user's file or document. When converted to PDF, your files are secured with 256-bit SSL encryption. It also deletes your file from its database whenever you're done with it.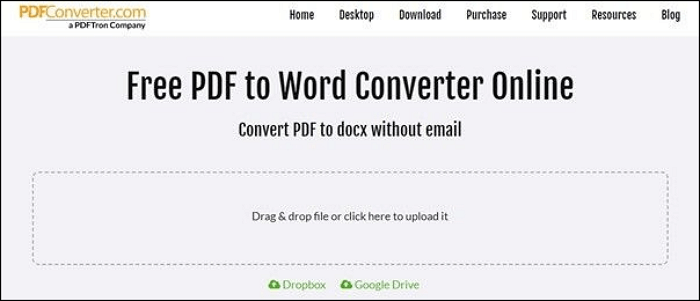 You can refer to the following steps to use PDFConverter Online:
Step 1. Upload your PDF by dragging and dropping it into the upload box above.
Step 2. Any PDF can be imported for conversion if it is already saved in the cloud; to do so, choose the "Dropbox or Google Drive" icon.
Step 3. When the process is finished, you can save the converted document to your smartphone or computer by clicking "Download file".
4. Docfly
The best tool for converting and accessing PDF files from anywhere is Docfly PDF. DocFly excels in converting PDF files into editable word documents because it is cloud-based and sophisticated. You can store converted files in DocFly and access them from anywhere globally by using it as your database.
The application is also quick, safe, and produces impressive-looking word documents. Your security and privacy are very important to DocFly. Your data is stored in first-rate data centers that Amazon.com manages.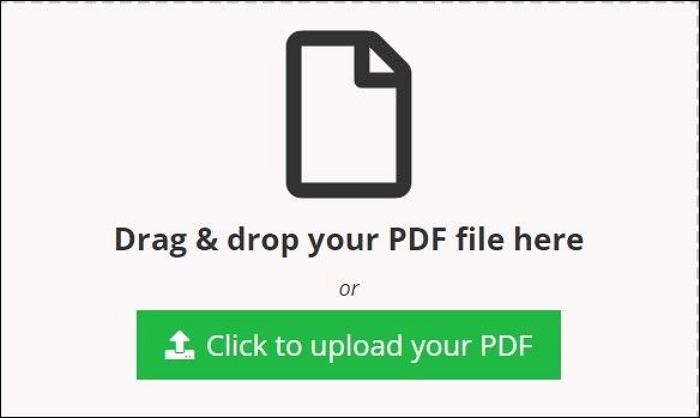 How to use Docfly:
Step 1. Drop your PDF document in the space provided up top or tap the "Click to Upload your PDF" button.
Step 2. Then, click on the "PDF conversion" button.
Step 3. You can save the converted file on your computer.
5. Soda PDF
For straightforward PDF processing, Soda PDF is the best choice for you. Soda PDF is a fantastic premium PDF processing tool for conversion and compression. The utility has a vibrant user interface that makes it very simple to do the conversion, compression, and other PDF-related activities.
The highly potent utility converts your file quickly without sacrificing quality. It has cutting-edge features that are especially intended to boost productivity. It does come with a premium price, but when you think about what you get in return, it is well worth it.

Look at the steps to use Soda PDF:
Step 1. Visit the Soda PDF website. From the main page, choose "Online Tools". To read further, choose the "More" option.
Step 2. Choose "Convert PDF to Word" from the menu and drop the PDF you want to edit into the drop zone.
Step 3. Once your conversion file is ready, you can save it and open it in your preferred web browser.
6. Easy PDF
Easy PDF contains 15 utilities in one. You can convert any number of files for nothing and anonymously. Easy PDF is a top choice for anybody looking for the greatest document-handling software because of its features and functionalities, which are highly helpful and simple to use.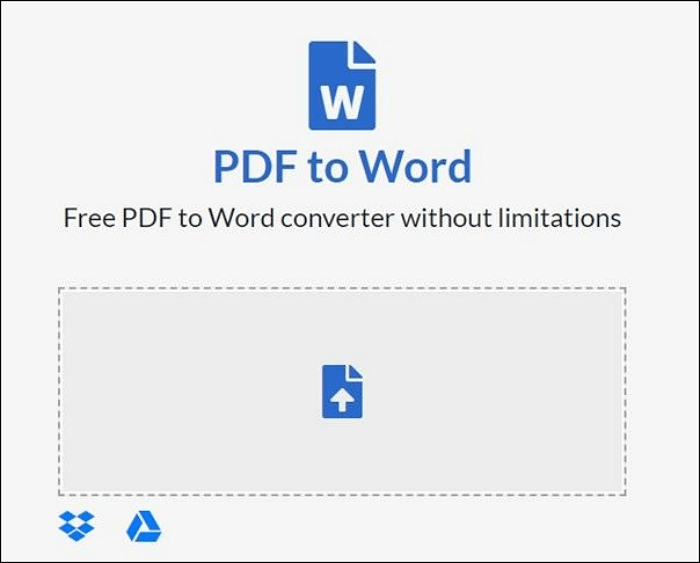 Here are the steps to use this online tool:
Step 1. You can convert your PDF to Word online for free with this helpful tool. Whether stored on your computer, in Google Drive, or in Dropbox, the PDF can be uploaded directly.
Step 2. After the Upload, the conversion will begin immediately.
 Notice:

Scanned PDFs can be converted similarly to any other uploaded PDF.
Step 3. If the uploaded file is scanned, PDF to Word will recognize that fact and use its in-built OCR engine to transform the scanned images into text in Word.
Conclusion
Despite their importance, the biggest drawback of PDF files is that they cannot be edited. For this reason, the PDF above to editable Word converter free no sign-up solutions are crucial. You can easily choose the converting software if you carefully consider our recommendations.
Always remember that the greatest tool for you is a speedy one that ensures file security and does not impair the original document's quality. If you're looking for a robust and sophisticated PDF processing program that offers benefits beyond simple conversion, EaseUS PDF Online is our recommendation.
FAQs on PDF to Word Converter Free No Sign Up
To help you know more details on Word to PDF converter free on sign up, we have provided three related questions and answers about this topic below:
1. What is the safest Free PDF to Word Converter?
EaseUS PDF Online is easy to use and free. You won't have any trouble turning a PDF file into any other format or turning a file in another format into a PDF.
2. How do I make a PDF editable in Word?
Step 1. Launch Microsoft Word and open the file.
Step 2. Click "Open" after starting Word.
Step 3. Choose the PDF file you wish to convert to a Word document from the file browser.
Step 4. Revise the document. By moving forward, Word transforms your file into a Word-editable format.
3. Does Windows 10 have a PDF-to-Word converter?
A built-in print driver in Windows 10 allows for converting documents to PDF. It is also really simple to use.
About the Author

I'm glad you can find my post. I hope my article can help you a lot. If you have any questions, please feel free to contact me!