How to Convert PDF to VCE Easily | Ultimate Methods
 Update:

Recently, Microsoft is making a change to its Microsoft Office branding. Microsoft Office is being renamed by Microsoft 365. After the official renaming, our article content will be updated accordingly.
The Visual CertExam Suite, which contains Visual CertExam Designer and Visual CertExam Manager, builds VCE files. It's a collection of possible questions and responses that might be used to create a certification test. Several organizations, including Cisco, Microsoft, and Nortel, use this technique to certify technical staff.
Since CVE files are built using specific software, we can only use the particular software to open the file. It might be a hassle for some, considering how there are times when we have the exam files in the form of PDF or other formats.
If you have your exam field in PDF, you are in luck. There are several best PDF converter programs that can help us to convert PDF to VCE easily, be it offline or online. Scroll down to find out more!
How to Convert PDF Exams to VCE File Offline
For those who want to convert PDF to VCE easily, one of their solutions is Exam Formatter. As its name stated, the software's purpose is to format PDF in such a way that it is converted to VCE.
What makes Exam Formatter amazing is how it supports every aspect related to PDF. Do you want to import the PDF directly? Yes, it's possible. What about importing the image from PDF? That's also possible. Do you want to extract images from PDF? Also possible. You can also open locked PDFs too! Doing this helps you access the PDF without removing the protection.
VCE's format itself is also tweaked by Exam Formatter, and the software helps users to automatically number questions. If you want to edit it with another format, you can customize it and change it with just a few clicks.
How to Convert PDF to VCE using Exam Formatter: 
Step 1. Launch Exam Formatter and upload the file by clicking File > Menu > Import.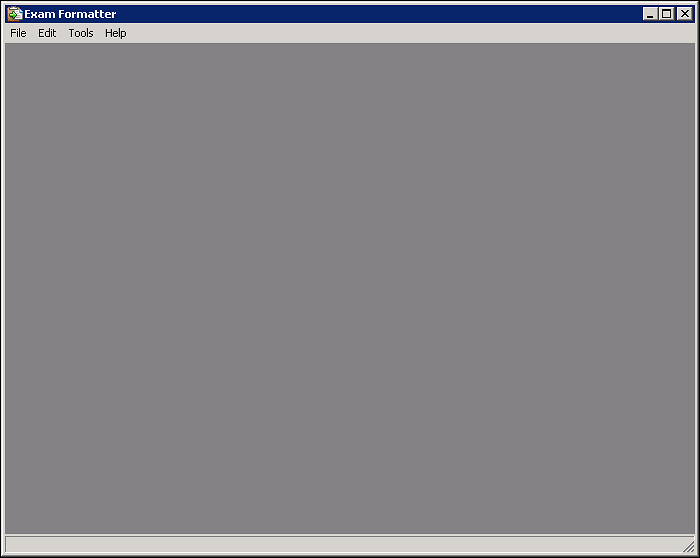 Step 2. The text is supposed to be divided into questions. If not, you can do it manually (Step 3 - 5).
Step 3. Find the question, go to File > Settings, and find "Question number format.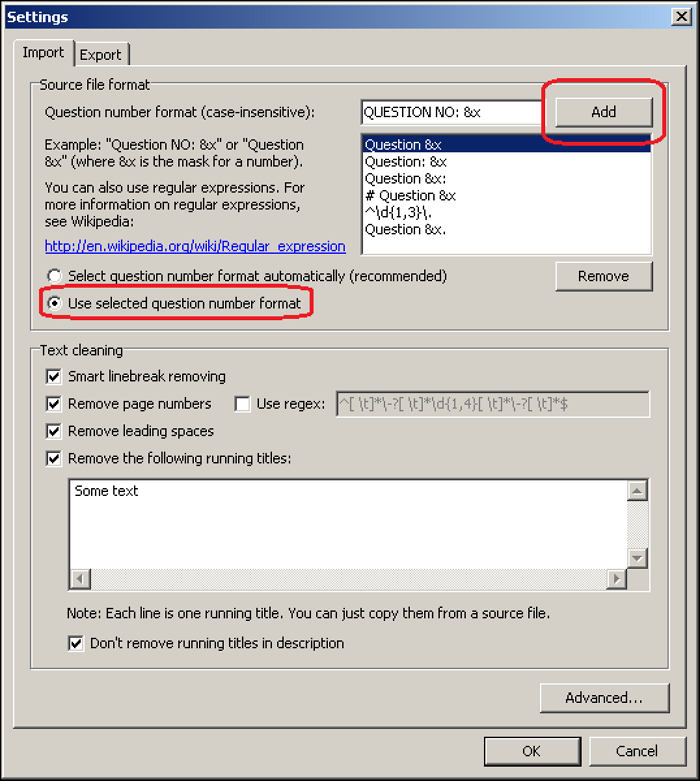 Step 4. On "Question number format," choose Use selected question number format" and use question number string, except that you replace the numeric value with &x
Step 5. Go back to the text and copy the targeted title.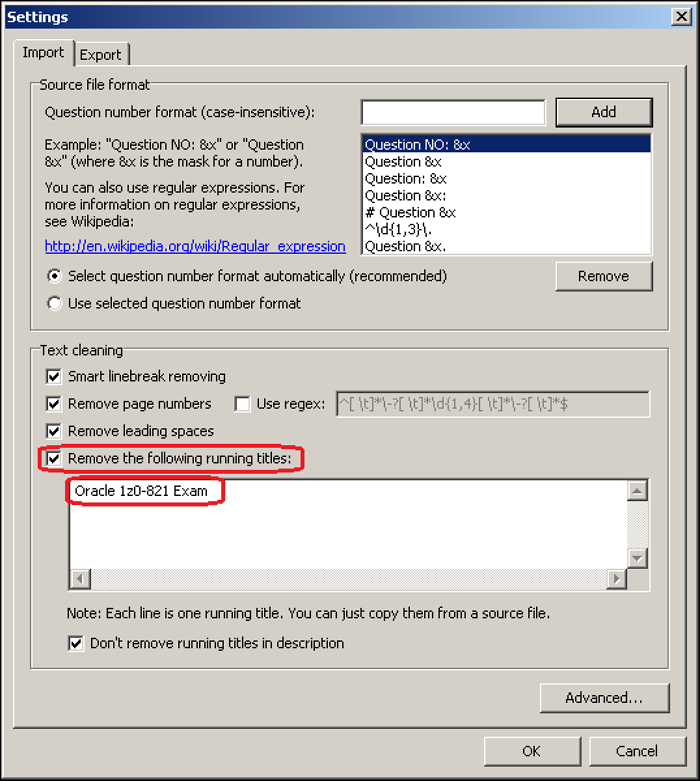 Step 6. On the clipboard, choose "Remove the following running titles." The running title will be removed, and the text is automatically divided into questions. 
Step 7. Once all the necessary editing is done, please go to File > Save As, and write the new name you desire with the output in RTF. Continue the conversion by clicking "Save."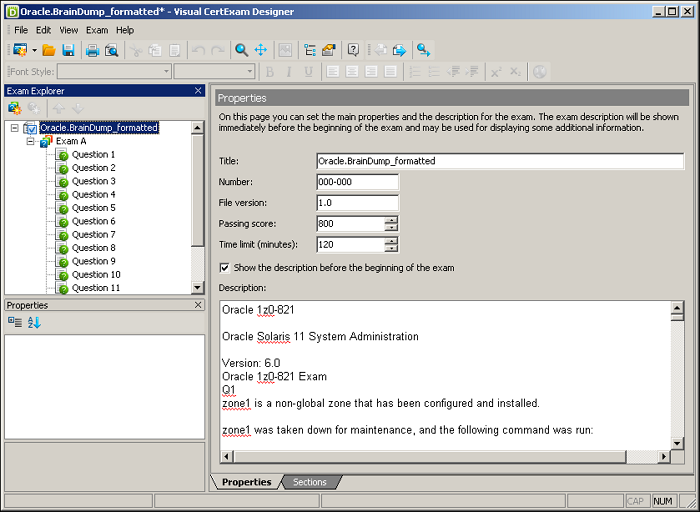 Step 8. Once the steps above are done, Visual CertExam Designer will pop out (assuming you already have it). 
Step 9. Go to File > Save As again, but now you save the file as VCE. Congratulations, your PDF is in VCE now.

Data Recovery is not a challenge anymore. EaseUS serves as a dependable data recovery application to retrieve lost data within simple clicks.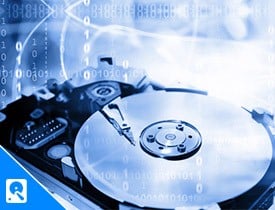 An All-in-One Solution for Your PDF Converting and Editing Needs
Do you want to edit the PDF before you convert the PDF to VCE? If you want an all-in-one solution for editing or converting, then EaseUS PDF Editor is the solution for you.
This software enables us to do a wide range of tasks, from A to Z, simple. You can add signatures, password-protect the document, change the structure (for example, by adding strikethrough), and many more. You don't have to worry if the document isn't in English because the PDF editor supports a range of languages. EaseUS PDF Editor can modify existing PDF files as well as produce new PDF files from scratch.
In addition to being a PDF editor for Windows, it includes a converting tool. It distinguishes itself from other converters by the number of files it can convert. The software can convert PDF to JPG, Bitmap, PNG, GIF, and tiff images as well as Word, PowerPoint, Excel, and HTML pages.
EaseUS PDF Editor
Edit PDF files as you like, including adding text, watermark, images, etc.
Create new PDF files or edit existing PDF files
Allow commenting, bookmarking, or highlighting PDFs while viewing
Convert PDF to document or vice versa without losing formatting
FAQ About Converting PDF to VCE
Since VCE is a file that's hard to come by sometimes, there are some common FAQs users tend to ask about it.
1. How do I open a VCE PDF for free?
There is plenty of software that offers the option to open VCE, but most of them tend to be paid software. If you want to open a VCE or PDF file for free, the best option would be the free Exam Formatter
2. How do I VCE a file?
The answer to this question is Exam Formatter since you can open and convert files using the said software. However, if you want to use another VCE opener software, you need to Google the said keyword: "VCE Exam Simulator." You will see a list of software once you do that, though not all of them are free.
3. Is there a free VCE player?
There are, although it's a bit hard to find them. You can use software such as Avanset, Examsnap, and others. The key to search this is to search the keyword "VCE player free" on Google.
The Bottom Line
If you want to convert your PDF to VCE, you have no worry since converters like Text Formatter do the job well as long as you do the proper steps.
If you want to edit the files first though, the suggested software would be EaseUS PDF Editor. By using the editor, you've saved yourself time because it has everything you need as a great editing tool. Are you ready to edit your PDF now?
About the Author

Jane is an experienced editor for EaseUS focused on tech blog writing. Familiar with all kinds of video/PDF editing and screen recording software on the market, she specializes in composing posts about recording and editing videos. All the topics she chooses are aimed at providing more instructive information to users.