Top 9 PDF to Flipbook Converter in 2022
Digital Flipbook is an interactive way that marketers can use to publish content online. Online Flipbooks provide the best experience to users with extra elements like videos. Because of the growing popularity of Flipbooks, there are tons of PDF to Flipbook converters.
So, if you want to create engaging content, it's best to look for a PDF to Flipbook converter. Now, you might think about finding the best one, but you don't need to worry. In this guide, you'll learn about the top 9 converting software.
Read also: Best PDF Converter in 2022
#1. 1stFlip
Compatibility: Windows/Mac
1stFlip is a digital HTML5 converter that will convert your PDF to Flipbooks. A user can make conversion of PDF files using different interactive features. For example, the auto-flip feature enables users to create a real-book flipping effect.
With this software, you can convert PDF files to offline page flipping book formats like exe and zip. Furthermore, with the offline feature, the flipbooks are accessible for offline reading.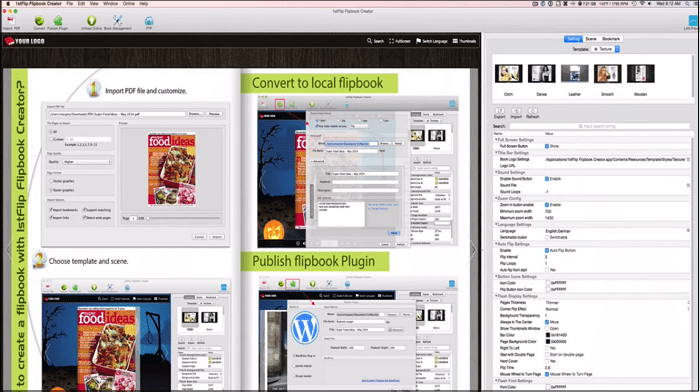 #2. Issuu
Compatibility: Windows/Mac
Issuu is one of the powerful PDF to Flipbook converters in the market, and for a good reason. This software is a brilliant choice for users who want to sell their Flipbooks in the market to make money.
It allows users to "embed" the Flipbook to their websites. In addition, with the SEO feature, one can get their flipbooks for the search engine ranking to reach a wider audience.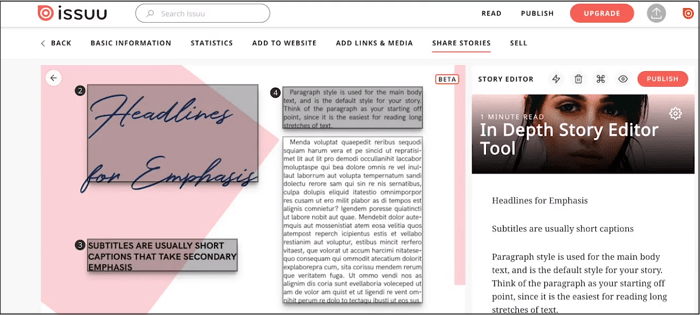 #3. 3D Issue
Compatibility: Windows/Mac
3D Issue is best for users who want to have complete control over their Flipbooks. The online converter offers instant conversion of files to provide an engaging digital experience.
One can use this software for an excellent user experience as readers can access Flipbooks on any browser. Also, the users can embed videos and images into Flipbooks for the creation of engaging content.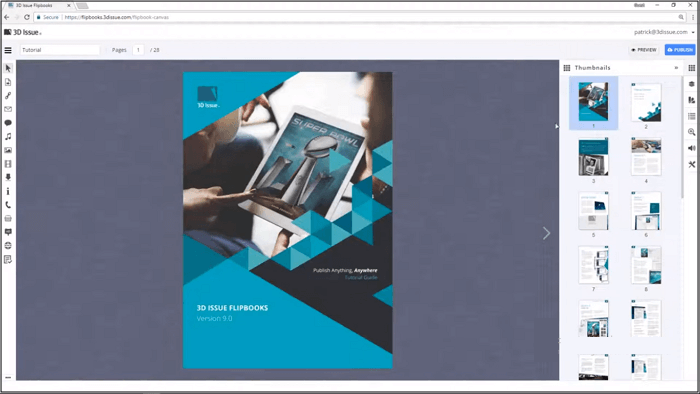 #4. FlippingBook
Compatibility: Online
FlippingBook is a professional online PDF to Flipbook converter. The software will help you convert your PDFs into interactive Flipbooks with page effects. The software is best for making interactive education materials or business brochures.
Also, it provides features like text search, password protection of content, and more. And it supports all browsers to view any Flipbook.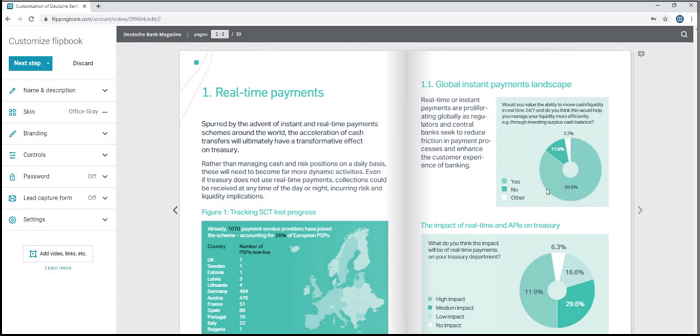 #5. Flipsnack
Compatibility: Online
The Flipsnack is a credible software for converting PDF to Flipbook. One can make engaging Flipbooks with the HTML file format by using its various features. The best thing about the Flipsnack converter is its free plan. But if you want to use features like in search or direct sharing, you need to buy its premium version.
However, it's a drawback of this online software not to support vector graphics. So, there are chances that your images and text may look blurry while zooming in.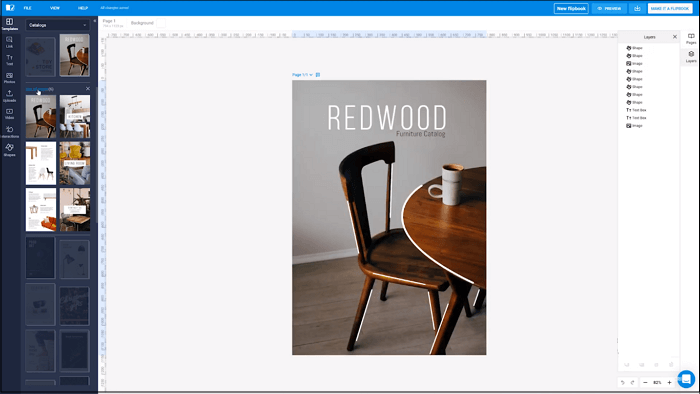 #6. Yumpu
Compatibility: Online
Yumpu is an excellent free online conversion site for converting PDF to Flipbook. A user can conveniently convert PDF files after registering their account on the site. Furthermore, Yumpu saves its users from all the complicated features and converts them into interactive Flipbooks easily.
You can't only convert the PDF to Flipbook but also edit and share it the way they want. The SEO optimization of Yumpu aims to make Flipbooks following the search engine standards.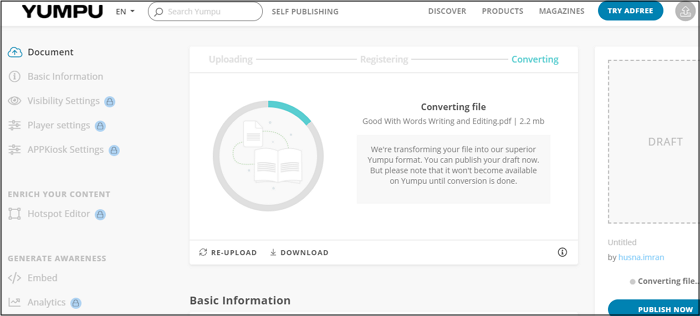 #7. PaperTurn
Compatibility: Online
For users who prefer professional yet quick-to-use software, PaperTurn is the best choice. This software offers a free trial, but for extended features, a premium account would help. 
It offers you to make attractive flipbooks using elements like images and hyperlinks. In addition, it has a fantastic feature of color palette that helps design Flipbook based on your favorite colors. Moreover, the user can also enable and disable the print/download options for their reader's access.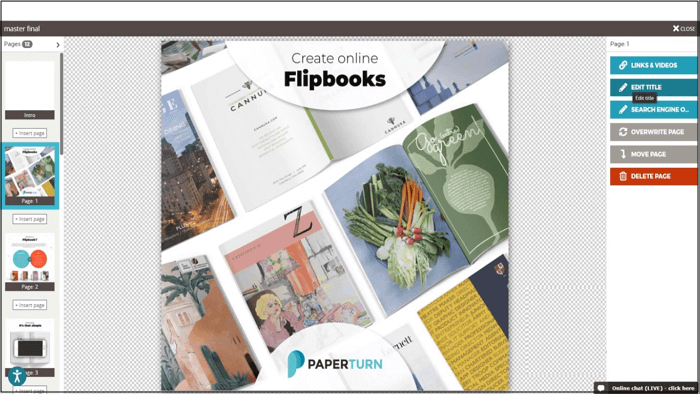 #8. Instant Flipbook
Compatibility: Online
Instant Flipbook aims to give its user the ease of converting PDF to Flipbook. Also, users can make interactive Flipbooks and host them on their websites for marketing purposes.
The fantastic features of the software offer an interactive flipbook creation along with saving time. In addition, a reader can access the Flipbook on any browser and device, including a PC and mobile phone.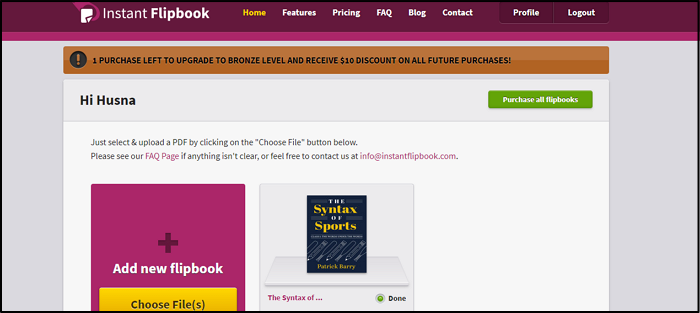 #9. iPaper
Compatibility: Mac
This software is ideal for Mac users to convert PDF to Flipbook. Moreover, iPaper offers the best features to create digital and interactive Flipbooks by adding graphics and hyperlinks. 
This converter is best for promoting your business online with Flipbooks that sell. Moreover, a user can increase sales by adding features like business icons offered by the software.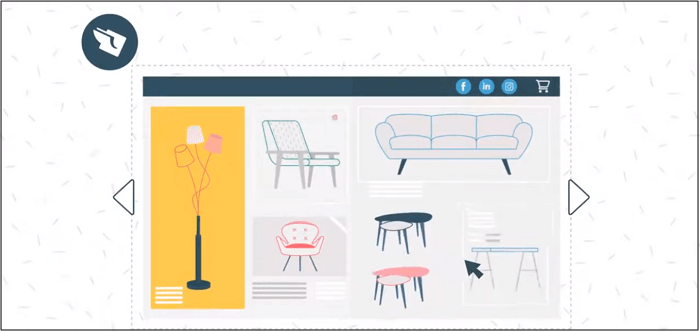 Free Windows PDF to Document/Image Converter
For Windows users who want to convert PDF to images and documents or vice versa, EaseUS PDF Editor is a perfect tool. This software not only enables users to create PDFs but to convert them into images.
One can easily make a conversion of PDF files to images and documents as per their requirements by just uploading the file in the software. Also, this program offers various editing tools to modify and manage PDF files with ease, like adding or removing text from PDF, rotating or splitting PDF, etc. If you need an all-in-one PDF editor and converter, you can try this software now.
EaseUS PDF Editor
Support different formats including doc, ppt, and png
Create, convert, and edit PDF files effortlessly
Add or remove Protection from PDF files
Provide OCR feature to make an editable PDF from your scanned one
The Bottom Line
With the digital Flipbook technology, it's easy to create visual Flipbooks from PDF files. Therefore, all the software that we mentioned earlier is best to help you with the task. But, of course, you can always choose the software that best suits your needs.
About the Author

Jane is an experienced editor for EaseUS focused on tech blog writing. Familiar with all kinds of video/PDF editing and screen recording software on the market, she specializes in composing posts about recording and editing videos. All the topics she chooses are aimed at providing more instructive information to users.