Top 10 Best PDF Reader for Windows/Mac/iOS/Android
 Update:

Recently, Microsoft is making a change to its Microsoft Office branding. Microsoft Office is being renamed by Microsoft 365. After the official renaming, our article content will be updated accordingly.
The PDF file format is more than 30 years old, but its use is still ubiquitous and growing. Thanks to the proliferation of mobile devices and cloud computing, the days of printing documents are almost over.
PDF documents make it easy to view, edit and share documents across devices. Therefore, it's important to have a PDF reader on your computer, tablet, or phone. Which is the best PDF reader? That answer depends on a few factors. This post will walk you through the top 10 PDF readers across the platforms.
PAGE CONTENT:
1. Adobe Acrobat Reader DC
Compatibility: Windows, macOS, iOS, and Android
Adobe Acrobat is the most popular PDF reader globally, and you probably used it before. It is available for free on both desktop and mobile, and it helps you view, create, and share PDFs.
While any PDF reader can do the job, but if you need to open multiple PDF files, compare them side by side, you need Adobe Acrobat Reader DC. If you plan to use it, sign up with Adobe to unlock more features, especially the sharing.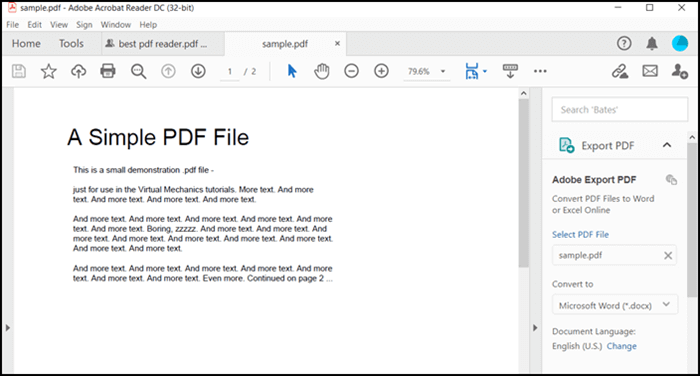 Pros:
Convert Word/PPT/JPG to PDF along with size-reduction
Fill in and sign any PDF forms
Add Stamp, digitally sign documents
Measuring tool for objects
A great PDF voice reader to read your PDF loudly
Cons:
Only useful when it comes to heavy usage
Most of the advanced features are behind a paywall
URL: https://www.microsoft.com/en-us/edge
Compatibility: Windows 10/8.1/8/7
This versatile Windows PDF reader is also integrated with the PDF editor and the PDF converter. When it comes to reading a PDF file on the computer, it provides nearly all the tools you need.
For instance, sometimes, you may want to take some notes or write down some ideas in the reading process, and this editor helps you add annotations to the PDF effortlessly. You can add lines, arrows, rectangles, or other shapes to help you understand the PDF context.
When you want to stop reading the PDF for a while, adding a bookmark to the PDF enables you to restart the reading without effort the next time.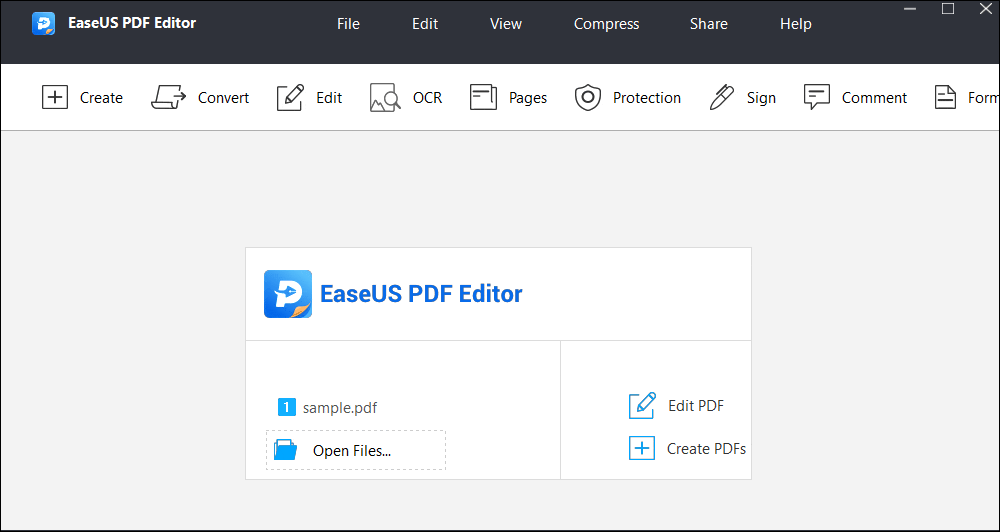 EaseUS PDF Editor
Add annotations and comments to PDF 
Add bookmarks to your PDF files
Sign PDF documents with e-signatures
3. Microsoft Edge (Windows)
Compatibility: Windows, macOS, iOS, and Android
Microsoft Edge is the new default web browser in Windows 10, and it supports PDF files right out of the box. If you need to view PDF instantly after downloading, it is the best PDF reader you have on Windows 10.
It also comes with annotation tools to mark part of the file and then save the file with those annotations. The browser also supports printing multiple pages.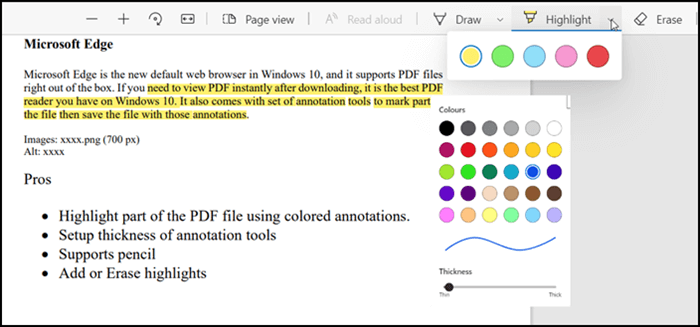 Pros:
Highlight part of the PDF file using colored annotations
Setup thickness of annotation tools
Rotate PDF files
Zoom in and Zoom out
Cons:
No option to edit the text part of the file
Cannot convert other documents to PDF files
URL: https://www.microsoft.com/en-us/edge
4. Skim
Compatibility: macOS X
It's a lightweight PDF reader for MacBook, which can also take notes. The reader supports annotated PDF papers as well. As to reading, the reader offers a one-swipe mode to enable highlighted text, add notes to each page, use it for presentation with built-in transitions.
The software supports interaction with LaTeX, SyncTeX, and PDFSync Integration with BibDesk and other third-party applications.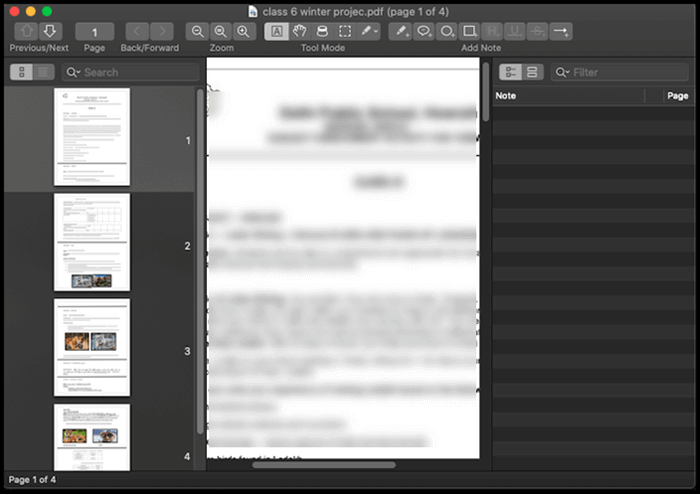 Pros:
Full-screen reading with notes and highlights
Reading bar, Zoom mode, and smart cropping
Add Bookmarks, save PDF password in Keychain
Export notes as text
Cons:
Downloading remote PDF can be a problem
Some features like bill-desk might not be useful for some
URL: https://skim-app.sourceforge.io/
5. Foxit Reader
Compatibility: Windows, macOS, and Linux
It's a mighty and feature-rich PDF editor which is available across platforms. The software offers a Microsoft Office-style ribbon menu to find anything quickly. Overall it's a great alternative to Adobe Acrobat and offers a full-featured PDF solution.
It doesn't offer any bloatware or hidden cost to operate. When opening a heavy PDF file full of images and multimedia, it performs well compared to others.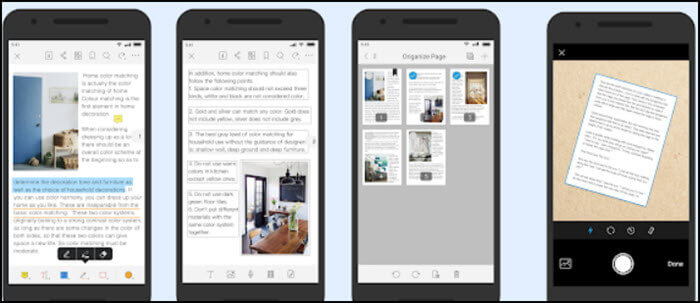 Pros:
Support form filling
Accessibility features
Signature support 
Annotation to highlight text
Cons:
The comment layout is not good
Random error opening pdf files has been reported by many
URL: https://www.foxitsoftware.com/pdf-reader/
6. Documents by Readle
Compatibility: iOS
If you are looking for a central hub for all your files, especially PDF, this fits well. Not only it allows PDF management, but it also works with documents and books.
You can also connect with external services like iCloud, Dropbox, Google Drive, import the files, and manage them. On top of this, it also offers a secure VPN to stay anonymous while downloading the files.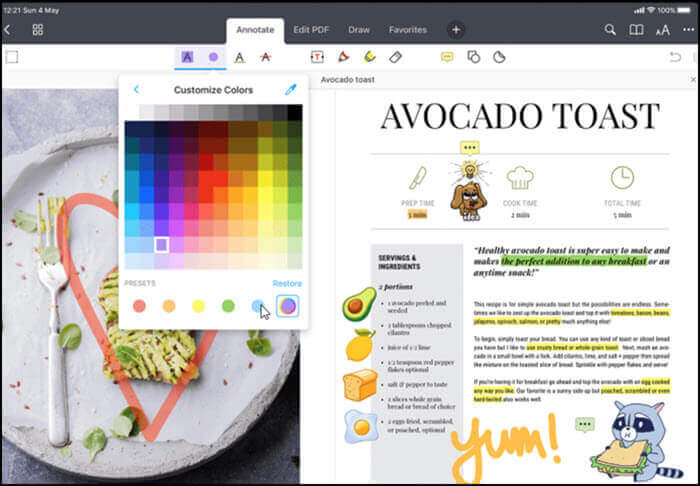 Pros:
Read books and annotate PDF files
Modify PDF text and images
Manage pages in your PDFs
Convert anything into a PDF
Cons:
Features like a music player and the option to search are not of much use
Downloading files show advertisements
URL: https://apps.apple.com/us/app/documents-by-readdle/id364901807
7. Google Play Books
Compatibility: Android and iOS
While it's an app built for Google Play Books, it equally serves as a PDF reader. You can also import your PDF files and EPUB files and manage them from a single place.
If you have multiple Android devices, it will also sync the files across. To open PDF in Play Books, make sure to share the file with it. Once imported, you can quickly view it.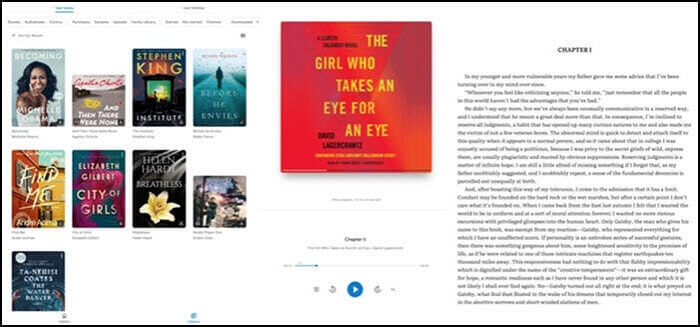 Pros:
Quickly launch PDF files
Support dictionary
Nightlight settings
Support audiobooks
Cons:
No support for annotations and highlights
Cannot lock PDF files with password
URL: https://play.google.com/store/apps/details?id=com.google.android.apps.pdfviewer
8. Apple Books
Compatibility: iOS
If all you want is a first-party app for all the PDF files on your iPhone or iPad, then nothing beats Apple Books. It is the built-in app that can manage all PDFs, eBooks and deliver an immersive reading experience.
It is also part of the books sold via the app store, and because of the integration, you also get recommendations for more books.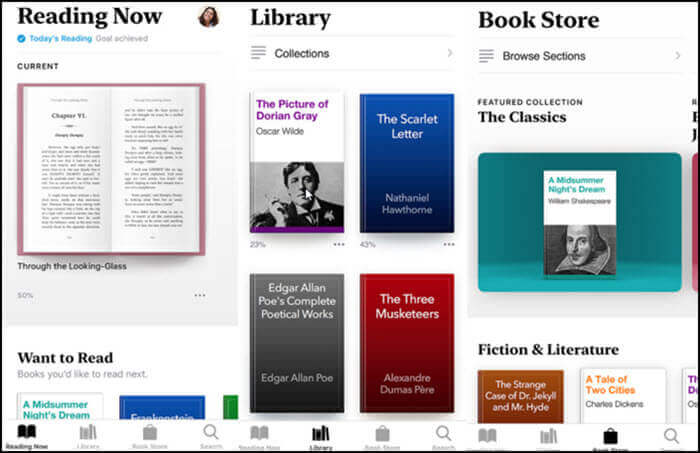 Pros:
Auto night and day mode with clear text support
Instantly open PDF from an email attachment
Sync PDF files across multiple devices
Print PDF using Air Print printer
Cons:
It could be overwhelming if all you need is a PDF reader
No support for reflow
URL: https://apps.apple.com/us/app/apple-books/id364709193
9. Xodo PDF Reader
Compatibility: Android, iOS, and PC
This PDF reader is one of the fastest ones for smartphones and is optimized for it. It can open any PDF file created using the PDF standards and supports reading and annotating, and saving as PDF.
You can also use it to open Office documents if you don't like using any other app. The app also offers PDF editing with options to sync with Dropbox, Google Drive, and OneDrive.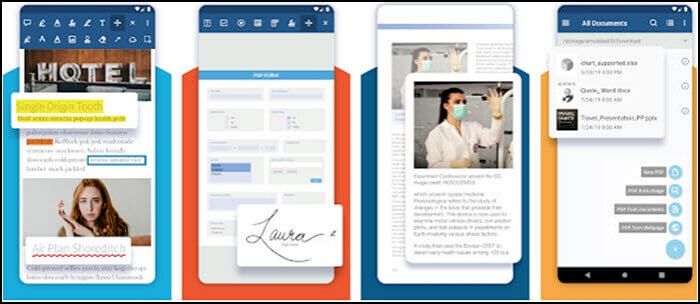 Pros:
Fast PDF viewing engine with smooth navigation
Support change of text size, crop images, print pdf files
Real-time collaboration to annotate PDF files
Tab view to manage multiple files
Cons:
No password protection
Menus are hard to find
OCR mode doesn't create PDF files
URL: https://play.google.com/store/apps/details?id=com.xodo.pdf.reader
10. Google PDF Viewer
Compatibility: Browser Extension and Android
If you do not need any extra jazzy feature but a simple PDF reader, then Google's PDF reader is perfect for you. You can read, print, and copy the text on the go with this one. The app also makes sure you get the sharpest text within a pdf.
The advantage of using this PDF viewer lies in its simplicity. If you need a PDF reader on the go, this will not disappoint you.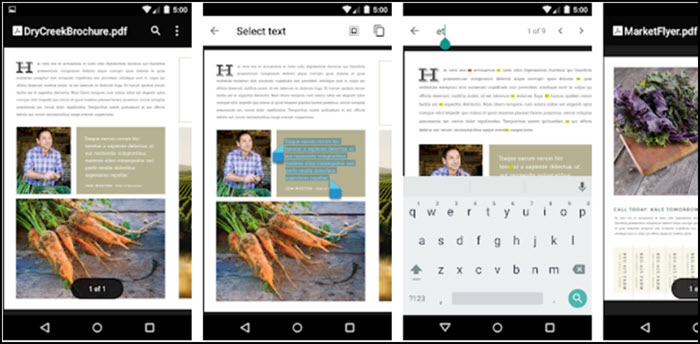 Pros:
Integration with Google Docs
Convert photos into PDF
Cons:
Not remember the last page you read
Not support other file formats
URL: https://play.google.com/store/apps/details?id=com.google.android.apps.pdfviewer
Conclusion
A PDF reader is important software to have, and what is even more important is that you can use features such as highlight text, search within PDF, add a signature, on top of everything loads up quickly.
These PDF readers are some of the best on their platforms, and some are available on multiple platforms. We recommend EaseUS PDF Editor as the most suitable one for beginners as it offers you easy-to-use tools to edit the PDF and make it more convenient to read.
About the Author
Melissa is a sophisticated editor for EaseUS in tech blog writing. She is proficient in writing articles related to screen recording, video editing, and PDF file converting.