PDF to JPG Converter
Convert your PDF to JPG in a few clicks.
File.jpg
Safe.pptx
Drop.docx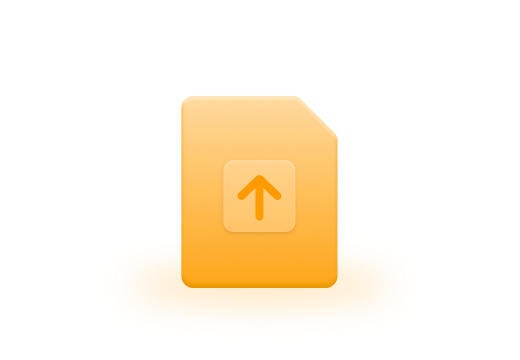 Drop file here or
Your file is secure.
How to Convert PDF Files Online for Free
Upload
Upload or drag-and-drop your PDF
Convert
Convert your PDF to JPG in seconds
Save/Share
Save or share the files you converted
Why Choose EaseUS PDF Online?
Free PDF to JPG Converter
PDF to JPG conversion now made easy. With our online PDF converter, you can freely convert PDF to high-quality JPG images with a few seconds. No file size limitation, and no installation required.
Conversion of common formats
Besides to JPG, this online PDF converter covers the other popular file formats like Word, Excel, PowerPoint. You can freely convert files from PDF to Word, PDF to Excel, or vice versa.
Compatible with all platforms
No matter you are on a Windows, Mac, Linux, smartphone, or tablets, it's perfectly compatible with all platforms. As it's a web-based service, there's no limits for platforms anymore.
100% safe and secure
We always care about your privacy. So your data and files will be 100% guaranteed with the built-in advanced 256-bit SSL encryption technology, even for the website. No more concerns.
Easy-to-use workflow
It's a one-stop solution to convert PDF easily. With just 3 steps, the files will be converted. No tech knowledge or skills required. Even your grandparents or novices can handle it smoothly.
Access/Share from Anywhere
Whether you're at home, in office or on the go, you can always convert your PDF files to JPG formats online easily. You can also access your converted JPG images via the shared link.
Who Loves EaseUS
I get used to PC tools, but it's not convenient when outside. So, I change to EaseUS PDF Online for my files conversion. It's really a great service, and I can access my files anywhere when there's an Internet. That is really wonderful!
--Lilian Brown
Thanks to EaseUS! I got all my PDF files converted. And the customer service is excellent. Now, I can make my PDF files editable with the format of Word.
--Michael Williams
I've tried all PDF converters online. They all say they are good, perfect, and can convert files successfully, but some of them still failed. EaseUS is good, and it did what it says. Thanks!!!
--Teneal Morgan
Start a free trial
Start a free trial and get unlimited access to this online PDF converter.