Top 6 TIFF to PDF Converter Free Download
There are plenty of reasons why many users love TIFF files. They give the highest image quality, so most publishers prefer to print posters and banners using TIFF files. However, TIFF files' perk is also its main flaw. Some devices cannot handle TIFF images' quality, and it might slow down the machine. What should we do when this happens?
If printing a TIFF file becomes unsuitable for the occasion, the best thing is to convert the file to another format that should be suitable for sharing and retaining the original file as perfectly as possible. And so far, the format which is most appropriate for this task is PDF. This post will introduce the top 6 TIFF to PDF converters you can use on different platforms.

TIFF vs PDF: Advantages & Disadvantages
Choosing the right image file types can seem like a trivial decision. But humans are visual creatures, and images are an integral part of the online experience.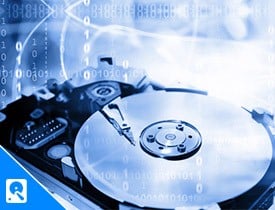 1. EaseUS PDF Editor
Compatibility: Windows
EaseUS PDF Editor is a newly released software designed for Windows users to complete the tasks of PDF files. One of its highlighted features is PDF conversion. This software converts images to PDF, and users can also convert the PDF into different file formats. JPG, GIF, PNG, TIFF - all can be converted to PDF using this program. Moreover, the converted files won't lose their originality.
The conversion will be done in a snap. The converting duration depends on the file size, but they are mostly done as quickly as possible. Besides TIFF to PDF conversion, EaseUS PDF Editor also has other features that make it stand out from its alternatives. 
More Features:
Combine, rotate, split PDF ‒ all the essential editing tools for PDF
Support precise scan reading
Lock PDFs by giving them passwords
Support removing text from PDF
Add, remove, and update PDF watermarks
This all-in-one software gives you the ability to both converting and converting PDFs. If you want to turn a TIFF image into a PDF on your Windows PC, this is one of the most appropriate PDF converters you can try. Click this button to download it.

This post will walk you through the process of converting a TIFF picture to PDF step by step. You can click it to know the details.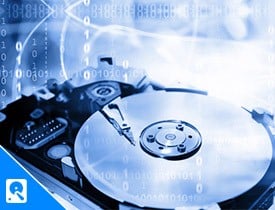 2. FastStone Image Viewer
Compatibility: Windows
Although this TIFF to PDF converter that you can free download has "image viewer" as its name, the software does more than that. It can convert image files into PDFs quickly, and the TIFF file is also the source format it supports.
There is no need to worry about its features, as FastStone Image Viewer has plenty of features to tweak your file. Editing the page size, cropping, adding text ‒ everything you need for editing is available on this software.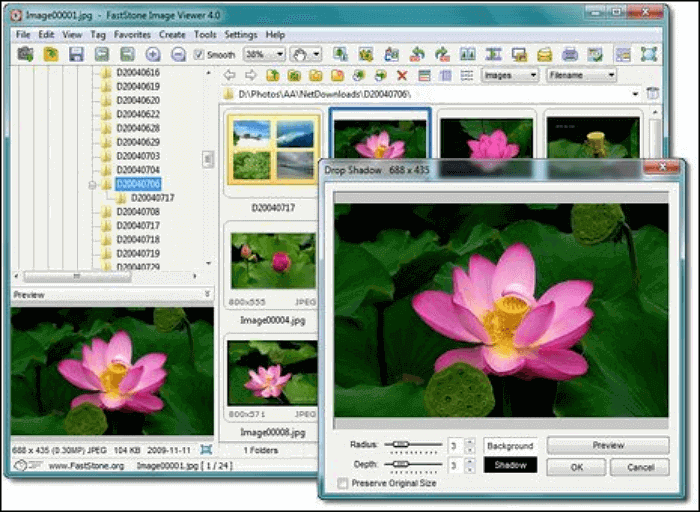 Pros:
Adjust color depth and the DPI easily
Edit the original attributes related to the file's date and time
Allow conversion in batch
Cons:
An outdated font makes it hard to see at times
Cannot recognize WEBP images
3. XnConvert
Compatibility: Windows, Mac, Linux
Those who prefer to convert files to PDF without hassle, especially when it comes to TIFF to PDF conversion, can opt for XnConvert. The software's layout might not be the prettiest, but it does the job quickly and allows us to master the functions easily.
Like the previous software, XnConvert allows its users to tweak the image before converting it to PDF. It has more variety, too, and most of the essential editing tools are available.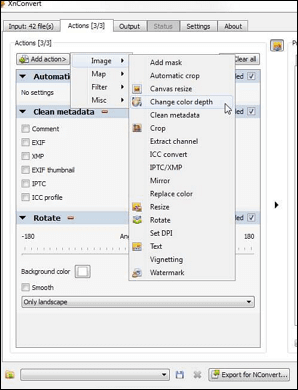 Pros:
Editing and converting can be done in a batch
Support filtering of files
Support before and after comparisons
Cons:
Drag and drop can be sloppy at times
Features may be overwhelming for beginners
4. PearlMountain Image Resizer Free
Compatibility: Windows
Another software that can work as TIFF to PDF converter free download software is PearlMountain Image Resizer Free.
The software enables everybody, both beginners and experts, to edit their images and have batch conversion in a matter of minutes. Users can convert hundreds of images, making the process more efficient and get the work done more quickly.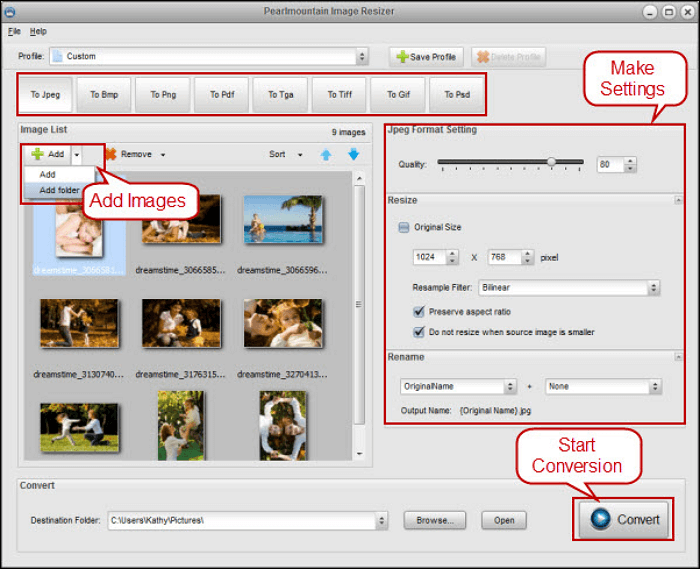 Pros:
Has all features on one window box
Offer color correction
Give quick batch conversion
Cons:
Limited features
The free version has watermarks
5. PNG to PDF
Compatibility: Windows
Those who think the previously mentioned TIFF to PDF converters are too complex to use can choose PNG to PDF. This software is the most basic one out of all TIFF to PDF converters, and its single window looks outdated.
Despite its simplicity, the software is powerful enough to convert images to PDF in batch. The instructions are straightforward, too, making it almost impossible to get lost among its buttons.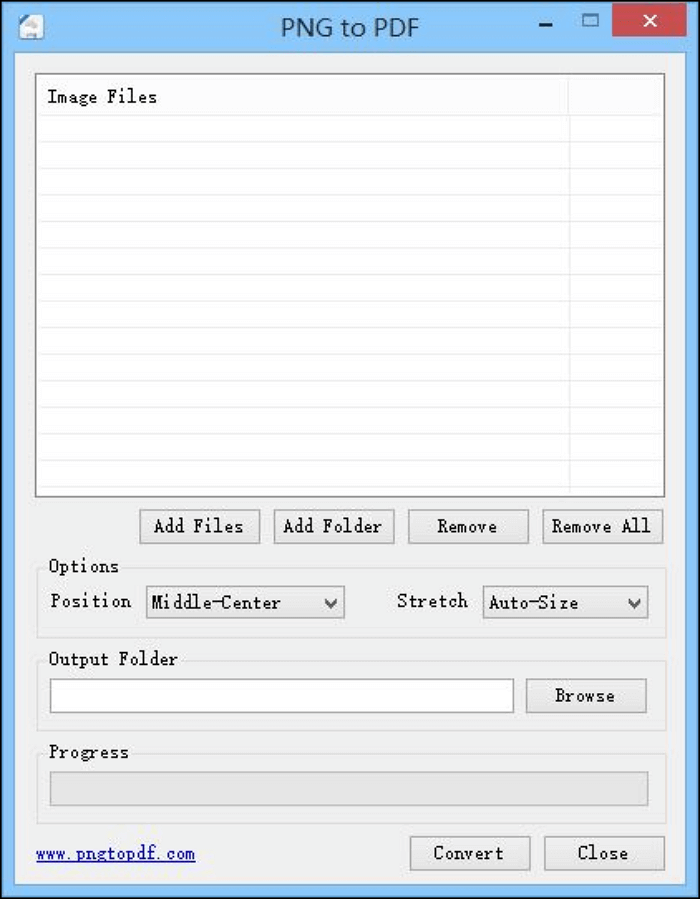 Pros:
Easily used by everybody
Support standard format for images (including TIFF)
Offer progress bars to help users visualize how long it will finish
Cons:
No editing tools
Limited features as it only supports converting
6. DocuFreezer
Compatibility: Windows
Last, we have DocuFreezer. DocuFreezer stands out because of the 70 input file formats they have. The formats allow users to convert TIFF to PDF and convert files in other formats to PDF. Also, they always add more format whenever it's possible. To make it even better, you can use the batch conversion feature to save a lot of time.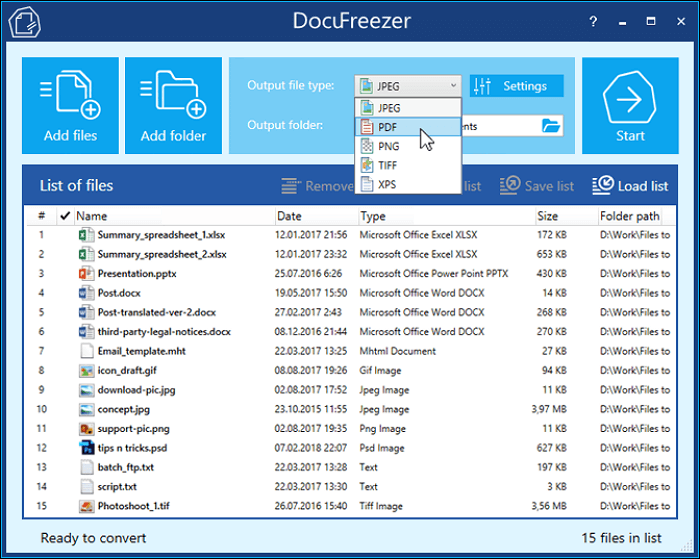 Pros:
The growing amount of formats
Allow its users to modify PDFs
A drag-and-drop interface
Cons:
No watermark for the free version
The paid version only allows one device per license
Conclusion
Converting TIFF to more sharing-friendly formats, such as PDF, is a breeze now, thanks to TIFF to PDF converter free download software. There are plenty of options to pick, but there are some that stand out. One of the software that stands out is EaseUS PDF Editor. It has everything we need for the perfect converter - an easy interface and plenty of features. What more can we ask?
About the Author
Melissa is a sophisticated editor for EaseUS in tech blog writing. She is proficient in writing articles related to screen recording, video editing, and PDF file converting.